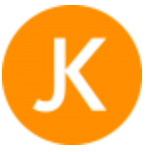 More from this author
Starting Over
They say that time slows in extreme moments so when team member Mark found himself airborne and then sliding sideways along the lane before coming to an abrupt stop in the grass verge – the amazing adventures that he and "Ginger" had shared flashed before his eyes.
Obviously not an original action shot - but it is an insight into the mindset of his co-workers (after they'd made sure he was alright obviously!)
One of the road tripping duo was not destined to come out of the encounter, with an oncoming lorry, too well. Thankfully whilst Mark survived with aches, pains and a few scrapes – Ginger did not.
Ginger was a SWB 2002, 888 Special Panel Van which Mark bought originally as an ex-joiner's van and had transformed into the ideal camping base that allowed him and his long board to go off on many a road trip in comfort.
Having the worst happen was, as you can probably imagine, not the greatest moment in their shared history, particularly as he "bloody loved that van!"
More pain was set to follow when the van was officially written off and signified the end of the road for the pair.
So, with a slightly heavy heart (and the insurance pay-out!) he set about looking for some replacement wheels. He considered various options. Obviously; a replacement T4 was high on his list but he was concerned that he wouldn't quite have the budgetary requirements! He considered a caddy conversion amongst others. Then out of the blue a seemingly fantastic opportunity for a cheap T4 came up – as it turned out this wasn't the corking deal it had appeared, but, with a quick onward sale, to someone looking to break it for parts, more capital was released and yet again a T4 became a real possibility.
Several hours of trawling through sale sites and looking at vehicles that were most often dud's a good mate saw something that looked like it had potential.
It meant taking a trip overseas (to the IOW!) but that seemed like a reasonable undertaking if the van was as good as he hoped. Worst case scenario he'd have a nice daytrip and a ferry ride!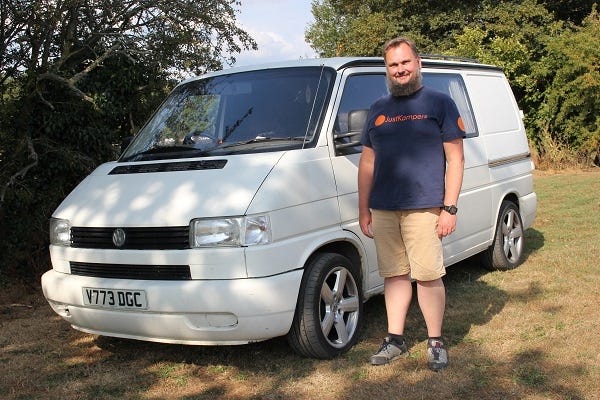 Thankfully the trip was a success and after paying the princely sum of £90 to get it across the water on the ferry he returned feeling pretty darn chuffed.
Gone was Ginger's India Blue to be replaced with an Off-White 1900 TD short nose, SWB panel van (with partial camper conversion suited to Mark's needs) with 145,000 miles on the clock. It's gained 800 more miles in the last week – Mark really is one to jump in and head off into the blue yonder!
Born on the 11th June 1999 (the new van – not Mark!) it obviously is going to need some love (although Mark wouldn't say no either!).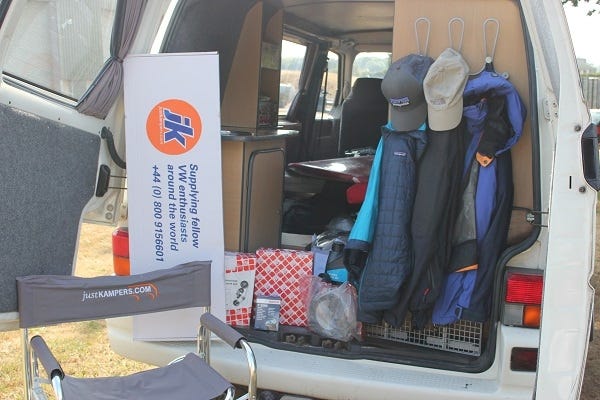 With the help of his bestie Paul (who conveniently also works at JK) the list of to do's and parts has grown.
Buying a vehicle, that has any age, to it on a tight budget will invariably see you having to undertake some work. Even if it's just to update basic maintenance or in Marks case to also make the additions that allow him to more easily road trip at the drop of a hat.
The jobs list so far…
Brakes
Service and Cambelt
Re-wire split charger
Re-wire hook up (to include consumer unit)
General tidy up
Back to black bumpers
Sort Rust out
New floor covering
Mark's top T4 Tips…
T4's don't fly or land well!
If it seems too good to be true- it probably is. Be prepared to go over things with a fine-tooth comb.
Stay flexible.
They say that everything happens for a reason, and whilst that quite often doesn't appear to be the case, imagining Mark without a T4 was pretty unthinkable. So whilst we are sad for him at the untimely demise of Ginger we're certain we'll be sharing Mark and "the Great White's" adventures very soon!
If you need help or advice regarding T4 Parts don't hesitate to give him a call - but whatever you do ignore any advice about air rides...