Steve Moss, who passed away at the beginning of January was well known and well-liked by many of us here at JK. Here are some of our thoughts along with details of the convoy escort that the family are inviting those of you who would like to pay tribute the opportunity to attend and take one last trip with Steve.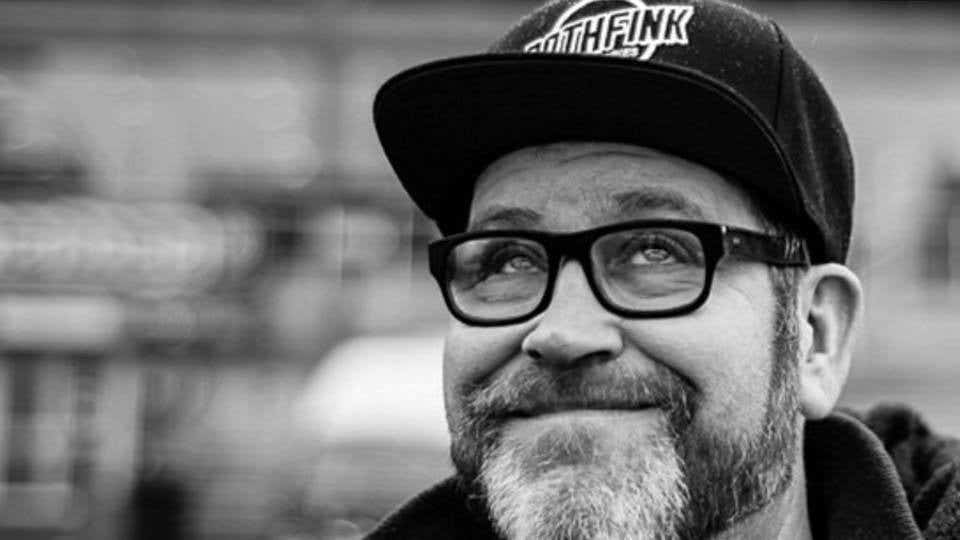 This is something that I never thought I'd have to write; nor would I ever have a desire to do so, and yet here I am. My greatest reservation is that I do it, do him, justice.
Steve was someone that many people called a friend, both in and out of the VW community. Perhaps unknown too many Steve worked here at JK some years ago as a CAD designer.
Ironically that is not how many of us come to know him. Some of us know him as a local lad, some through his brother and others through mutual friends at VW shows.
Steve was one of those people who seemed to collect friends.
Personally I could not say that I knew him as well as others; in fact not that well at all really and yet I, along with others here who knew him a whole lot better, we all feel a sense of loss. That to write this seems…well, right.
You see for anyone who had the pleasure of knowing him, in whatever sense, you were better for it.
Steve was massively talented, full of ideas and dreams – some fulfilled some not. He had an incredibly creative mind and it seems on talking to those who knew him better than I – a sense of mischievous fun too.
For those of you who didn't have the pleasure of knowing him personally; you might have known him through his outstanding artwork; probably many of you will have some hanging in living rooms, while some will have little VW man speakers! His creativity was well known and respected in the VW community.
Many of you will have a JK roof rack on your vehicle – not many will know that it was Steve's CAD skills that brought them to life in the first place.
My family and I saw Steve often in the run up to Christmas as he was working locally and we saw him on several Christmas shopping trips. Without fail, no matter how busy, he always had time to chat and share a laugh.
When we heard the news my husband and I were expressing our sadness, our shock, feelings of how unjust it was and that the world was all of a sudden much worse off for his passing.
We're pretty open people and on hearing part of our discussion my 9 year old daughter asked who we were talking about. When I explained that it was Steve, who she'd only seen and met a handful of times when we were out shopping, she said;
"That's sad Mummy – I liked him; he was a good man!"
It struck me that that was part of the magic of who Steve was; a genuine, salt of the earth type of guy. He was the kind of person who my daughter, having only met him a few times, had immediately decided she liked and that he was good. It seemed to me that it was the most fitting tribute. In short my 9 year old had it spot on.
Steve was a good man.
Steve's funeral is on Friday and there is a cruise prior to it leaving from GU12 5JG.
The family have arranged a split screen hearse to carry Steve to Woking Crematorium. They are inviting anyone who would like to join a convoy to escort Steve on his way in their Volkswagen as a tribute.
Arrive at 10.30 in order to leave at 10.45. The service is at 11.45 and is open to everyone so you can either attend or simply show your respect by riding with Steve one last time.
There is a tribute page for Steve, where you can leave a message, memories and photos of Steve, or make a donation in his name to the PDSA, you can find it here:
http://steven.moss.muchloved.com