Please see below Fifi the 1971 beetle 1200

My wife wanted a beetle as her mum used to have one and she liked the idea of a support car when we are using our T2C for camping.

As I was working abroad at the time I told her to find an original one she liked the look of and we could build and repair as a family project, the next thing I know Fifi is being delivered by trailer, the primary decision-making process on choosing her was because my wife thought it looked sad because the rust was staining the wings below the headlights like tears, not my first check when buying a used project but we are where we are now!

Upon initial inspection by the kids who were very excited we decided Fifi was worth saving, not because she is rare or special being a marina blue 1200 she had a few features we all liked, the flat screen, blade bumpers and small lights and just because after 18 years sat unloved she deserved to ride again so a plan was formed and Dad went to work, we planned to get her running and see what did and didn't work before taking her apart as she was very sound but when doing a job you might as well do it properly.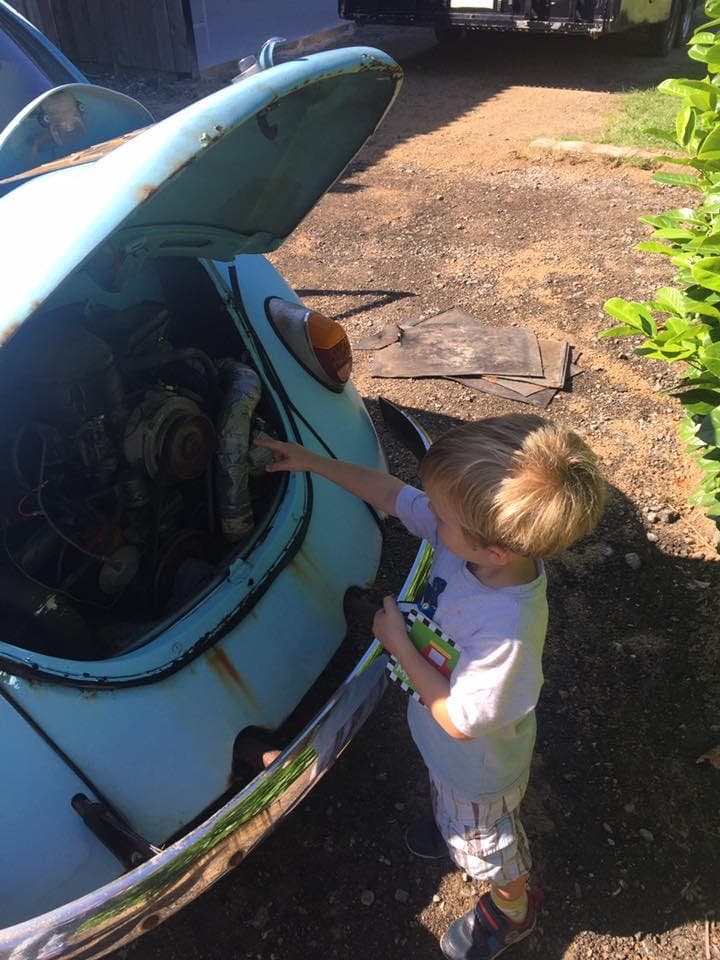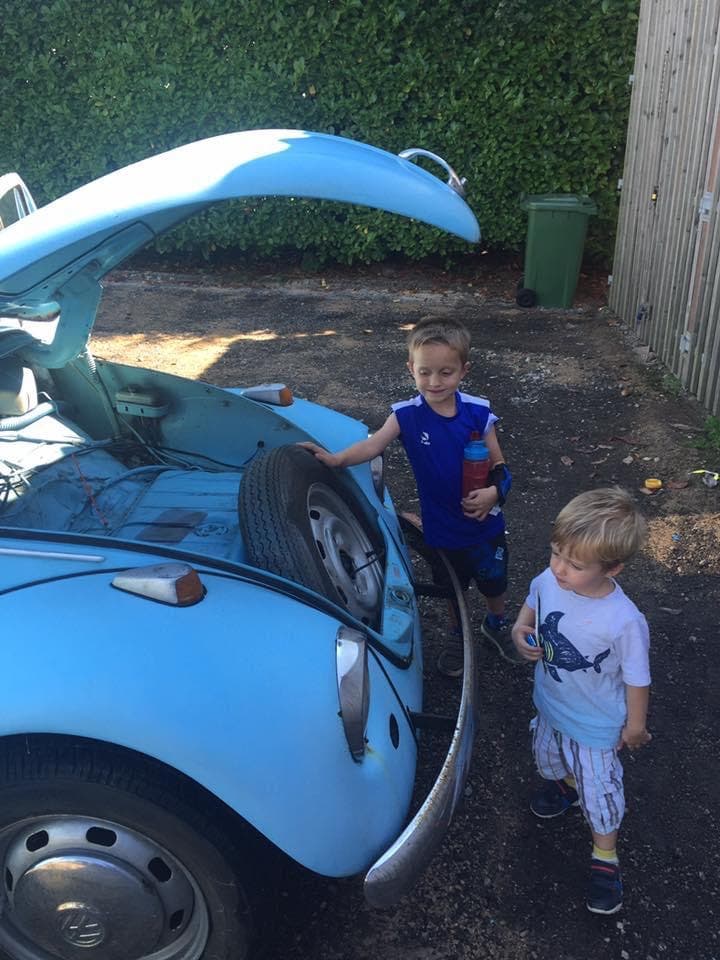 It took a bottle of red wine, some fresh fuel and new battery and she fired up after 18 years very impressed

Next, a full strip-down was undertaken and as ever a pair of spectacles found, it's a given you find glasses during a resto as much as you always get a free CD from the previous owner in a used car.

So far she has been dipped twice by Ribble technology and has lots of panels but I tried to save the original steel as much as possible and Dan Doyle from Dans Dubs has done all the hard work.
I've tried to schedule the rebuild using friends and calling in favours, my good friend who is retired ex Rolls Royce and Bentley is doing the paint, I decided I wanted standard but deluxe theme so all parts are original but done to look beautiful so the floor is body colour (the original marina blue) and all the mechanical parts have been powder coated.

The interior I again called in a friend who has copied the original design of the seats but in leather, taking the closest colour to original seats and adding blue piping and bronze stitching to match the bronze seat belts and carpets we will be fitting ( I had extra lap belt points welded in the back to take my 3 boys).
So far the mechanics are done, the interior seats and door cards are done I need to finish the body and build her back up.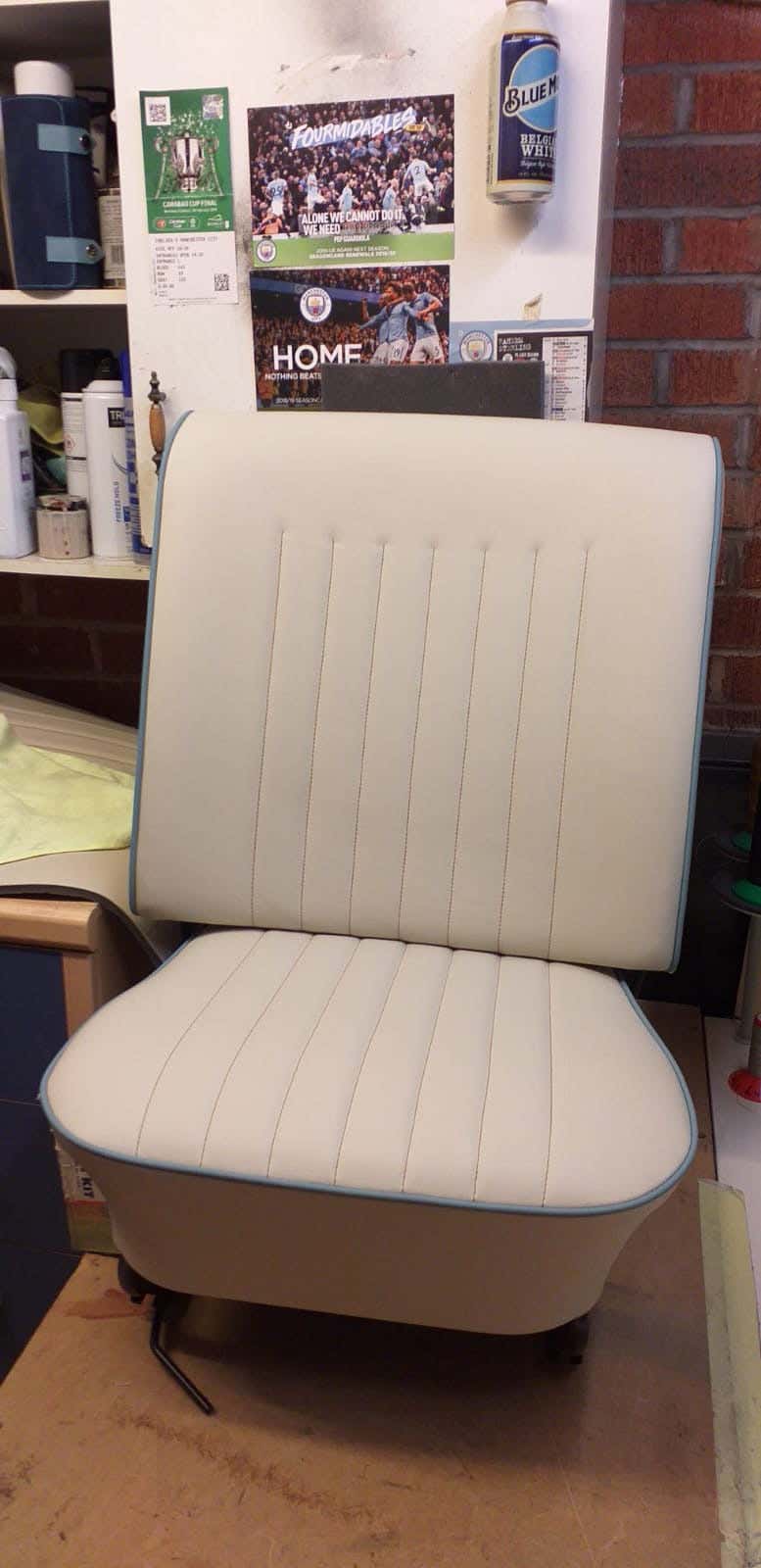 She will ride on period style Michelin tyres and keep the drum brakes and original 1200 engine which was stripped and rebuilt but was in perfect condition.
We found some terrible bodges like cut brake shoes and a bit more welding than planned but otherwise except the 1200 has a few unique panels which are hard to find and the later 70's cars not being as well supported on body parts I've managed to get all the bits using body cuts or earlier panels modified.

Hopefully, she will be ready for my wife's birthday in April.