We struggled to find out information about entering the Mille Miglia. So, having just returned from a fantastic weekend driving our 1956 VW Beetle in the MM I thought I'd put some observations down, for other people considering entering.


Top 3 observations
Don't be put off by the scaremongering. Half is from people who'd love to do it but can't and the other half is by people who've done it and want to 'big' themselves up!


Preparation, before the event and before each days stages is what will make the event a success, in so many ways.


The car needs to be 'fit and healthy', but so do you! 17 hour days driving a classic car do take a lot out of you. I wish I'd got fitter before the event.

Before the event
We chose a VW Beetle because, at Just Kampers, we sell parts for Aircooled VW's so it was almost the only appropriate vehicle for us.

On their website http://1000miglia.it/2017-Edition/Eligible-Cars/ you will find information on what car you can enter. Basically, it must be 1957 or older. The closer it is to a car that took part originally, the better your chances of winning a place. It will also affect your overall scoring as you are given what is called a co-efficient e.g:- ours was 1.25 based on its historical merit, compared to a 1926 O.M 665s which had a co-efficient of 1.8. (Whatever your score is will be multiplied by this co-efficient for your final points and ranking.)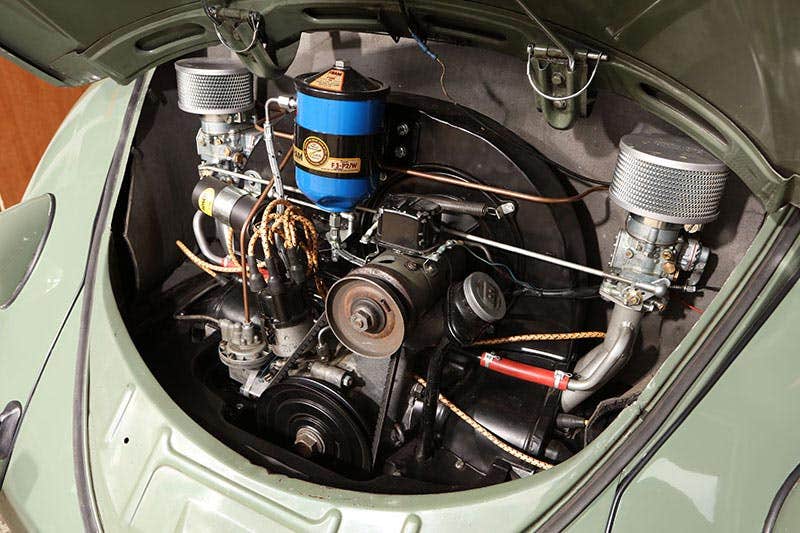 They open entries in the Autumn. So, you must be ready with what you hope is an appropriate car. You pay when your entry is initially accepted, you don't hear if you have a place until spring! If you do not get a place, they refund the money.
The car needs a FIVA certificate. This basically is a passport for the car, saying it is what you say it is. You apply for that via this website: http://www.fbhvc.co.uk/fiva/
You must have this and send a copy, as part of the application. Mine took about 5 or 6 weeks to sort out.
The car cannot have modifications that were not available 'in period'. So, no adding power steering, halogen bulbs etc. The only exception we came across was swapping the tyres from cross ply to radials. They were randomly quite strict about this at the inspection in Italy. We were super careful, we fitted an 'in period' Okrasa engine, but I took proof that they were fitted in VW Beetles in 1956, just in case. Other than that the car was presented as it was when it left the VW factory in '56.
We went through the whole car mechanically and electrically. We were using the MM event as a way of product testing our parts that we sell for VW Beetles. Once it was 'fit for duty' I drove the car as my 'daily driver' for 1,200 miles, to find any last issues. I was amazed how few other people in the race had bothered and it showed by how many we saw broken down on the side of the road.

We fitted a Brantz rally meter to the car. It was amazingly simple and very accurate. It took about 1 hour to fit and 15 mins to set up. We'd never used one before, but even my dog could have worked it out!
Support crew. We took a team from JK, who said it was the most fun they'd had involving cars! The irony is we prepared properly beforehand and didn't need them however I wouldn't do it again without them there. We saw so many stranded cars. Our support team helped 6+ cars to keep going. You pay a fee so the vehicle has a set of stickers denoting it's an official support vehicle and you get a set of navigation books. Without the books, you're stuck. They don't follow exactly the same route as the race cars. When they reach villages and towns, predominantly they skirt around the edge and rejoin you a few miles further on.

Spare parts in car. Don't pack anything you don't have the tools or ability to fit! Sounds obvious but go through the potential break downs and think, do I have the right bits, tools etc. A lot of driving is in the dusk / dark, so pack good work lights and torches. Speaking of torches you'll also need a good quality reading light for the navigator to use in the evening stages.
2x Vbelts
Points
Condensor
Distributor cap
Rotor arm
Clutch cable, conduit and nut
Accellorator cable and barrel
Brake fluid
Fuel hose and clips
Fuel filter
Fuses
Spare bulbs
Engine gasket set
5x Spare wheel bolts
Spares in the support vehicle
We used our VW T6 4motion. Because we had space we literally packed everything, including a spare engine. I guess it's better to be safe than sorry! Strap everything down as the van was driven to the limit to keep up. We used plastic crates with lids in both vehicles to keep everything neat and tidy. We also boxed it up in groups e.g. all engine parts in one box, brakes in another.

Do not use a trailer behind your support vehicle during the race. A) you'll never keep up B) you'll be a danger to everyone C) the race organisers fit a tracker to the car, so if it's a terminal failure they will organise recovery to Brescia for you.

Getting there: We trailered the car to Brescia, leaving on the Sunday, which worked very well and set off again on the Monday after the event, back in UK Tuesday afternoon. You can safely store the trailer at the MM HQ in Brescia.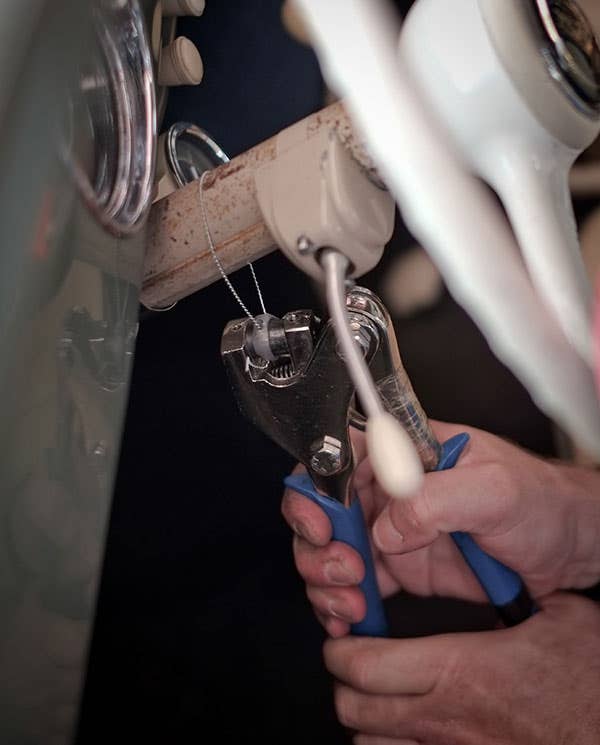 Hours leading up to the race
Once you have arrived you have to jump through a set of 9 hoops that include the car being inspected and the trackers fitted. We opted to get the medical certificates done in the UK, which our local doctor did. We made a folder up with all the documents in order, to make it simple and to stop me getting in a flap! There was a lot of paperwork required. But if you're lucky enough to get a place they notify you weeks in advance as to what you should bring.
Make sure you have all the bits of paper from them. In a casual conversation, back at the hotel, with another team, it came out that they hadn't given us 6 sheets of changes to the route book!
Sit down and study the route, paperwork etc and take photos on your phone of the most important parts. We were a bit laid back and this meant a few panics later on.
The last thing you have to do is go to the sealing ceremony in the middle of Brescia. Amazing event, but not easy to work out how you get there. We were part of a dozen cars frantically driving around a one-way system looking increasingly panicky! This did sort of make us 'flap' and put us on edge. If I did it again, I'd walk there early, find the entry point pin it on my iPhone and use google maps to get me there in the car.
The race
You line up in numerical order, we were 429 so almost at the end. One car leaves every 20 seconds, or that's the theory. You go over the start line and you're off....
To say the police positively encourage speeding is no overstatement.
You basically follow the road book and at certain points you get stamped to prove you went the right way. They also do time speed / distance trials. I didn't like them at the start, but towards the end enjoyed them more.

Pack lots of healthy food in the car.With hindsight, we should have put a small cooler in the car as warm waters are not great! We should have also packed some healthy snacks.

They do organise food en-route but there are flaws to their plan,as we were towards the last numbers we arrived for 'lunch' say at 15.45, which was too late and by the time you got there and avoided any meats as they'd had 3+ hours out in the heat of the day, there was almost nothing left to eat. It wouldn't have been a problem if we'd organised our own food.
I'd recommend pushing as fast as you can through each stage. You are given say 2 hours 45 mins to cover 120km including 4 time trials. We normally managed to do it in an hour or so less time. So use 45 mins to have a break, top up the fuel, go to the toilet etc, then get to the time check 5 mins early, as there was often a 'bun fight' and then go through at the correct time.

When fueling your car on a break make sure you have an ample supply of small notes as many of the petrol stations are self service and don't take cards and also don't give change.
Treat everyone with respect


Enjoy the views.


Soak up the atmosphere.


Wave to the crowds that were amazing lining a lot of the streets.


Wave and thank the locals for holding back traffic and directing you.


Keep your windows open as they'll pass you snacks, drinks and the occasional wine though the window!


BUT be polite and remember this is their homes we are racing past. A lot of people in the race drove like 'pigs' being unnecessarily dangerous and aggressive, totally missing the point of the event.
Spectators
Nowhere is sign posted for spectators, or family members, so you will need to share as much information on where you'll start and finish each day with them too.

Beware of 'hanger on'ers'- there were a lot of idiots in modern cars trying to race you en route. Luckily we had our support van to act as shepherd a few times, especially when we had a Subaru chasing us for over an hour until the van blocked their route!

If you are lucky enough to get a place in what is one of the best motoring events in the world, we hope you enjoy it as much as we did.