Here is what I always pack for a longer trip, in fact most of it stays in the car all year around. I've also listed out the bits I always check over before a long run. It might sound a bit OTT, but I hate drama and if a car breaks down it's normally raining and blocking the road!
Tools
Spanners 8,10,13(x2),15,17 and 19mm
Variety of screwdrivers, make sure one fits the points.
Long nose pliers, mole grips, metric feeler gauges and a small paint brush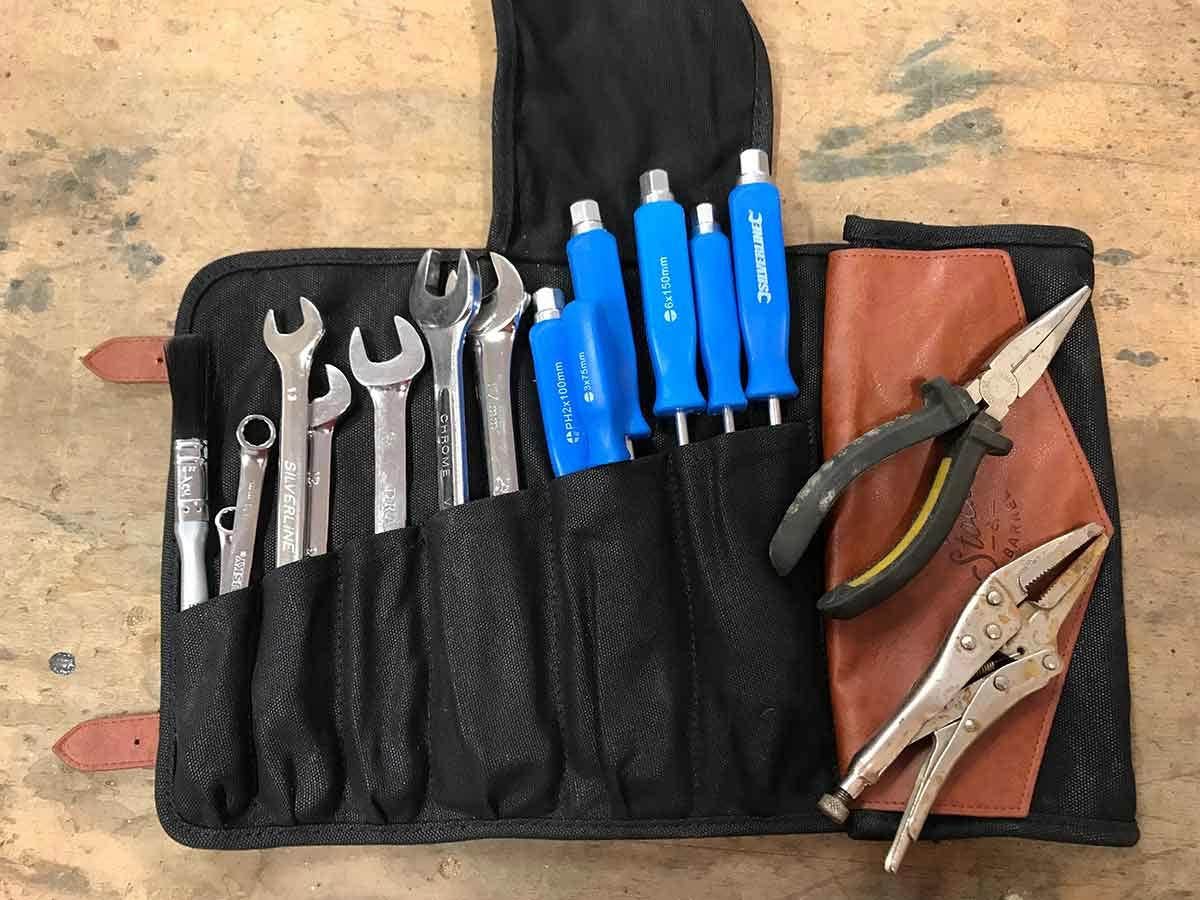 European Breakdown Kit, J31239, that includes
1 x Warning triangle.
2 x high visibility jackets.
1 x Universal bulb kit
1 x Set of beam converters.
1 x GB sticker
1 x First aid kit.
1 x Foil blanket.
1 x Twin pack of NF approved breathalyzers
All in a neat zipped carry bag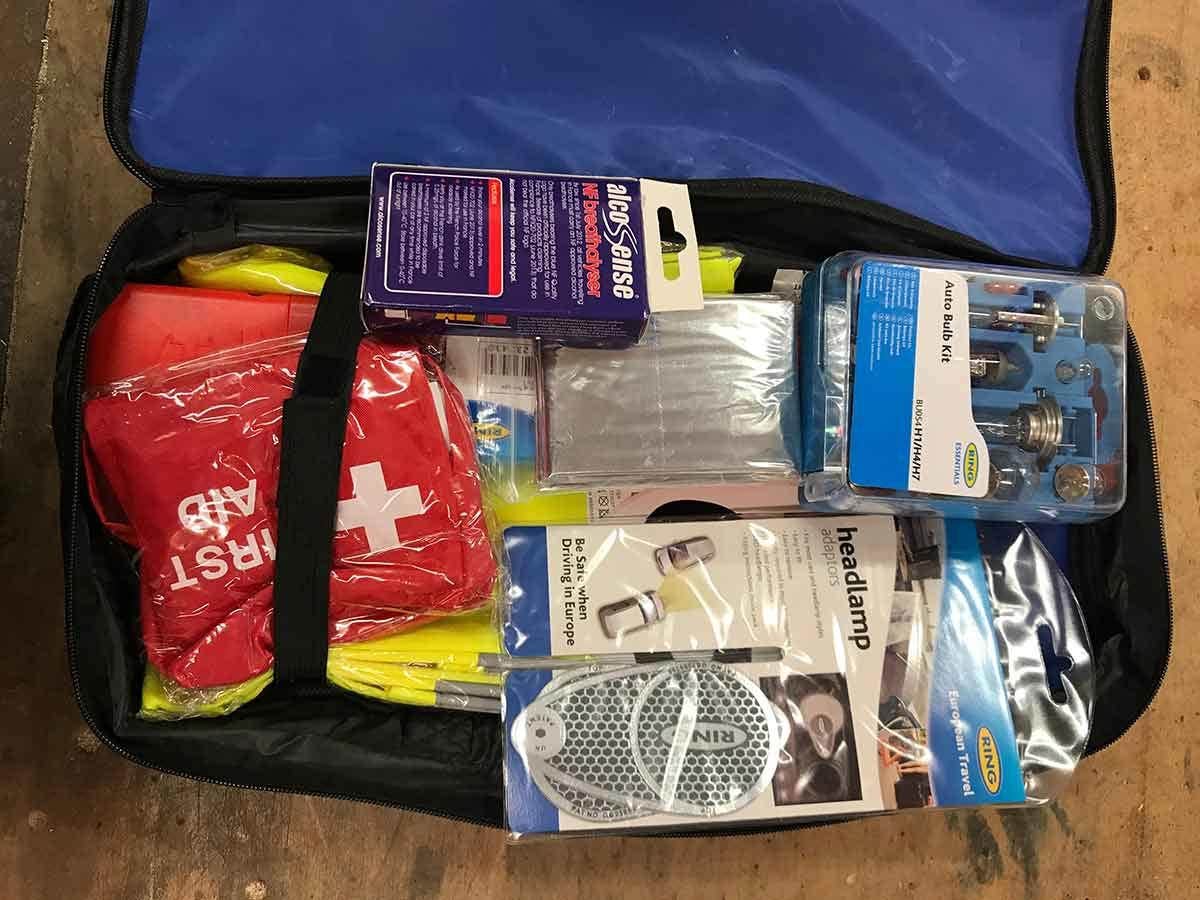 Spares
Fuel filter
2m fuel hose
Rocker cover gaskets x2
Distributor cap
Rotor arm
Points
Condenser
Coil
Fuel pump
2x rear hub split pins
Accelerator cable
Clutch cable
V Belt
5L of Morris 30 oil
Explosion proof fuel can
JK Breakdown Cover
I work on the theory that, if I'm unlucky enough to break down and I can't fix it at the side of the road; if I have the obvious spares, at least there's a fighting chance the recovery driver or local garage can have me back on the road in a few hours.
I store all the parts in plastic boxes with clip on lids, so it's quick and easy to find, and use if needed.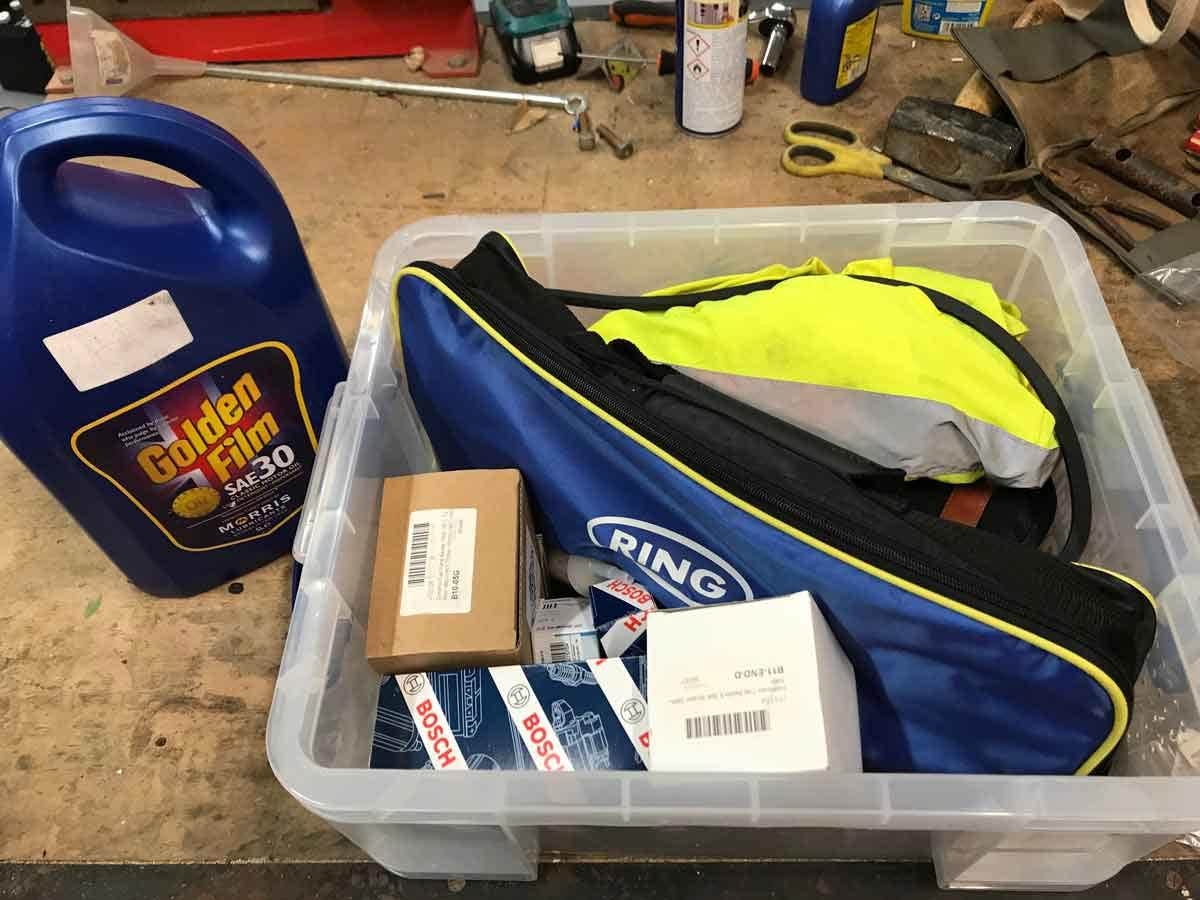 Check over before leaving and service:
As the engine was rebuilt by The Engine Company as a turn key only a few weeks ago, I have been carefully running it in. Having reached 500 miles, without any problems I felt it was time for a check over and oil change before we set off.
Here is what I checked over:
Steering, suspension and brakes:
Adjusted up the brakes front and rear
Check wheel bearings for play front and rear
Checked all shocks, brake hoses, back plates etc for any signs of leaks
Checked all steering joints for any wear and boots for any splits.
Obvious bits:

Washer bottle full and working.
Wiper blades not split, mine had perished over winter and I discovered they are odd 1966-67 Beetle and we are adding the correct ones to the range, now I've tested them on my car.
Lights all around.
Horn.
Tyre condition and pressure.
Checked gearbox oil level. The plug is on the side of the gearbox and to remove it you need a 17mm hex-tool which mounts on a socket driver J11205
I found the oil was low. As I couldn't remember when it was last changed, I did a gearbox oil change.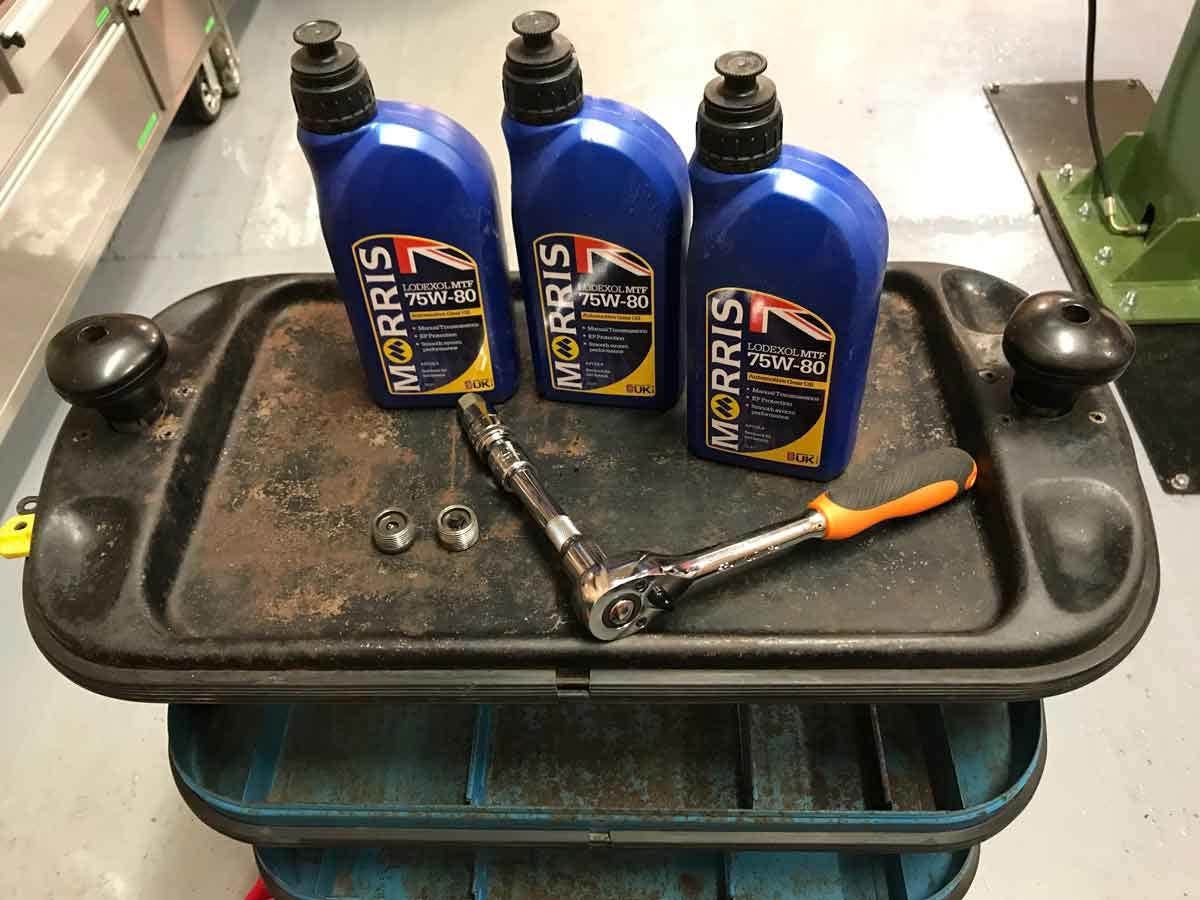 Engine
As it had done it's first 500 miles, I changed the oil, including strainer and gaskets. Checked the points gap. Removed one spark plug to make sure the colour of the plug was light brown (Black shows running to rich, white to lean). Adjusted the tappets, checked the V-belt was correct tension and that nothing was loose.
I then went for a 20 mile test run, rechecked the oil and we are ready to set off at some unearthly hour to Lands End!