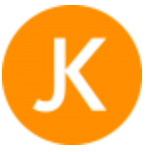 More from this author
Paul Has Started Working On His New T5
Paul has started working on his new T5
Paul from the JK Team recently purchased one of our JK T5s from us, and has now started work on modifying the van to make it his own. He's adding and changing bits throughout the van and is working on adding loads of new T5 parts to our range once he's tested them, based on the work he's doing.

He's planning on working on the van over the winter to give it a look inspired by the MK1 Golf GTI, as shown here:
He's already changed the 20" black wheels to 18" Calibre Trek Silver Alloys which he got from our clearance ebay store at a great price!
Paul then fitted the rear seats, using the JK parts listed below and seats he purchased from ebay. He's also had the front seats re-trimmed to match, and will be getting the headrests done soon, too.
Here are the JK Products which Paul used to get the rear seats in:
He selflessly vonunteered to have his T5 'Dynamatted' at Busfest recently, and so will be refitting the interior lining soon, too.
The Dynamat has made a massive difference to the quality of the ride, and Paul said: "The difference between driving the van before and after Dynamat was really clear, and it's a massive improvement! I was a little sceptical at the start, but I'm seriously impressed with the difference the Dynamat has made and I've already been recommending it to people!"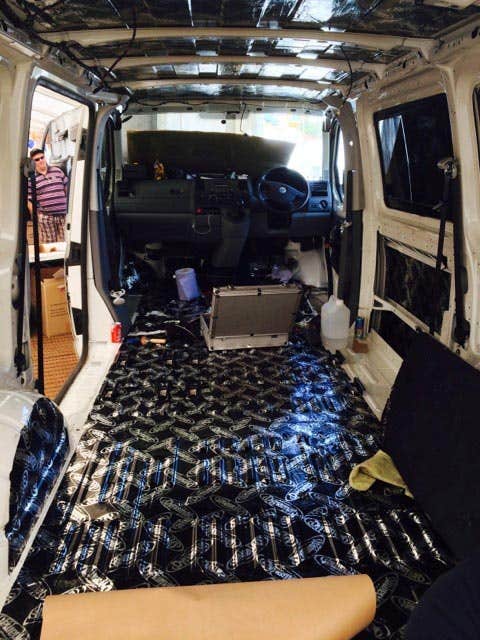 While he's deliberating over how best to achieve the desired GTI look, he's changed the rear lights from Amber / Red to newClear / Red, as shown here, and is really pleased with the change.
Here are the Amber / Red rear lights before Paul changed them:

And here they are now that he's fitted new Clear / Red lights:
He's also slowly removing the vinyl wrap, which is apparently quite an enjoyable pastime! Once all the JK vinyl has been removed he's toying with the idea of fitting some GTI inspired black vinyl, but hasn't made his mind up just yet.
The dash is also being upgraded from the pre-2010 style to the newer post-2010 style, and he's really pleased with that, too!

There's still plenty Paul wants to work on over the next few weeks and months though, as he's looking to get the rear of the van carpeted, lower the suspension, 'facelift' the front to give it a post-2010 look, fit a rear spoiler and install dummy glass for the rear 1/4 panels!

Watch this space, as we're sure Paul will be getting a whole lot more done to his latest VW project soon!