Pack up your troubles…
Feeling work weary, schools out, the sun is shining, and the temperatures are rising. It can only mean one thing… It's holiday season!
You can picture it now; the kids are off making new friends; the beach is calling and so is the book you've been too tired to get past the first paragraph all year.
Pretty soon you'll be indulging in camper life - the way it should be - the only thing that stands between you and the holiday you've been waiting for?
Packing! (Now; it may be that you are super organised - the van is on constant standby, ready to go at a moment's notice, which means clearly you are a super organised Martha Stewart-esque kind of person. In which case, please share any tips in the comments below as, we dip our hats to your superior capabilities! If you, however, find yourself ordinarily so stressed by the experience that you require another holiday just to get over it – read on…)
No need to go all Hulk!
We're going to try our best to help you get over that last nightmare with some hints and tips that will hopefully make the experience smoother and a lot less stressful; not just this time around but going forward…
Get organised – if you aren't a list person - become one! (Better yet, use ours!)
Camper Check List: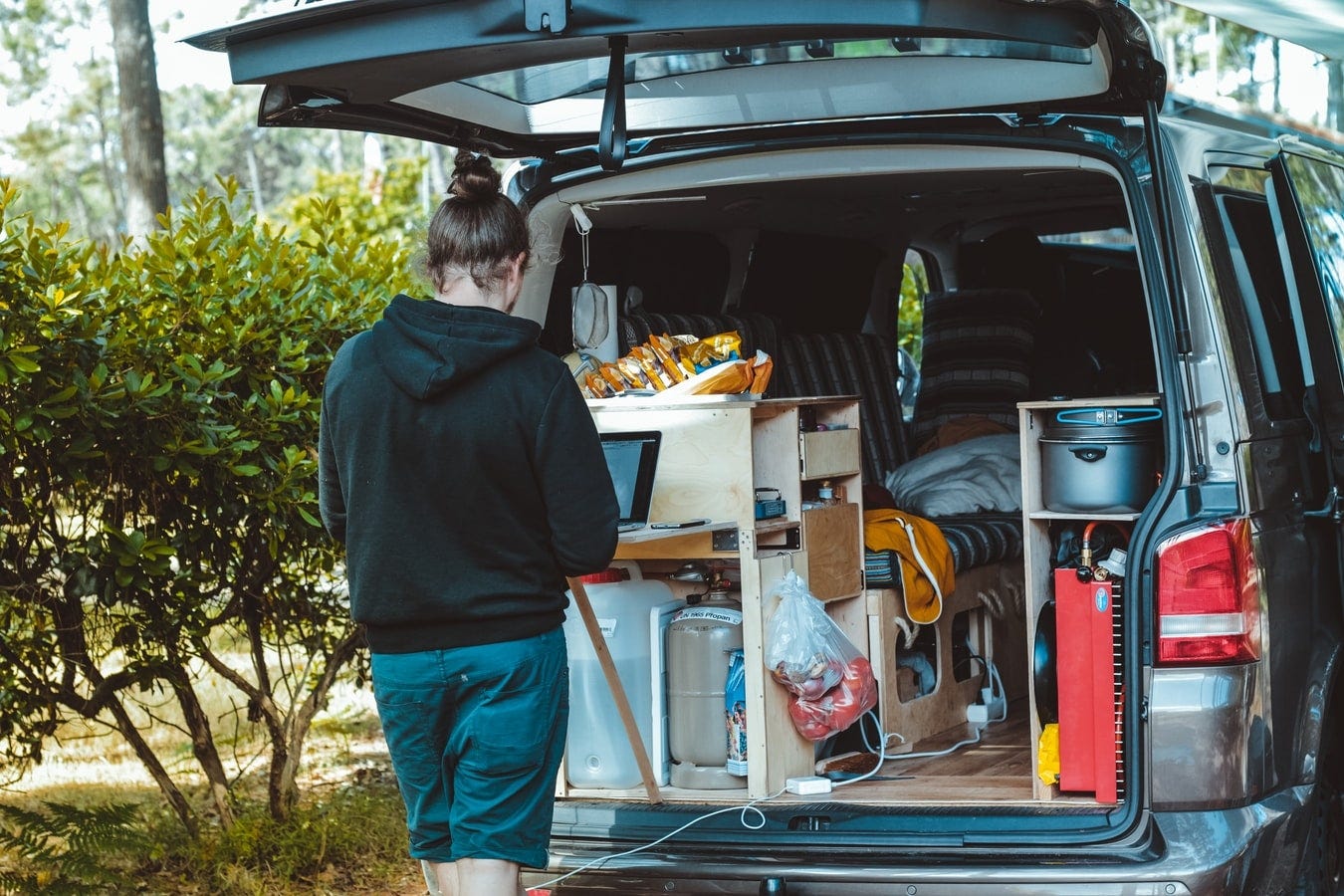 The Van-
Mechanical (Okay, so, far from us to suggest that we accept the status quo when it comes to VW reputation - particularly when it comes to the classics - but should the worst happen it is highly likely that no matter how simple the fix should be, and how friendly the AA, RAC or independent breakdown recovery person is, its highly likely that they will not be carrying a 1974 accelerator cable on board!
If you have at least the basics, it's highly likely that rather than your trip finish on the A303 you will once again be on your merry way and holiday bound.
We'd suggest that you consider having the following:
Parts: (Air cooled)
Oil
Accelerator Cable
Clutch Cable
Fan Belt
Rotor Arm
Distributor Cap
Points
Condenser
Rocker Cover Gasket
Spark Plugs
Screen wash
Tools
Hammer
Feeler Gauges
Pipe Grips
Side Cutters
Pliers
Knife
Wheel brace
Jack
Socket set
Spanners
Screwdrivers – flat and cross head (large and small)
Misc. :
(Water cooled -you are the lucky ones! Modern part availability dictates that you won't have such issues roadside and you are also likely to have much more of an indication that things are about to go awry via the engine management system! Therefore, you should be able to get by with the basics)
Oil
Tool Kit
Jump leads
Screen wash
The Journey
Whether the journey you are about to undertake is long or short, with or without children, there are a few things to ensure that you have a more enjoyable experience whilst travelling to, and subsequently from, your destination.
If you are travelling with children; we'd strongly recommend a read of and download of the included pdf games and activity sheets (and reward tokens) to help keep you sane…
An Essential Guide to Surviving Car Journeys with Kids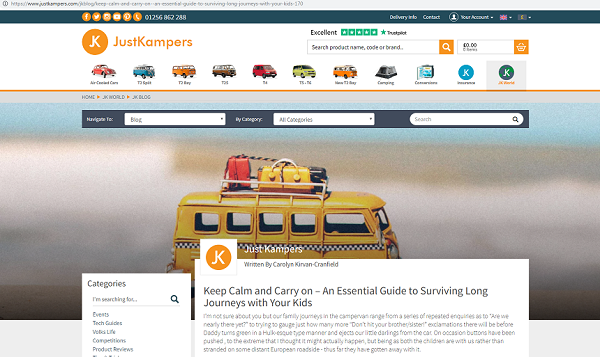 GPS – with postcodes entered!
Details of where you are staying (and a map – yes; we know its old school but you'll quite likely discover places whilst away, that left to the Sat Nav, would otherwise be a complete mystery on your return – it also provides entertainment should you be travelling with children whilst they laugh at how you used to navigate in the dark ages…!)
Go old school and take a map!
Sweets / Treats for the road – far be it for us to suggest teeth rotting substances but there is something about the simple addition of a sweet treat on a long journey that seems to make it go quicker!
The Van:
Fire Extinguisher (*)
Fire Blanket (*)
Carbon Monoxide alarm (check in date and batteries working) (*)
First Aid Kit (*)
Safe (not a necessity but these are available)
If travelling in the EU – European travel kit (*)
Warning triangle (*)
Levelling chocks (*)
Hi-vis vests (*)
Water
Blankets (it often gets colder than you expect at night and it's miserable shivering your way through the night – believe us we know! – you can always consider a heating system if you are off season camping and have the funds)
Crockery (*)
Cutlery (*)
Sharp knives
Chopping board
Stacking pans
Preparation bowl / doubles as salad bowl
Matches (*)
Gas (*)
Awning (if using) – if it's new have a potentially marriage saving trial run first, or watch the instructional videos, before you leave
Extra mallet – most awnings will come with one, but it won't take you long to misplace it! (*)
Bedding (for everyone!) whether it's sleeping bags or duvets and don't forget pillows
Picnic blanket (*)
Thermo mats (For night time privacy and heat retention, and, daytime sun reflection) (*)
Wind break (for extra privacy) (*)
Chairs (*)
Table
Larder essentials - salt, pepper, spices, oil, milk, tea, coffee, sugar, cereal, pasta, juice, beer, wine… (Drink making sundries for that smug cuppa, for chilling in the van at whichever location you find yourself at, while others look on from the cars in envy! *)
Bike rack (if taking bikes!)
Sewing kit (*)
Flexible washing line (*)
Hammocks – take little space but feel like a real luxury whilst away
Electric hook up (plus adaptor if going overseas)
Fan / Heater (again dependant on destination and season)
Tea towel, Washing up liquid (*)
Torch (*)
Some of these items can stay year round in the van (*) and the rest (if you can bear to be that organised) can be kept in storage boxes, ready to be put into the van before you set off - keep a list of each box contents, so you can check it off, and remember to replace anything you take out
The Occupants
The Essentials - Money, tickets, passport…
Let's be honest unless you're off to the back of beyond it's highly likely that you'll be able to pick up most things while you are away.
There are obvious things like your Passport (if travelling abroad), local currency in whatever form you decide works for you (although if travelling via toll roads ensure that you have plenty of change too), details of your planned stops (if travelling to multiple places), the details of a helpful spares company who deliver worldwide (yes, it's a heavy hint – but if you are stuck all you need is a post code and we can get those parts to you wherever you are!;-) )
Plenty of decent undies - "just in case" -or so my mother used to say!
Towel (each) including the dog! Not a bad shout here to get the micro fibre type. They dry fast and pack small and are a much easier addition than the larger beach variety.
Swimwear
If travelling with pets: Bowl, Bed, Leads, Toys, Poo Bags, Treats, Food (Details of Vet at destination and Pet passport/inoculation details)
The nice to have's- Playing cards (take the time to print off a few card game instructions too)
Playing cards are a great shout
A few board games (travel size)
Frisbee or other favourite outdoor games
A good book (you'll find that most places will have a book swap area so there will be little need to take more than one) – you can use an electronic version but there is something about enjoying the reality of thumbing through an actual book that feels more relaxing!
Music – put together a road trip soundtrack – it will become the soundtrack for your summer and for years to come you'll be taken back on that trip every time you hear any of those tunes!
Electricals – or not! Depending on what kind of break you are hoping to have!
The saving my sanity (feels like a pain now but you'll thank me later):
Make at least one good meal to take with you. After a journey and setting up, you'll likely be feeling knackered and hungry. Having a pre-cooked, easy to heat and prepare, meal ready to go, that feels substantial will be very welcome – especially since cooking will be the last thing on the list you want to do. (Chilli is a good shout. Take some cheap nachos, shop bought guac' and salsa and grated cheese – heat chilli, scatter nachos, add chilli, dollop guac' and salsa, sprinkle cheese, open beer or wine and enjoy…!)
A pre-cooked winner -chilli!
Pack any clothes into packing cubes. Relatively new, but having sat in a hot awning trying to sort kids clothes from an oversized bag (even when you think you've carefully separated everyone's clothing prior to the trip) and finding myself on the verge of completely losing my mind, they come highly recommended… Packing cubes mean that everyone has their own – they are responsible for them (and, with older family members what goes in them in the first place- meaning less packing for you!)
If travelling with kids -as before, read the blog (link above) and take the time to make the suggested preparations. Yes; it's effort but you will thank us in the long run.
Treat yourself: Chuck in some fairy lights (with batteries) to make your space feel more special come the evening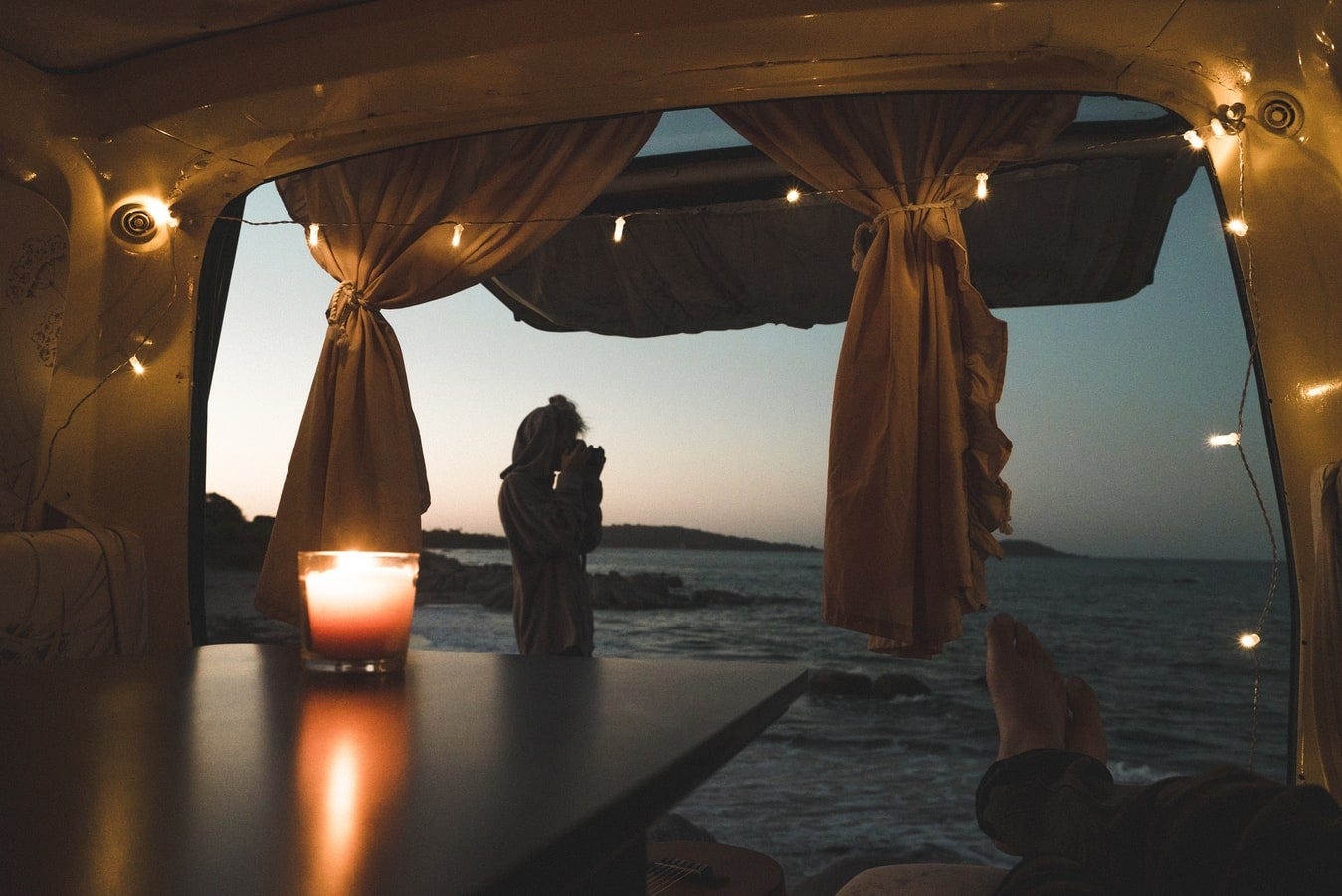 Yes, it's a bit of a faff – but, the more prepared you are in advance the easier it will be going forward!
Best tip – do it all as far in advance of the holiday as possible. If most things are in the van and ready to go – with the addition of some well stocked prepacked storage boxes – it should just be a case of pack some clothes, prep a meal, charge the satnav and head off.
Need more inspiration? Click on your vehicle type below to see our 'JK Recommended' Essential Packing List...
You made it! Life should get a lot easier after this - or at least your packing experience!
Cheers!