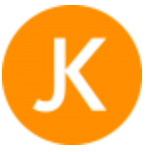 More from this author
Owls by Moonlight 2022
Watch these mystical birds twist and turn through the night sky and make sure you duck as they skim silently over the top of your head.
The evening will start with a delicious hot supper served on covered seating outside Feathers Restaurant.
The evening will include two different flying displays in our woodland and Savannah arenas. During the evening, you can explore parts of our grounds to meet some of the other owls in our care, and you'll get an insight to some of the conservation and research projects that the Hawk Conservancy undertakes with British owls.
An evening of entertainment that will spark your young ones interest in birds and may even spark initiative in the future for the preservation of important British birds!
Date: September and October 2022
Location: Hawk Conservancy Trust, Andover, Hampshire, SP11 8DY, England
Tickets: £35 for adults, £21 for children
More information: Learn more about the fun here
Image credit to Nick Proctor, from our very own JK Team
Image credit to Roy Maddocks, from our very own JK Team