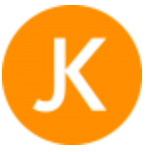 More from this author
Orkney International Science Festival 2022
The international Orkney Science Festival will be taking place this year with a hybrid format with online activities as well as in person exhibitions to enjoy.
A great opportunity to visit the area and experience the beauty of Orkney, whether you live nearby or the other side of the country!
There are local areas to stay so if you fancy tasking your camper for a trip to Orkney, you can! So get excited about it! Bringing your campervan to Orkney might take longer than hopping on a flight, but you get the added bonus of a road trip exploring other areas of Scotland on your way north.
Date: 1 to 7 September 2022
Location: Orkney, Northern Isles, Scotland
Tickets: Entry to the festival itself is just £5, although you may find it somewhat costly to get to Orkney, depending on where you live!
More information: Learn more about the event here