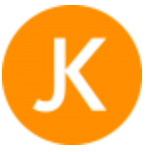 More from this author
New Products from EMPI at JK
New EMPI products at Just Kampers
EMPI have been going strong for decades, and we've been stocking their parts for a long time now at JK.
We've recently had a new range of top quality EMPI products in from California, which we've just added to our ever-expanding range. Everything from Beetle stingers to oil filter puller tools from EMPI are now for sale at JK, giving you even more choice when it comes to repairing, maintaining or customising your classic VW.
As well as these new EMPI products, we've also added a number of new items to our range from some of the best quality manufacturers around the world.
We spend a lot of our time here at JK securing new parts, designing new products and tracking down new manufacturers, ensuring that the best parts in the world are available for your VW all in one place.
Our range here is constantly being expanded, refined and improved, and feedback from our customers about our service and our products is really helpful and always appreciated, so thank you for all of your product reviews and TrustPilot feedback.