We've been dreaming of taking part in the race for years, and now it's finally happening! This spring, five members of the JK Team will be tackling the legendary Mille Miglia rally in Italy.
Now in its 90th year, the 2017 Mille Miglia rally will start from Brescia, northern Italy on May 18th and end on May 21st. By the time we've crossed the finish line we'll have covered over 1,000 miles of Italian countryside, villages and cities as one of around 450 race teams. Come back here to follow our progress throughout the rally.
---
Mille Miglia 2017 - 1000 Miles In 7 Minutes
We're just about recovered from our epic trip across Italy for the Mille Miglia 2017. Here's a video roundup of our journey, 1000 miles in 7 minutes. Enjoy!
---
Sunday 21st May - 17:45
They've done it!! After 4 days and 1000 miles Jack has made it to the finish. The really great news is the official Mille Miglia times and results have been released and team JK actually finished higher than they could have hoped. 223rd out of 460! Jack The Giant Slayer lived up to his name!
---
Sunday 21st May - 11:45
The support crew finally have something to do! The horn push in the steering wheel has broken and you can't drive in Italy without a horn! So they've wired it through a separate switch and they're back on the road.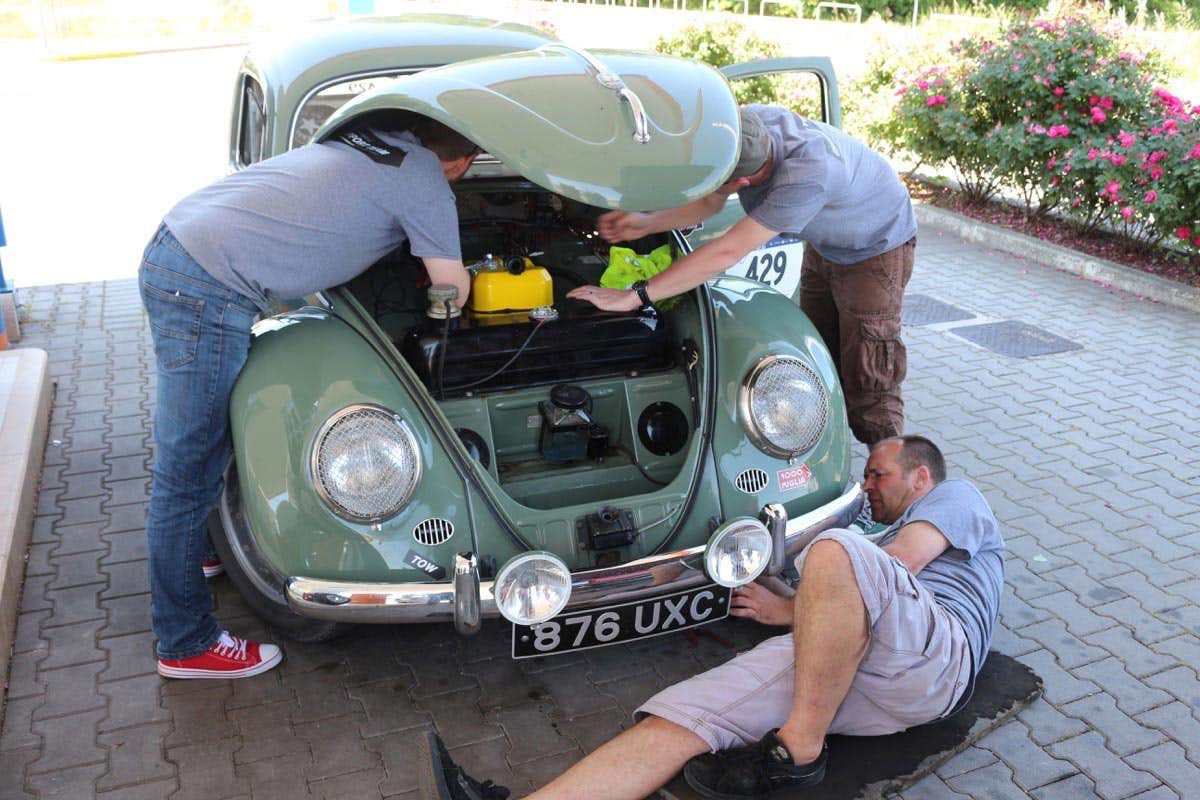 ---
Sunday 21st May - 09:30
And we're off, it's the last day and the last chance to make up some places, Jack is going strong so wish us luck.
---
Sunday 21st May - 09:15
Jack lining up ready for start of the last day, as you can see we're up against some serious race cars. Like this Cooper Jaguar, it sounds mean
---
Sunday 21st May - 01:15
They've just made it to the finish of day three. There's no time for a beer, or even dinner, it's all hands on deck to prepare Jack and tomorrow's pace notes. The service crew have had so little to do, they decided to adjust the points just for the hell of it!
---
Saturday 20th May - 23:00
Team JK have spent the 3 hours winding their way up and down through the mountain range between Florence and Modena. We're told that these are 'the best roads any of them have ever been on'. Check out the video.
---
Saturday 20th May - 15.50
Team JK have just left Siena and are heading into the mountains. Check out the beautiful Italian country side.
---
Saturday 20th May - 08:00
After the nightmare end to Saturday night we thankfully woke to clear skies, so we set about checking Jack over, in the streets of Rome! There's definitely worse places to service your car, although it did seem to baffle the tourists. As was turning out to be the norm, there was nothing to do to Jack. So we cleaned the windscreen, checked the oil. And headed off to the start.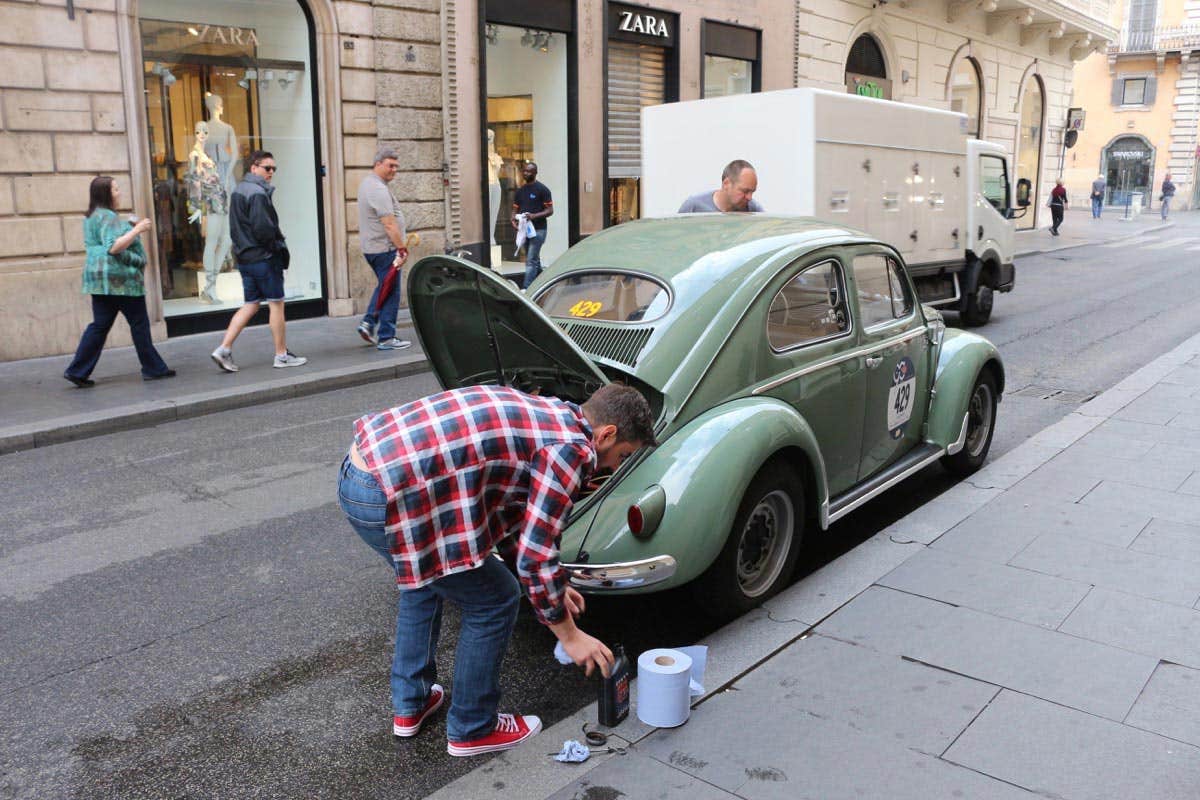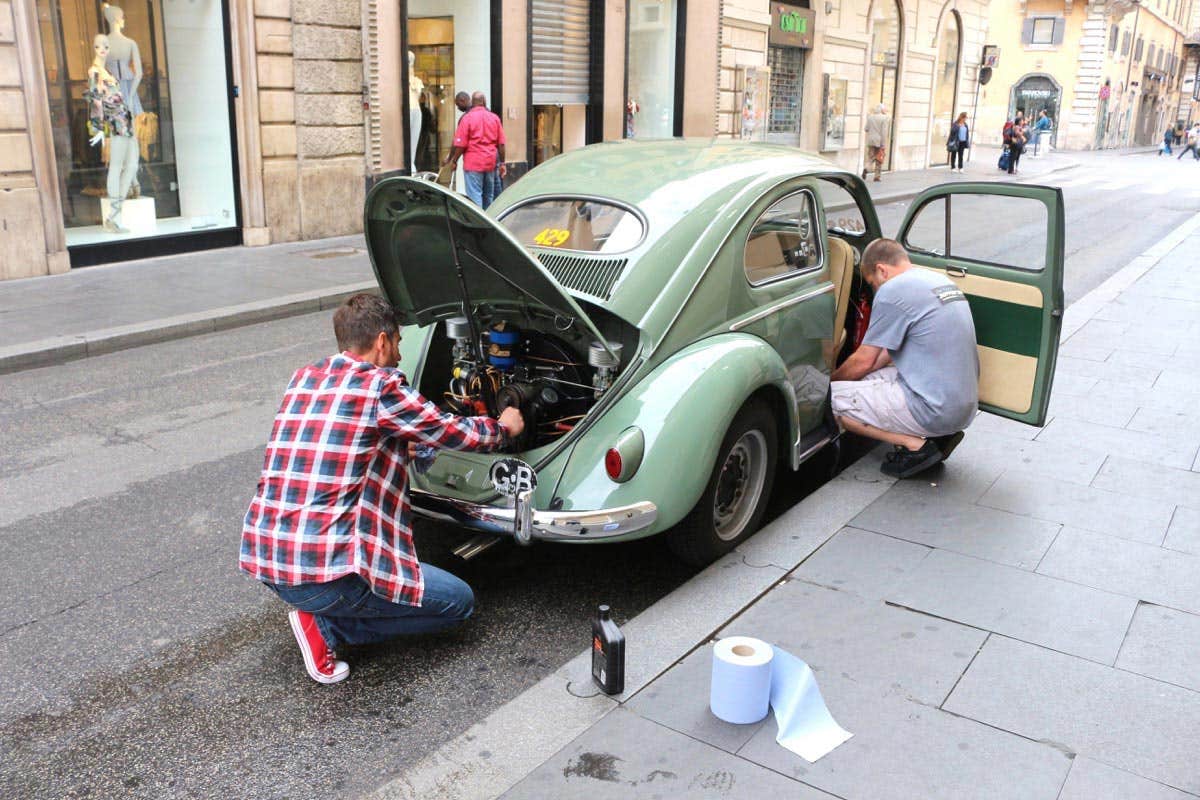 ---
Saturday 20th May - 01:00
We arrived in Rome just as the heavens opened and were greeted by a biblical thunderstorm and flooded streets. Jack lost his passenger wiper arm, but we kept on going and finally arrived at the finish, on time, if slightly soggy.
But the fun didn't stop there. Once Jack was safely tuck away in the overnight garage in Rome, the support crew set off for their hotel, only to get caught in a deceptively deep flooded road. At one point they had water up to the bottom of the windscreen!! The T6 started to cough and splutter and they thought it was the end of the road! And then, just like that, the revs picked up and they ploughed through the other side. Check out the photo of what greeted them the following morning. The front grills completely rammed with leaves and rubbish. It's a wonder it didn't over heat.
---
Friday 19th May - 14:30
It's official - Team JK have made up 88 places since they started yesterday afternoon. According to the Official Leader Board they are currently in position 341 after starting in position 429.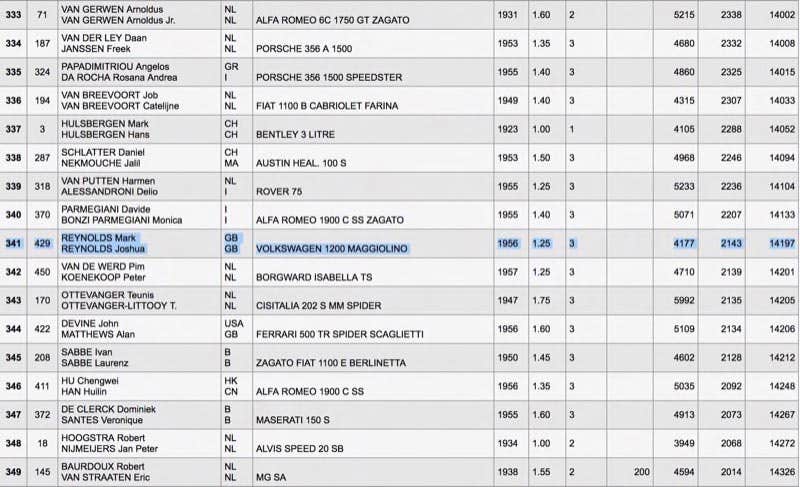 ---
Friday 19th May - 14:00
Jack is performing so well there's been little need for the JK support team thus far, so much so they've actually pulled over to help a stranded Maserati!
---
Friday 19th May - 13:00
Here's a video roundup of Stage 1 of the Mille Miglia. Stage 2 is well underway, don't forget to come back to stay up to date with the latest progress.
---
Friday 19th May - 10:00
Where is Jack? The JK support team are in hot pursuit of Mark, Josh, & Jack but the problem is they are going so fast that they can't keep up and have momentarily lost them. It's ok though, those of us here at JK HQ are monitoring the live progress via the Mille Miglia Tracker and provided them with the latest position.
---
Friday 19th May - 08:58
And we're off, stage 2 of the 2017 Mille Miglia is now underway!
---
Friday 19th May - 08:00
We're getting ready for the start of stage 2 but managed to grab a few minutes and take a wander around.
---
Friday 19th May - 01:00
Team JK are doing extremely well and are taking no prisoners! They made to the end of stage 1 in Padova without a single problem. The Okrasa engine is performing so well they keep getting stopped at checkpoints to be asked what engine is in Jack. Gullwing Merc's, Maseratti's, Ferrari's, and Porsches, you name it, they've over taken it.
---
Thursday 19th May - 22:00
Jack has a support team following him around in the JK T6 which is loaded parts ready for any eventuality. Looks like they're having as much fun as Mark and Josh are having in the oval. And yes Pete, that Okrasa engine is a "Pokey Little Motor Isn't It"!
---
Thursday 18th May - 14:05
And were off. Car 429 is now on it's way through the first stage of Mille Miglia.
---
Thursday 18th May - 12:00
Pre race gathering at the Mille Miglia Museum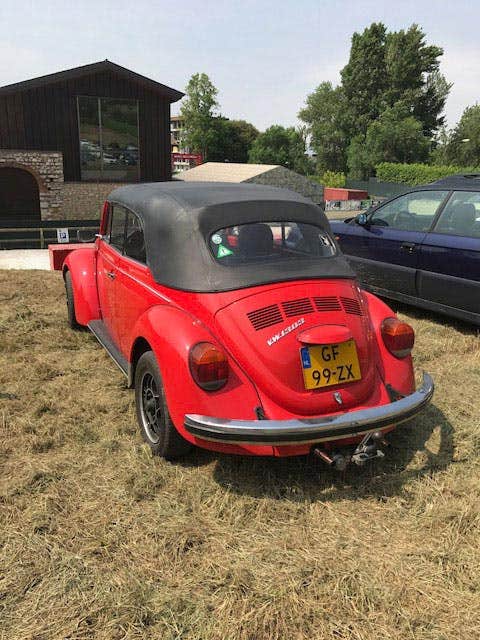 ---
Thursday 18th May - 08:00
Some early morning tinkering on Jack before the big race. We start at 15:30 UK time. Wish us luck.
---
Wednesday 17th May - 18:30
Sealing Ceremony now complete. Every vehicle participating in the Mille Miglia receives a lead seal to signify it is a verified Mille Miglia car. This seal effectively stops cars being substituted after they have been through the scrutineering process.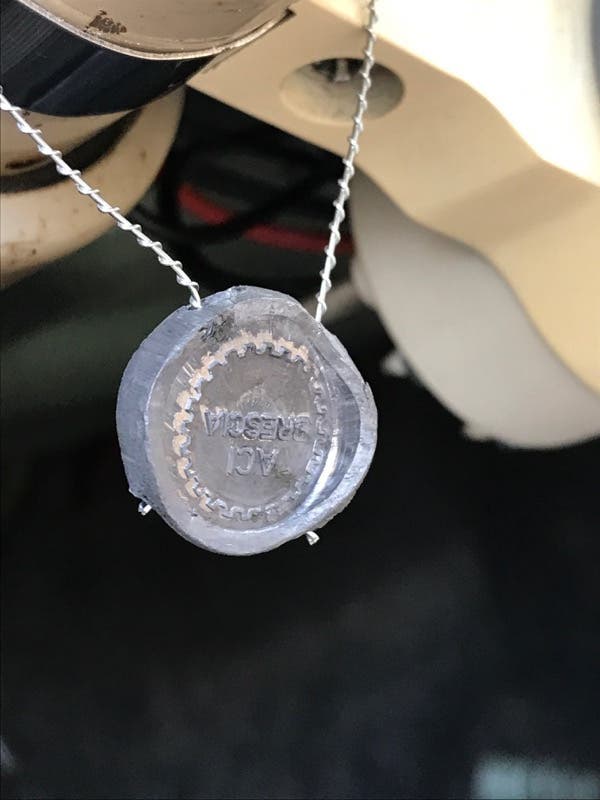 ---
Wednesday 17th May - 16:00
We need to go to a 'Sealing Ceremony' where they put a tag on the steering wheel before the big start in the morning.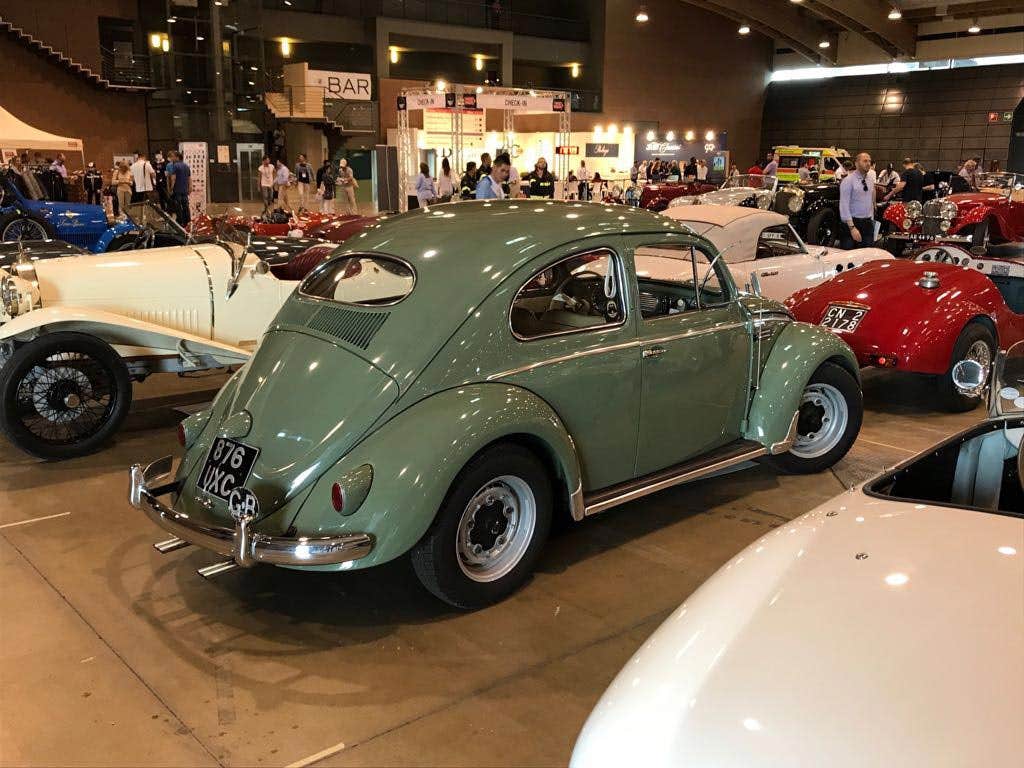 ---
Tuesday 16th May - 18:00
Well it's official Jack is number 429! Jack made it through the scrutineering process and the JK Team also made it through the paperwork.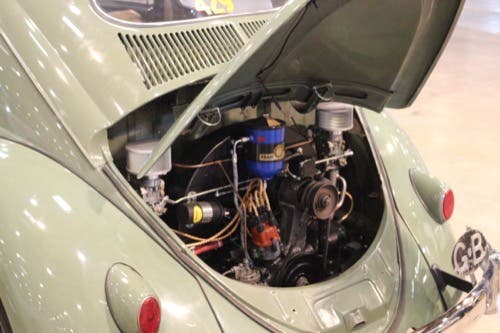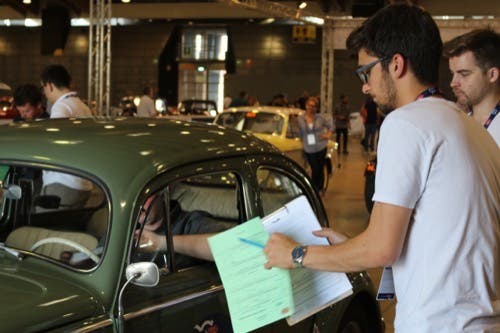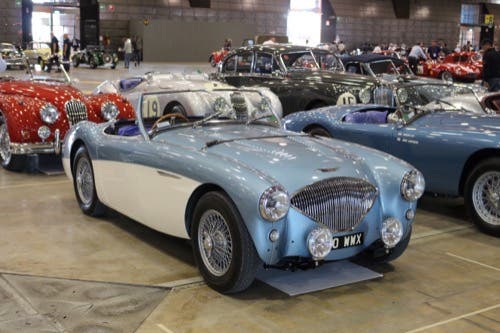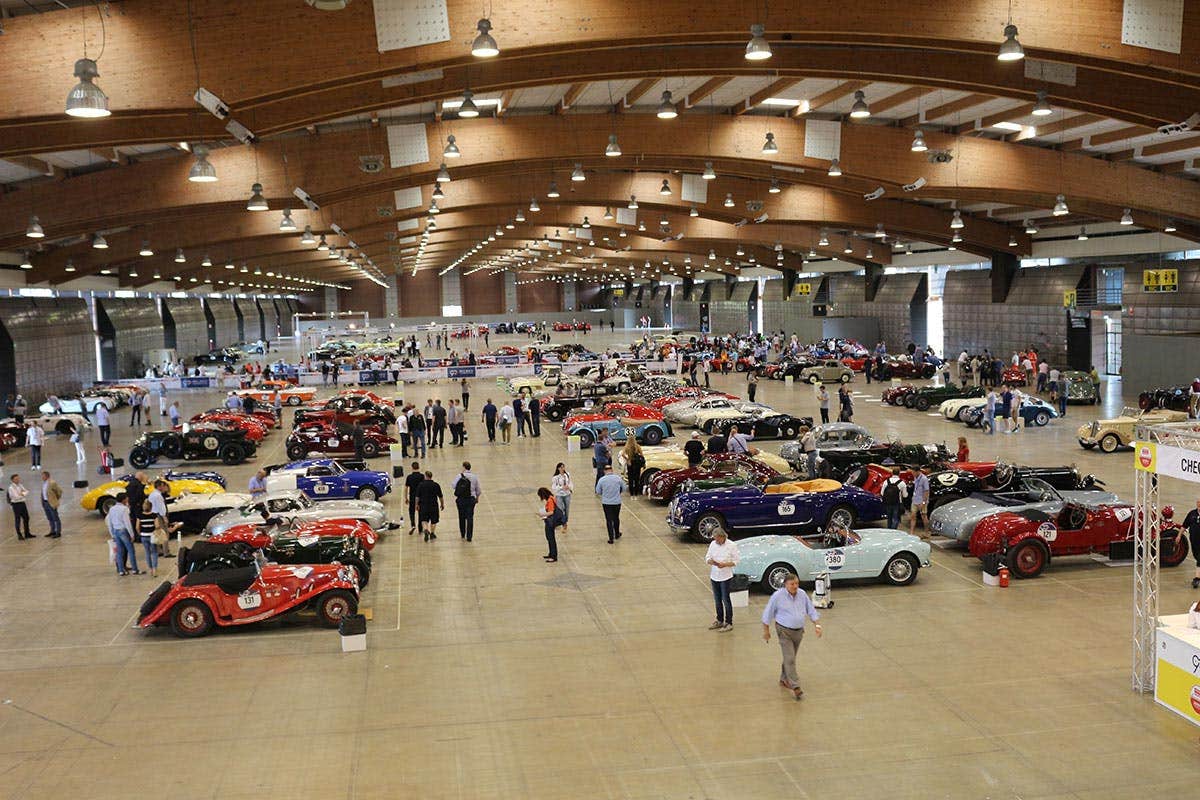 ---
Monday 15th May - 10:00
Here's a quick video of the Oval arriving at Mille Miglia HQ in Brescia. The team, and Jack, have arrived safe and sound!
---
Monday 15th May - 8:40
Jack the Oval has just arrived in Brescia, Italy, after a truly epic journey through France, Switzerland and Northern Italy! The JK Race Team have already seen another vehicle on its way to the Mille Miglia, and caught the sunrise over the mountains as they drove south. The rest of the team will be flying out over the next couple of days to get everything sorted out before they tackle the Mille Miglia, which starts on Thursday!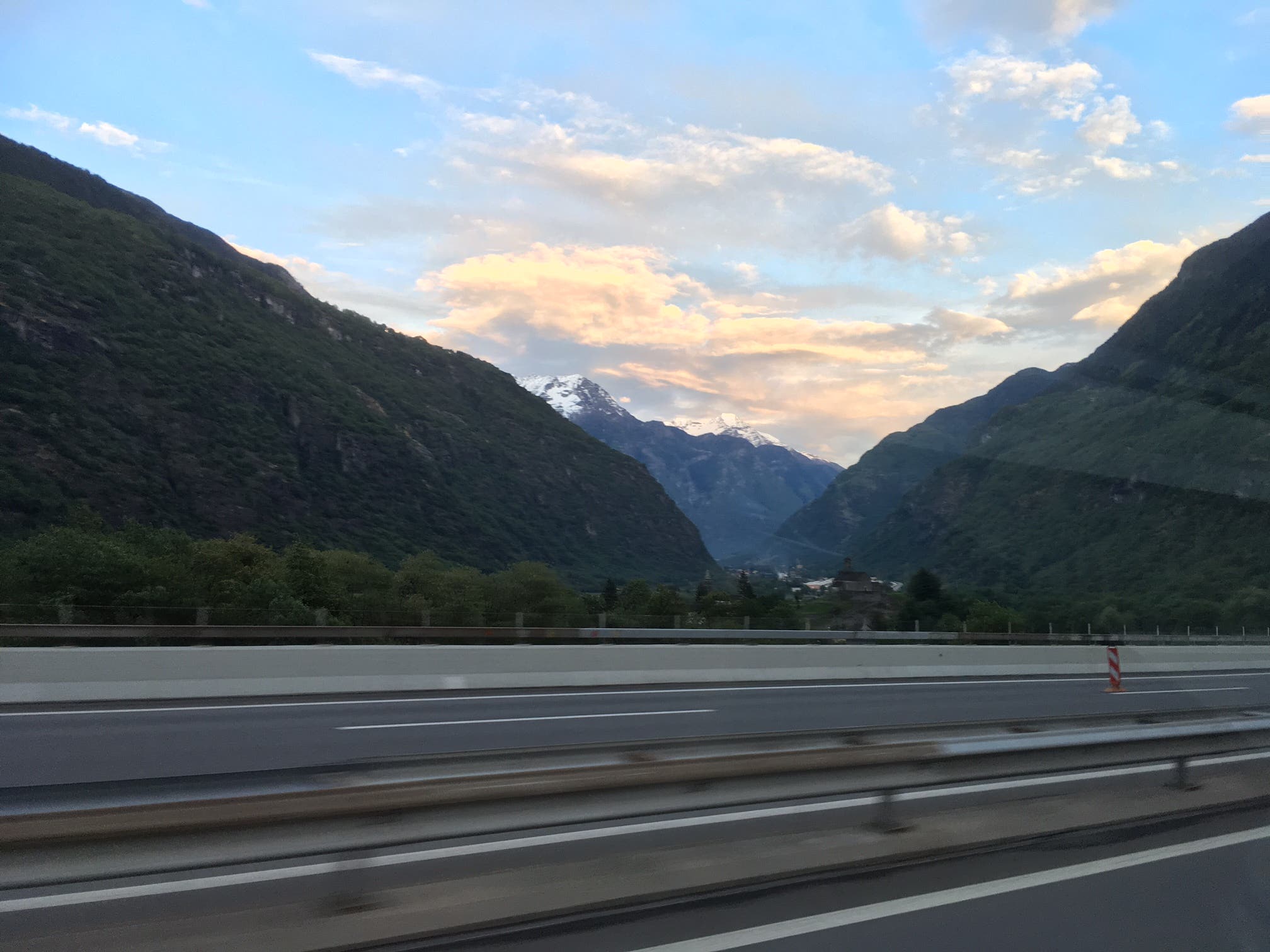 ---
Sunday 14th May - 22:45
After an epic drive we've made it to Italy. Jacks tucked up for the night in the morning we have just 70miles left to go
---
Sunday 14th May - 9:00
'Jack' the JK Oval is on his way to Italy ready for the start of the Mille Miglia. If you see him - give him a wave.
---
Thursday 12th May - 12:00
As with any long trip in a classic VW, we've given some proper thought to what spares and tools to take. We've tried to plan for every eventuality and possible mishap, and have come up with a list of spare parts, tool and equipment that we're pretty confident will see us through the 1,000+ mile rally.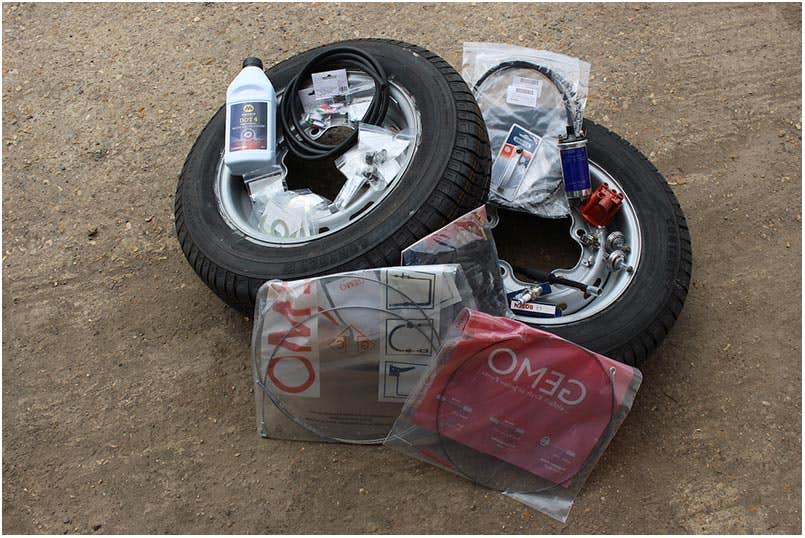 ---
Wednesday 10th May - 12:00
We've fitted 'Jack' with a fully kitted out Okrasa engine, which is a replica of a famous race engine which we bought from our friend Bob at BBT.