We've achieved a massive amount over the past 12 months, and Boxing Day is the perfect time to sit back and reflect on everything we've done during 2022.
There's certainly a lot more which could be added to this list, but it's already pretty long, so here it is - some of our biggest achievements and most fun moments from the past year:
Attended dozens of different VW shows, in the UK and Europe
We've been to dozens of VW shows this year, both across the UK and in Europe.
Just Kampers has always been a big supporter of the UK show scene, and we'll continue to be going forward. We traded second-hand parts and accessories at Stonor Park in 1990, and haven't stopped sponsoring, trading at and visiting VW shows since then!
Here's a handful of show reports from a few of our favourite events of the year:

JK Show Report: European Bug-In 2022
JK Show Report: Hessisch Oldendorf 2022
JK Show Report: Classics at the Clubhouse 2022
JK Show Report: The Just Kampers Open Day 2022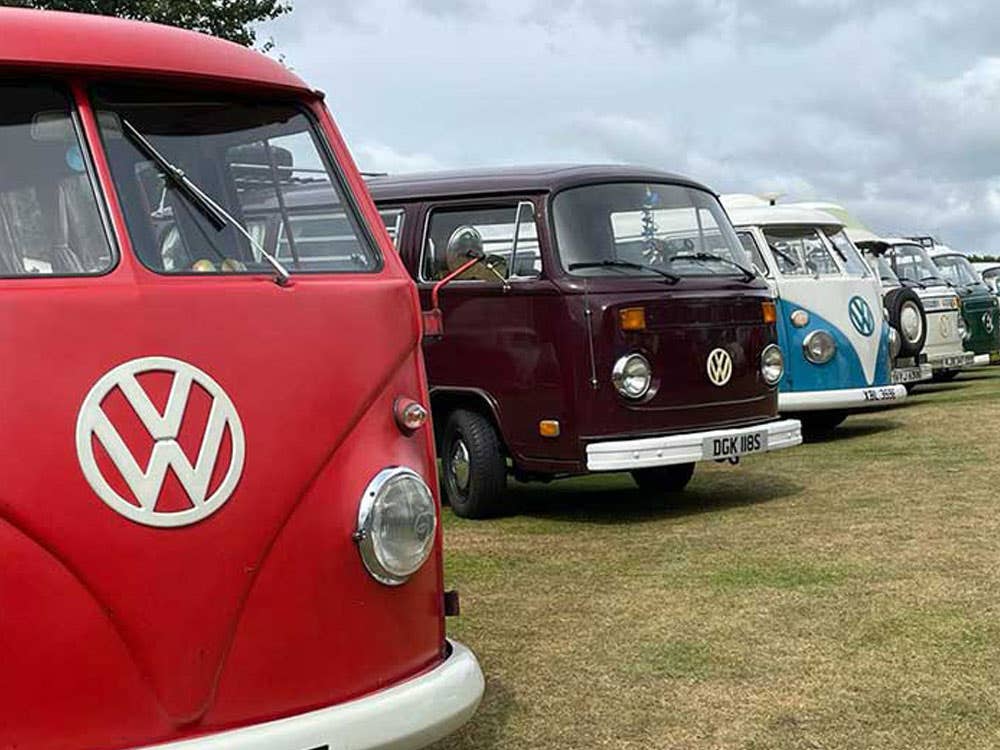 We added over 1,500 new products to our range
Since 1 January 2022, well over 1,500 new lines have been added to our ever-growing range of parts and accessories. With everything from cab door hinge pins through to Solar Charging Screens, we've added more to our shelves recently than we have for a long time, which is exciting.
Here's a few of our favourite new items from 2022:

Tested dozens of new products at JK HQ
We don't stock parts which we haven't tested ourselves, and so adding so many new products to our range meant a massive amount of testing and inspections went on in the workshop at JK HQ this year.
Just outside our main warehouse and office building is a two-vehicle workshop with a ramp, and a mezzanine above one half for storage - if you've watched any of our how-to videos, you'll have seen our test workshop.
There's been a flurry of activity there this year, as we restored a number of vehicles, converted a campervan, and tested countless parts to ensure they're up to the right standard.
Created 7,063 Preservation Parts panels at JK HQ
We had to double check the numbers, but we really did create over 7,000 panels for our Preservation Parts range on-site at Just Kampers during 2022, which is amazing.
Each of these panels is hand-made by a team with decades of experience, who operate from an adjoining unit to ours, which certainly makes delivery times nice and short!
Click here to take a look at a video we shot this summer about our exclusive Preservation Parts panels, and the team behind them, or watch it below.
Celebrated 10 years of Preservation Parts
Speaking of Preservation Parts, this July we celebrated ten whole years of Preservation Parts, which is an amazing milestone.
Preservation Parts is our range of best quality parts and accessories, hand-picked by the JK Team to ensure the outstanding fit, quality and standards, so you know you're buying the best.
Switched our sales phone line off… and then turned it back on again!
Here's a potentially controversial one. Earlier this year, with 3DS2 looming large, we made the decision to cease taking orders by phone.
3DS2 means all payments now require two authentication methods, and payment can't be taken over the phone because of this. Instead, an authentication code has to be generated and sent to you to confirm the payment, which helps to keep you and your money safe.
With us no longer being able to fully process orders for you over the phone, we made the difficult decision back in May to switch off our sales line, but keep our trade sales and customer service lines open.
However, we've spent a lot of time going through the feedback you've sent us since then, and recently reopened our sales phone line. You can now once again reach the JK Team on 01256 86 22 88 to place an order - you'll just have to confirm it via the payment link sent to your email address before we can pick, pack, and post it out to you.
Judging by the number of calls we've had since then, this has been a popular move, and we've had two new members of the JK Team join our sales team on the phones, as well as answering your live chat questions and email.
Mike and Will had been working in our warehouse team, but have moved into our sales office and are doing great work chatting with everyone and getting them the parts they need for their VWs.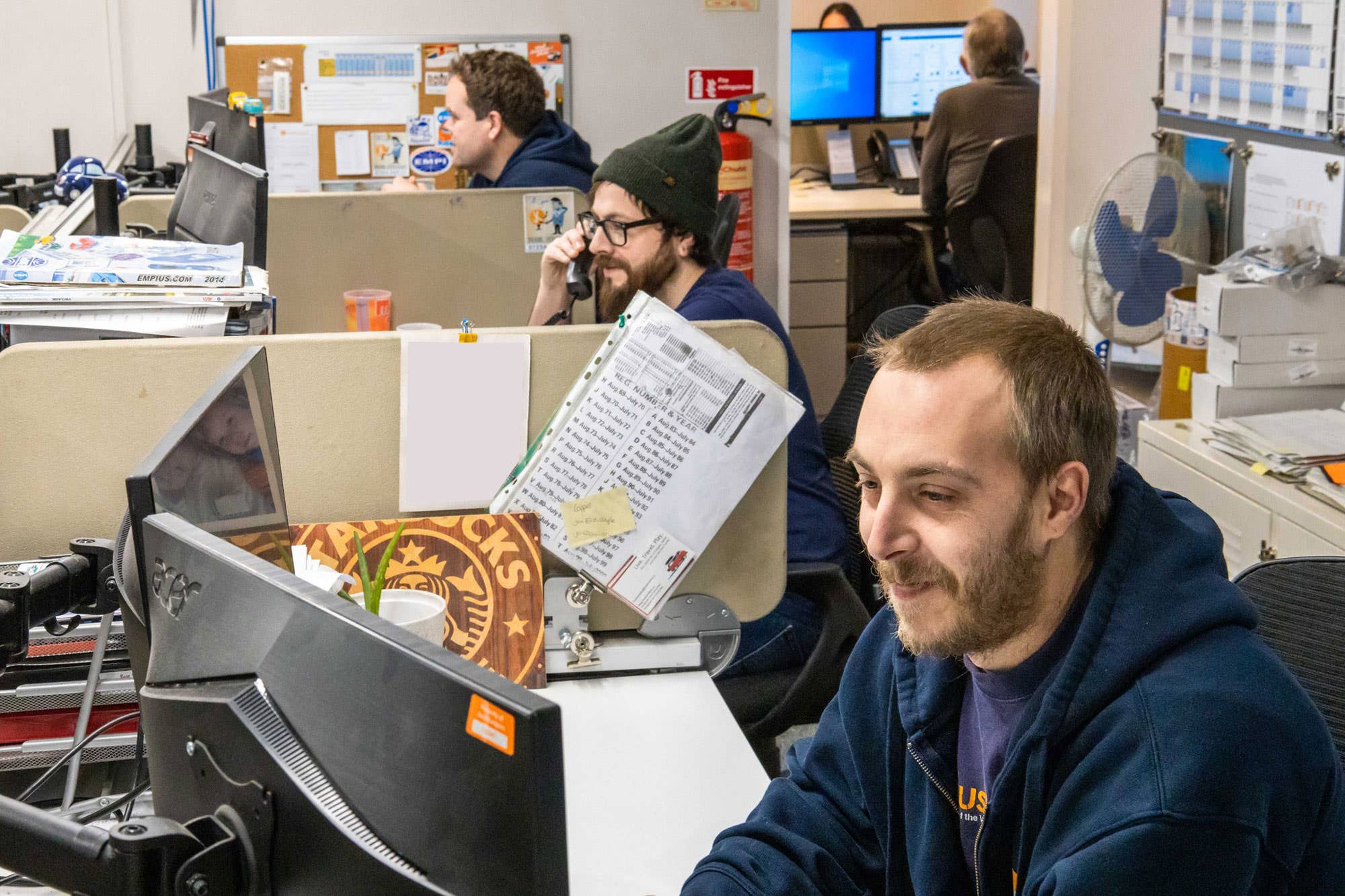 Launched an exclusive portable solar panel
Speaking of parts, we launched a number of new JK exclusive products this year, including our JK Solar Charging Screen.
A portable, foldable 120W solar panel setup which can be mounted to the inside or outside of your vehicle's windscreen as easily as it can be stowed away with the rest of your gear and taken on adventures, our exclusive JK Solar Charging Screen has been massively popular this year.
It's great to be able to design and produce a product we're passionate about, and to then see it get such a great reception when we launch it.
Converted a camper for less than £10,000
A lot of the how-to videos we shot this year were part of our Project 22 van conversion, which saw us turn an entry-level VW T6.1 into a dream camper.
We filmed each stage of the process, and put together a whole playlist of how-to videos on our YouTune channel, which will give you the information and confidence you'll need to tackle these jobs yourself.
Click here to learn more about Project 22, or you can check out the YouTube playlist here.
Restored a gorgeous 1950 Dannenhauer & Stauss
Another big project this year was finishing the restoration on the JK D&S, a coachbuilt beauty from 1950.
We'd bought the D&S back in 2019, but the majority of the restoration work was carried out in 2022 in time for the VolksWorld Show.
There's too much to say about the Dannenhauer & Stauss here, but click here if you're keen to learn more.