The beginning of any adventure always starts with a small spark, maybe an image seen in a magazine or a story told by a friend that ignites the passion for more.
Here at JKHQ we all love getting out and about in our beloved VW's so, when the idea of a team building exercise came up during one of the purchasing meetings of course the suggestion of a road trip was put forward. What better way to bring everyone together than hitting the highway for an epic 2000 mile round trip in our pride and joys all whilst raising vital funds for research in memory of lost ones.
Once the basic logistics had been sorted , hotels and campsites booked and timings agreed everyone got cracking on those little niggles and modifications necessary to make the journey as drama free as possible.
With T25 window seals replaced, Bay window brakes upgraded and broken parts replaced we hit our first snag. With just under two weeks to go it was clear the Postal bus wouldn't be joining us on the journey, despite the final push the import paperwork just wouldn't be ready in time… nevertheless Weener's T25 was on standby to take its place and preparations continued.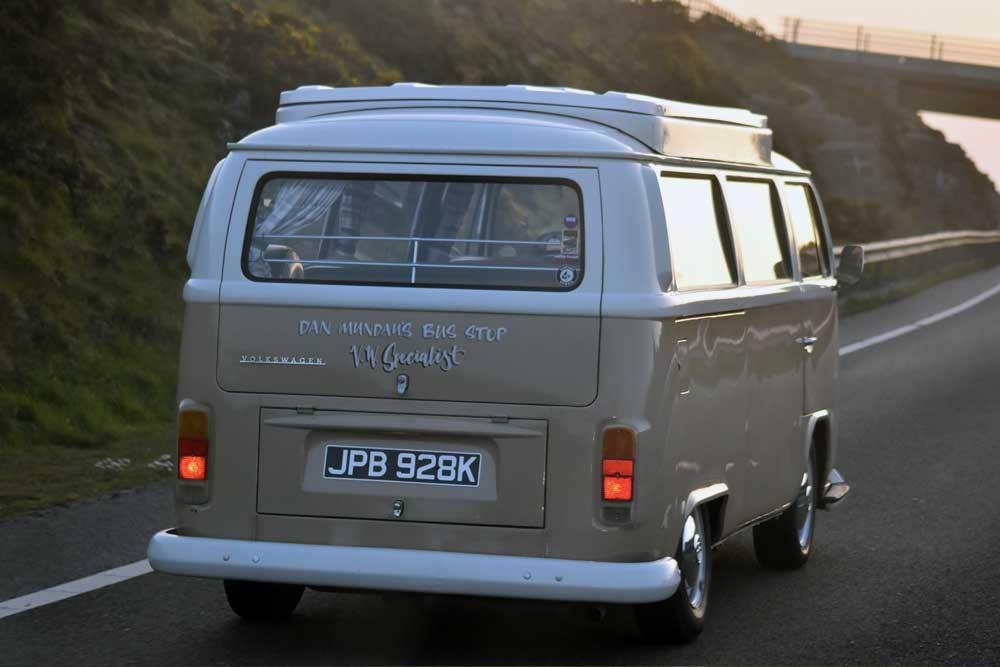 5am Friday 19th April and the JK LeJog team were finally fully equipped and prepared (!) to commence the first leg of the journey from Lands End to Glasgow, some loyal (and slightly crazy!?) customers had travelled down to see us off and as we headed out into the sunrise one more Bay window slotted coolly into the cruise.
The first leg of the journey included a planned meet up with the Midland Buggy Club at Frankley services on the M5, this turned out to be a blessing in disguise as poor fuel has caused some issues with MD Marks cabriolet. A swift tinker diagnosed the problem and after a short catch up with the awesome guys and gals from Midland Buggy Club we were back on the road.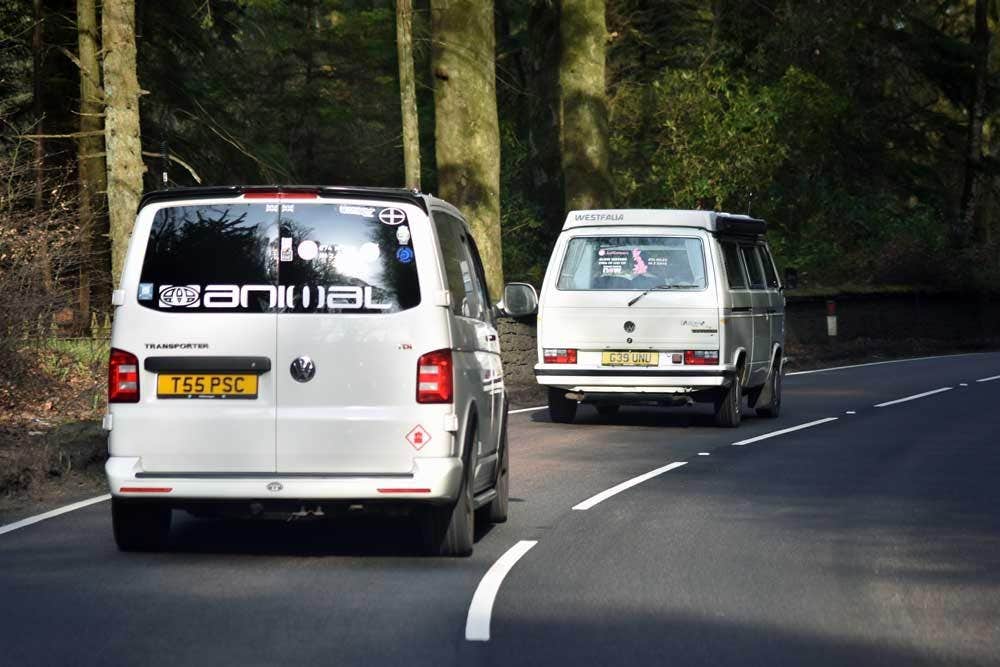 The sun was setting as the JK Team pulled into Cumbernauld for the night, tired but happy, after an impressive 15hr drive.
Saturday brought more challenging driving conditions as the JK LeJog team headed out towards Glencoe and the Scottish Highlands, sweeping bends, mountain slopes and stunning Lochs provided unbelievable scenery and a fantastic drive.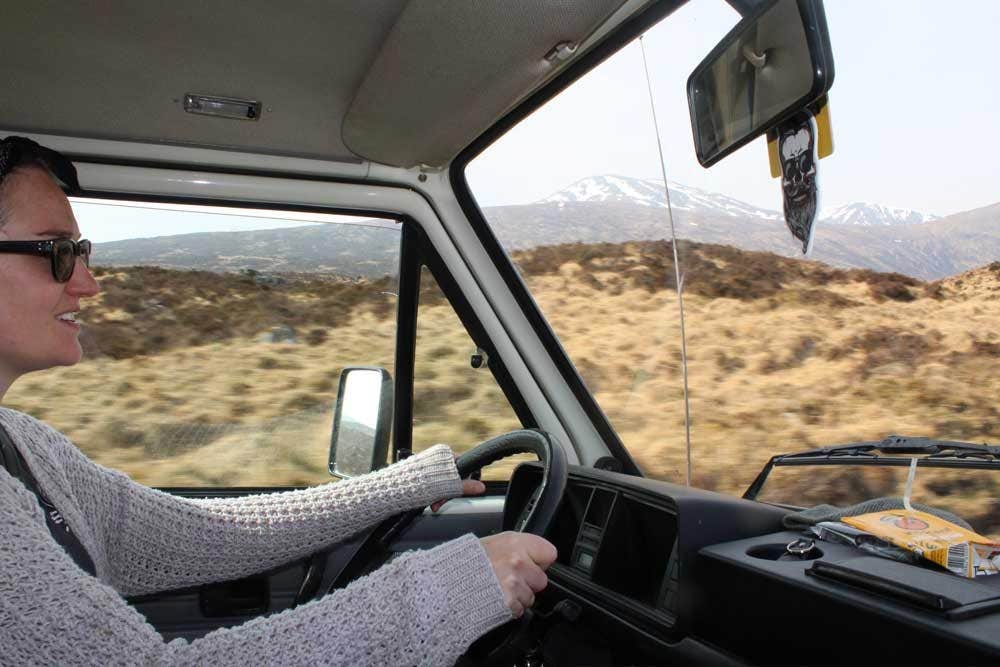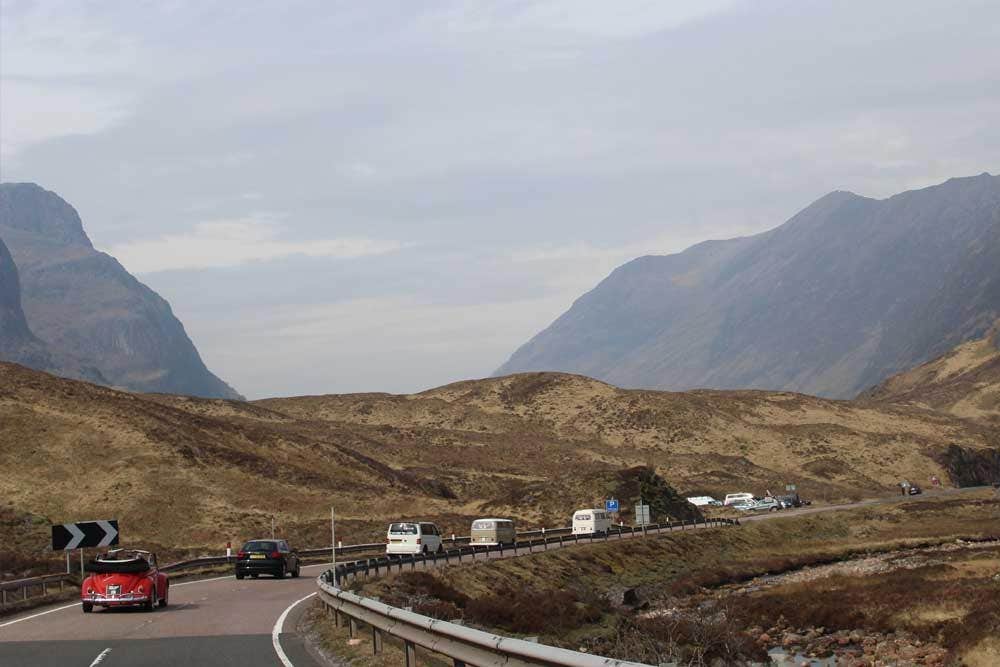 Unfortunately one of the hills proved too much for Duncan's Bay window as his clutch cable snapped leaving him stuck in second gear half way up the mountain. Again team work pulled us through and with a sympathetic local giving us the use of his drive Weener, Pete and Tim jumped on the job of getting a new cable fitted and Duncan was back on the road in no time.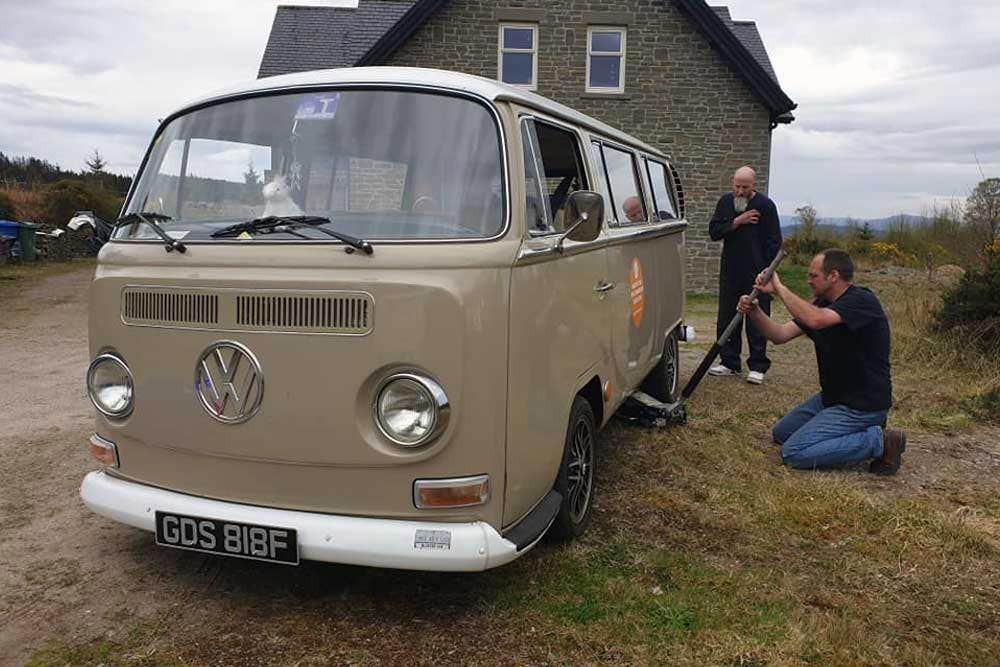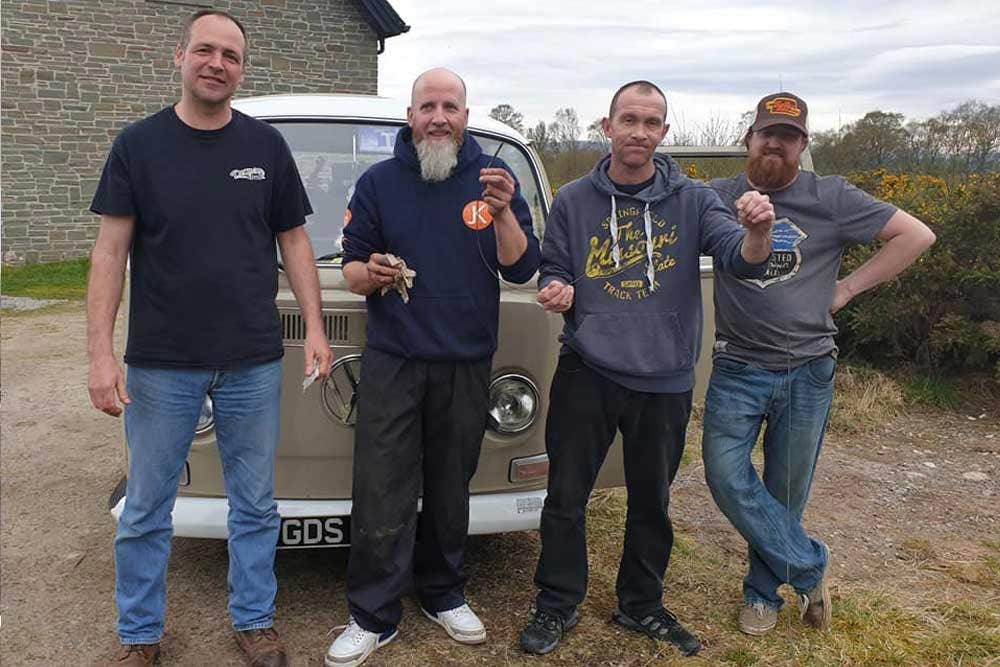 The final stretch of the journey was incredibly peaceful, not only because everyone was exhausted but because the adventure itself had provided time for reflection and appreciation for our passion. Everyone had pulled together when it mattered most creating a great team and an amazing adventure.