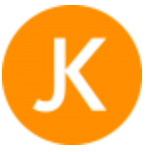 More from this author
Kettlewell Scarecrow Festival 2022
Over the last 25 years, the Kettlewell Scarecrow Festival has grown massively.
The festival now welcomes thousands of visitors each year. The town has had all kinds of themes for their two 'official' trails, with fun clues specially written for children or grown-ups - from pop stars to royalty and literary characters to the Olympics.
Date: 13 to 21 August 2022
Location: Kettlewell, Upper Wharfedale, North Yorkshire, England
Tickets: It's free to attend the Scarecrow Festival!
More information: Learn more about the events here