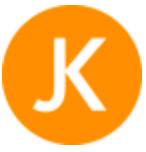 More from this author
Keep Calm and Carry on – An Essential Guide to Surviving Long Journeys with Your Kids
I'm not sure about you but our family journeys in the campervan range from a series of repeated enquiries as to "Are we nearly there yet?" to trying to gauge just how many more "Don't hit your brother/sister!" exclamations there will be before Daddy turns green in a Hulk-esque type manner and ejects our little darlings from the car. On occasion buttons have been pushed , to the extreme that I thought it might actually happen, but being as both the children are with us rather than stranded on some distant European roadside - thus far they have gotten away with it.
During these joyful trips of family singing, laughter, joke telling and shared stories (that happen clearly in my mind or some film I must have seen somewhere once!) I have been routinely assured of one thing. Benjamin Franklin was right when he said "By failing to prepare, you are preparing to fail!"
Kids are tricky little beings and they have an innate sense of your rising frustrations coupled with an uncanny ability to push each other and the adult contingent to breaking point with the frequency of waves breaking on the shore.
Give them an inch and all that. So that is where the pre-planning comes in. It's a faff, I grant you, but I will guarantee that you'll be glad you did. The best thing about it is that it won't cost you much more than your time and could save what is left of your sanity.
Reward Tokens – they really do work. Obviously they have the downside that they have to be backed up with an actual reward and not idle promises of one. (The moment you do not deliver this you have effectively sealed your own fate and I step quietly back out of the picture with a wry smile whilst muttering the simple but telling "Schoolboy!" under my breath!)
Click on the thumbnail for a free Reward Token download – you have only to download, print and cut out to benefit from them. That and be prepared to spend a bit on Rewards. For our family these have taken various forms over the years – sweet snacks (I would keep these to a minimum or else you effectively undo any gains you may have made through a haze of a sugar induced frenzy - also make sure that these are not going to melt in hot little hands, get sticky or stain surfaces on contact), paper plane making sets, cardboard dressing dolls, Twistable pencils – no pencil sharpener needed and no way of staining themselves or the van, writing and drawing pads, novelty pencils, novelty erasers, clip boards (underwhelming perhaps but very useful!), travel games , glow sticks, water squirters (obviously not for the journey but for use at our destination – which after a mammoth journey and being the parent 'on duty' after zero sleep turned into not the greatest purchasing decision, although the kids loved every second!), a wallet/purse for holiday money and additionally a few pounds worth of the relevant currency etc., etc. You can also wrap rewards for Ice Creams, day trips, etc. at your destination.
Reward Tickets
Wrap them and hide them away in the vehicle before the kids see them. The level of intrigue will keep them going for an extended amount of time. The other thing to consider is the way in which you allocate the tokens. You could have a flat; every so many miles, exceptional behaviour, once an hour etc. However I've found that it's better to keep them guessing. There is no routine to the allocation of the tokens on our journeys - literally the only pre-requisite being good behaviour and that the children are treated equally. A nice gesture, a kind word, 10 minutes nice playing of a game to an hours travel without incident. The tokens and therefore rewards hit the children in a haphazard manner which keeps them keen to behave in a much more generalised way than behaving for the 10 minutes prior to their allocated reward token timeslot – I did mention the tricky nature of children!
Whilst you are busily printing out sheets of reward tokens spend some time considering other free printable's. These are amazingly cost effective, require little storage space and the range allows you to have enough variety to keep them entertained.
Our favourite journey printable has always been Consequences. A simple game that always has us laughing at each other's attempts of drawing on the final reveal.
There are loads of printables available on the Internet but our lovely designer here has been hard at work creating some great ones for you as a free resource.
Cut Out & Keep's
Colour Me In's
It's also worth taking other card based games – standard playing cards (remember to print off some instructions for age based games to play prior to leaving- everyone you meet will have different ideas of the rules!), Uno, Top Trumps, Travel Game Cards and possibly consider something like Kloo if you are travelling into France or Spain (this is a language learning card game that will help the kids polish up on the language before they arrive!).
Remember to take regular comfort breaks. (Yes, I know it sounds obvious but on a long journey there can be a strong urge just to push on to get to the destination – outside of the obvious need to stop for any number of toilet breaks!). Sometimes you all just need to get out of that enclosed space –stretch your legs and indulge in some semi fresh air. If nothing else it will allow you to baulk at the prices of the overpriced everything at the services (UK) or marvel at the range of great quality food choices – comparable with a full supermarket at home (Europe)!
On another note – comfort in general. If you want to have a happy journey, remember comfort. If the kids can get comfortable, and, if it's a long journey the likelihood is that the children will sleep! When they do, a kind of utopian quality will flood the vehicle during which you will spend the whole time wrestling with feelings of jealousy and thinking how angelic they look whilst sleeping, and oh, how you will enjoy the peace.
In order that they sleep they must first be able to get comfy. So think pillows and blankets – even in a new VW it can get quite chilly. Cold kids don't sleep! The last tip- belongs fully in the real world and yes I am going there; Electricals. Whether it is DVD players, IPads, Smart phones etc. The reality is that most of our kids are more switched on technically than we are. I'm not advocating several hours stuck in a monosyllabic daze staring at a screen but a choice of pre-loaded films or carefully selected games or pod casts can give you all a little more breathing space and ensure a more enjoyable experience. For a less direct approach to this you can always invest in some age appropriate story CD's. The longer and more adventurous the better!
One last thing… The answer to "Are we nearly there yet?" is always a variation of the truth, regardless of how many gruelling hours the Satnav still professes it to be. The following responses are all acceptable… "We're much closer now! Just through the next town/round the next bend/over the next hill/ just a little bit longer…" The answer is never "We still have XX hours and XX minutes left!" I am not one to advocate lying to your children – but there are always exceptions to the rule and this is most emphatically in that category!
As a qualified former childcare professional I should know my stuff, but as we all know there are vast differences in the experiences of a professional person to that of a personal one. Every now and again the inner Jo Frost comes out and my firm, fair and consistent stance rears its head – much to the horror of my children. But for the most part just like anyone else I am riding the parent train like some sort of mad thing, crazed look on my face, hanging on by my fingertips! But hey at least the next long car journey will be a breeze…