Just Kampers Open Day and Camping Weekender 2018
On the weekend of the 8th -10th June there was a strange happening around the fields of Odiham, as the lanes came alive with the mix of sound of an air-cooled roar and water-cooled rumble, and, the sheep in the adjacent field were replaced by the cheerful chatter of happy souls and their assorted VW's.
Each year, at the beginning of June, the JK Open Day and Camping Weekender marks the culmination of a lot of work by the team here at JK, as we take the opportunity to welcome you to JKHQ and raise money for Cancer Research UK.
This year was another cracking event packed full of highlights. The sun shone (although thankfully not as much as last year!) and many of you flocked to camp or join us for the day.
Taking us through the day on Saturday was the smooth voice of Lorna James providing a delightfully chilled vibe to proceedings. Food was provided in the form of regular attendees MyPie, Pizza Pickup and newcomer Renee's Kitchen. Each serving food that was nothing short of delicious!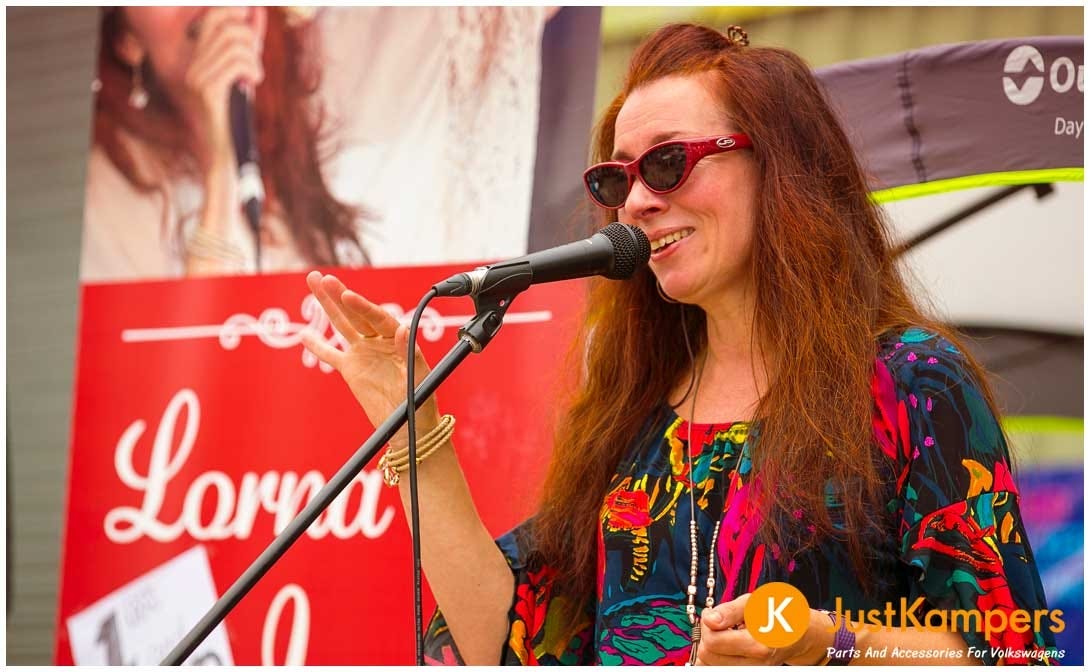 The Chef Camper boys joined us again this year and wowed us and the crowd that joined them with some amazing food and tips on cooking on the ultimate outdoor fire set ups. We can't thank them enough for undertaking the massive journey to be with us and put on yet another fantastic demo.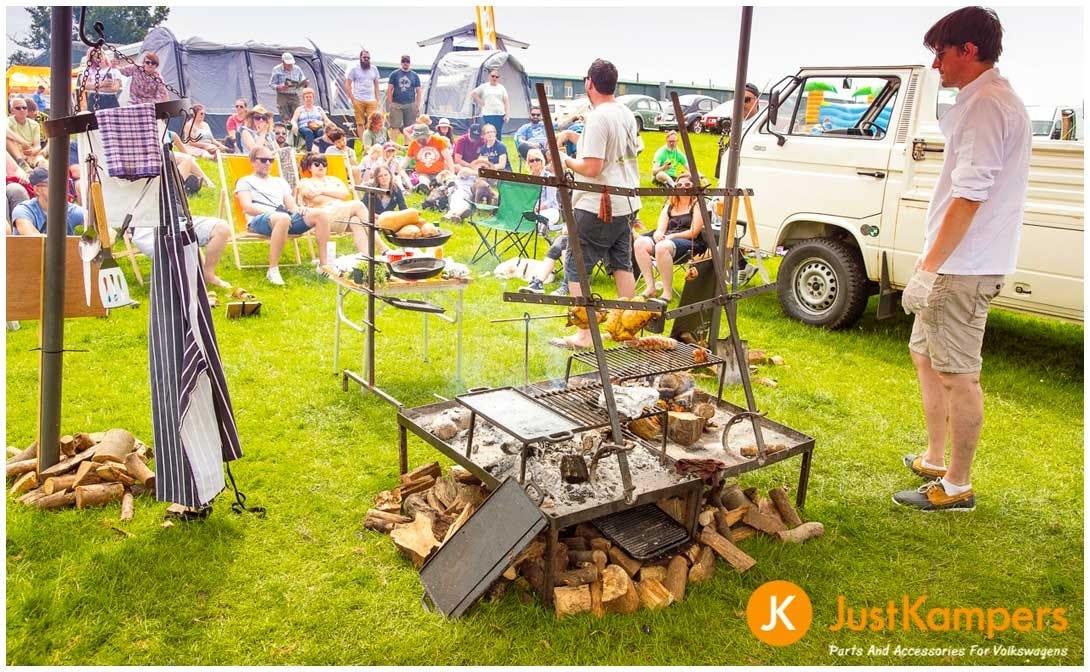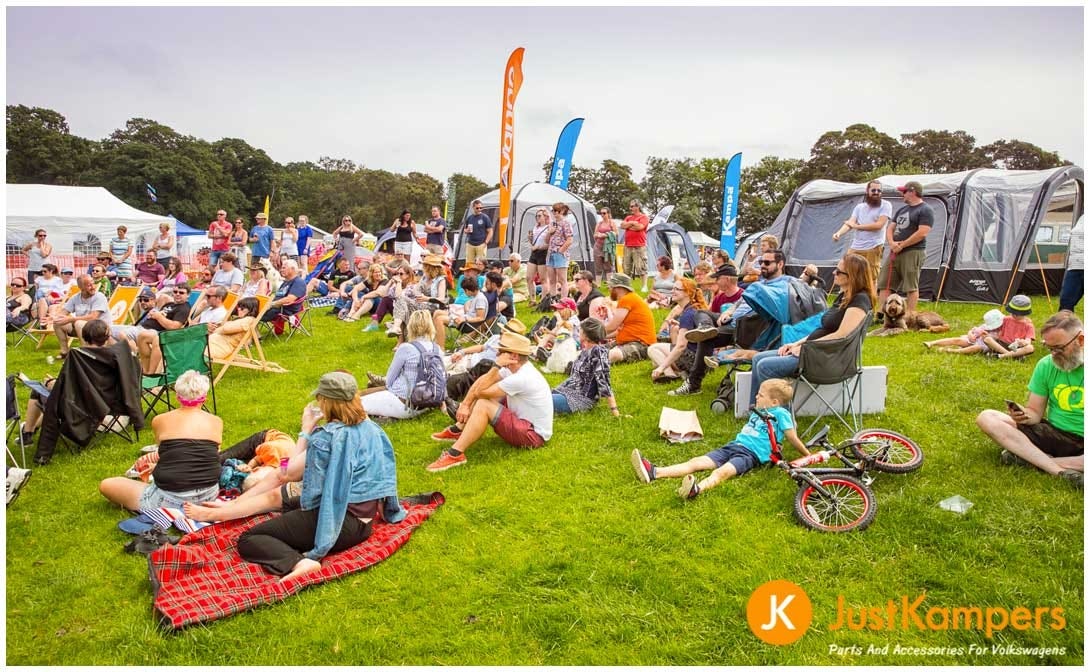 Many took time to take in the enormous camping display featured this year and to grab a bargain. Our friends at Kampa provided the opportunity for one lucky father and son duo to win themselves an air awning after securing the fastest time to blow up an air awning, just 26 seconds!
Beetlelink was on hand to provide the ever-welcome VW Health Checks and the knowledge they were able to impart was invaluable to many a VW owner over the course of the day.
We are always happy to welcome wonderful traders with some beautiful wares to sell. Many of these are handcrafted and provide the opportunity to purchase items that benefit from being unique are made with great care and dedication. This was true again this year.
The field seemed awash with happy children. Arty Kids Pottery Painting kept many a child (and adult!) happy painting pottery, Kids Bee Happy Champions Sandart were there for those feeling creative with coloured sand and new this year but hopefully set to join us again next year was the super talented Elizabeth of Sparkleface Facepainting who creates the most amazing face and body art.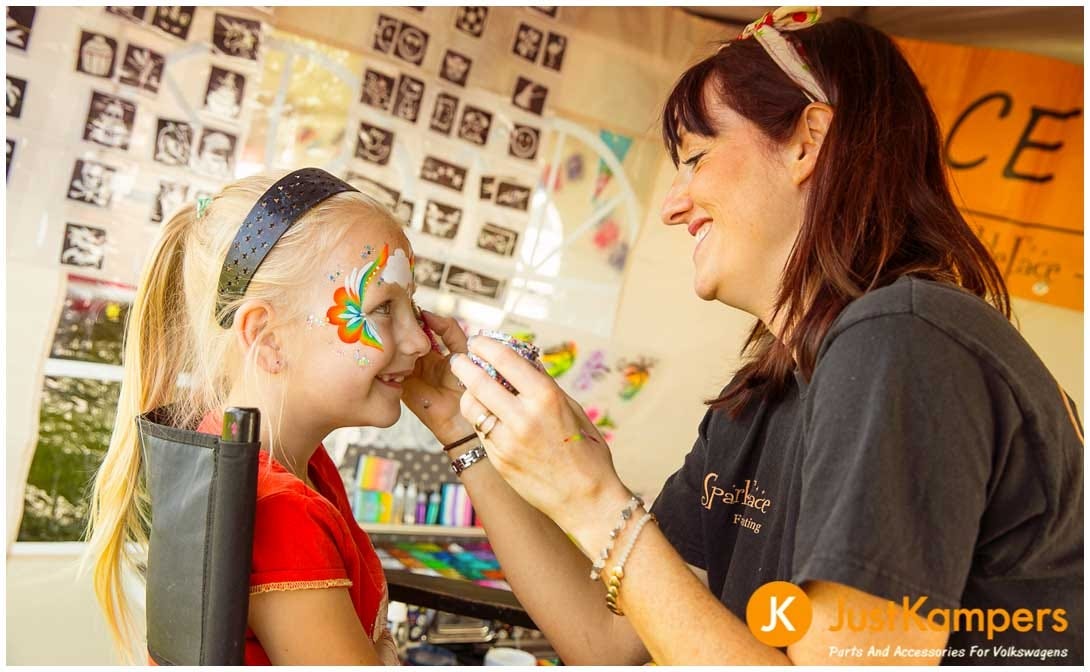 Beyond the delights of daytime fun, Friday night saw those of you who camped enjoying the ultimate sick day with Ferris Bueller, and, Saturday brought us the acoustic feel good vibes from singer/songwriter Tom Dibb(whose new album we would recommend as the ultimate sound of the summer!). The boys from the Vinyl Sessions DJ Farr and DJ Al took us on a journey as they mixed classics old school style followed by more movie gold on the big screen for all to enjoy as Marty and the Doc took us Back to The Future.
We strive each year to provide just enough to keep you entertained but not so much that you are left feeling swamped by the goings on. We will always be about the relaxed friendly VW vibe of old.
We don't seek to be a "show" as such. Rather more a gathering of like-minded people taking time to chill in the delightful Hampshire countryside.
As is common to most people, many of the team here at JK, have been negatively affected by Cancer. The fight against it is hugely important and that is why we continue to support the good work of Cancer Research UK. Each year you can be safe in the knowledge that 100% of the money you give in camping ticket fee's, trader fee's, donations and at this years Silent Auction goes in its entirety to Cancer Research UK. That's why we are enormously proud (of us and you!) to be able to say that this year's event raised the most yet. A total of £11,280.26!
We really couldn't do all this without support from some amazing suppliers too and their generous donations for the silent auction and goodie bags. Special thanks go to both The Mailing People for the show guides and iPrint for the movie/beetle posters.
We hope you enjoyed a fantastically relaxed weekend with us. We certainly did, after all, life is all about seizing the good times!
In the immortal words of Ferris
"Life moves pretty fast. If you don't stop and look around, once in a while, you could miss it."
See you next year!