I know what you are thinking, VW's are from Germany not Italy, so why go to Milan?
Well we'd heard about some great VW's going into the biggest European car auction of a private vehicle collection. It was called the "2000 wheel sale", so you get the idea - there were a few vehicles there, especially when a few hundred only had 2 wheels (there were a lot of bikes and motorbikes).
The auction was at the same venue / weekend as a classic car show, at Rho, just outside Milan. The day began at 4am, so we could get a 'budget' flight at 7am. As we were herded into the plane, we could spot that 90% of the flight were going to the auction, so we started to think the likelihood of a bargain was drifting away.
When we got there the quality and volume of cars, bikes, boats, bob-sleighs and memorabilia like retro signs was almost overwhelming. There were 847 lots, to be sold over 3 days! If you do the maths that's about one lot every 2 minutes!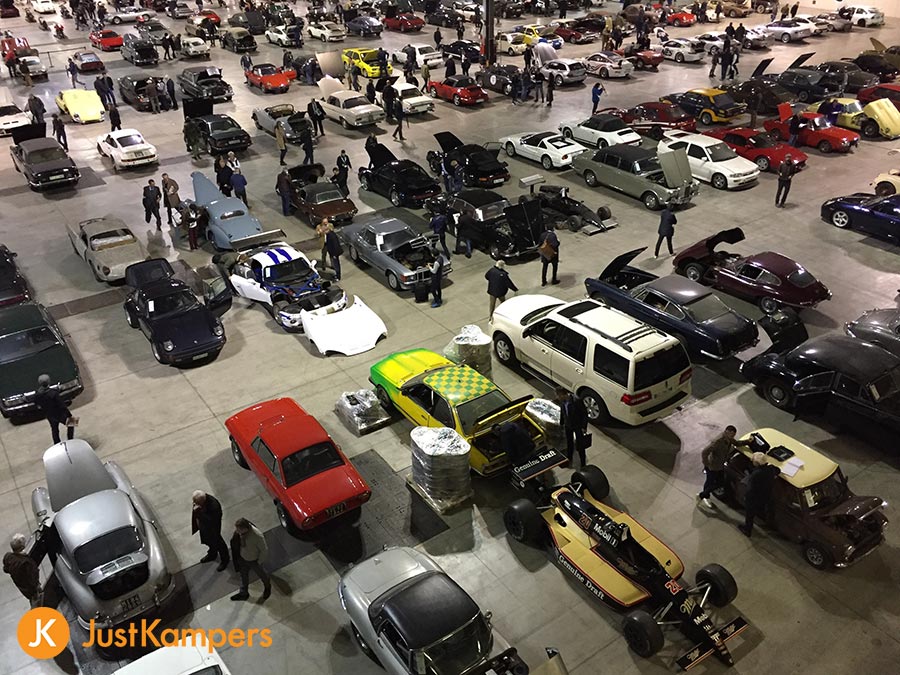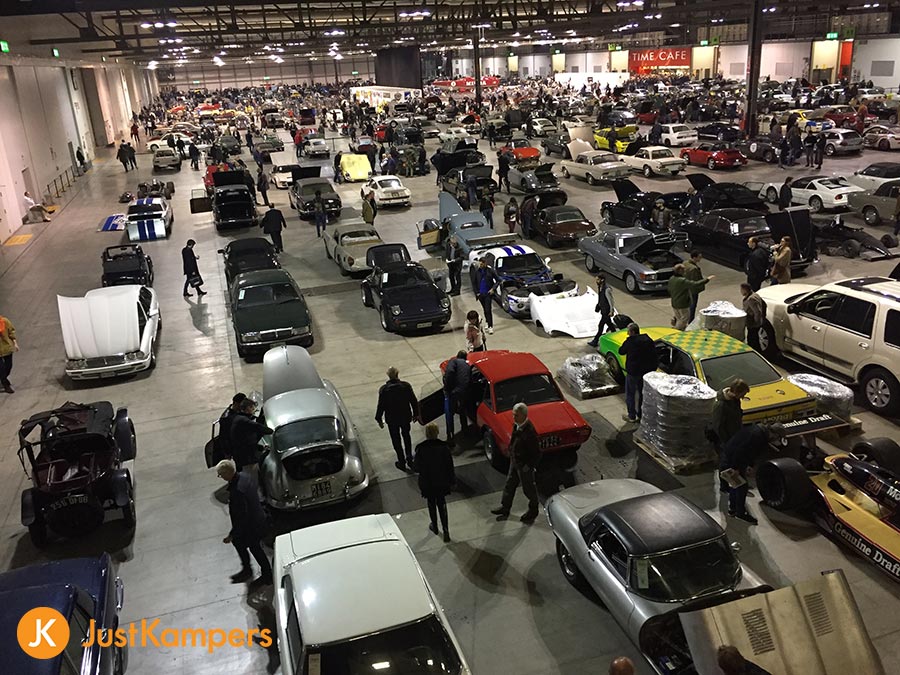 Wow they sold for big money…
Coke sign - no idea if it works, but there's a similar sign is for sale for £10,000 in UK, restored. This one sold for circa £32,900, allowing for commission and VAT etc.
---
We were interested in the Black 1303 cabrio. There were two there (lot 215), which was 'tatty' to be polite and the floor pans were doubling up as fish ponds. This didn't stop it selling about £11,000, though!
The nicer one (lot 223) (picture 6-8) sold for circa £18,300.
The odd thing was, if you walked 300 meters into the car show you could buy the almost identical car for €12,500 (circa £10,800), before haggling!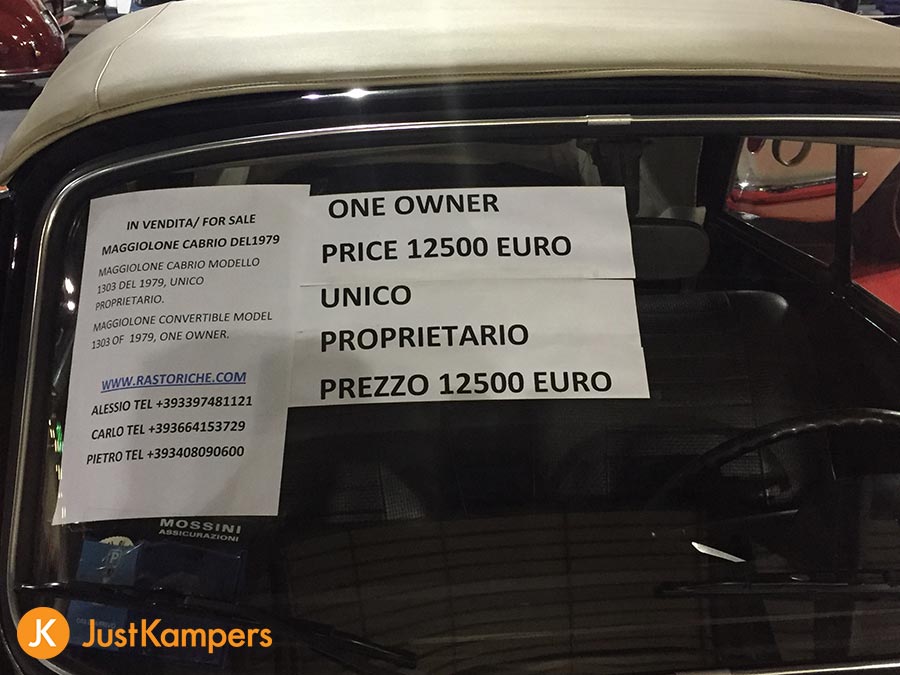 ---
There was an amazing 1957 Beetle Cabrio, (lot 838), but we gave up before it was sold on Sunday.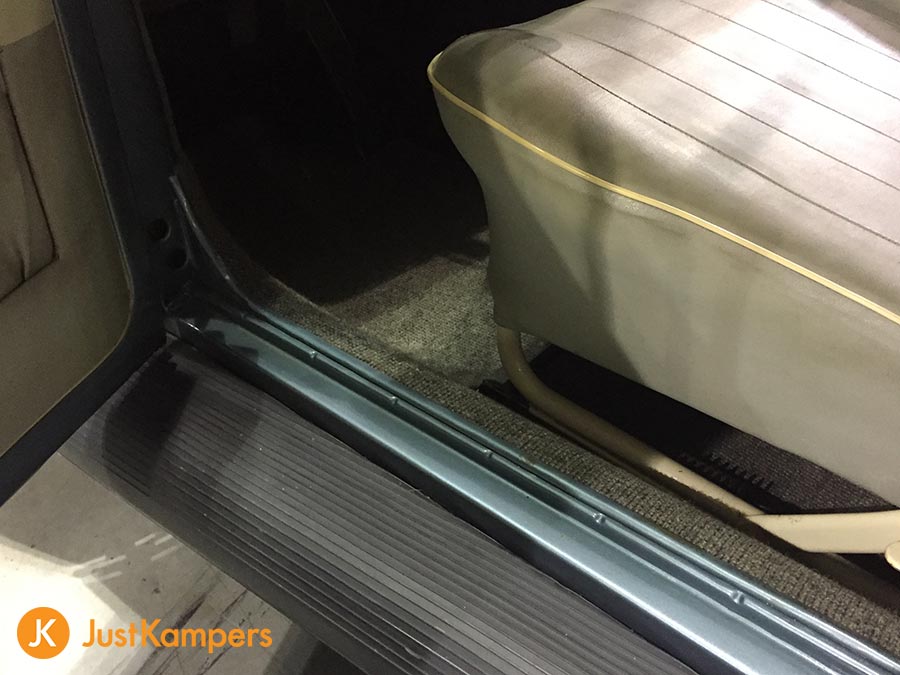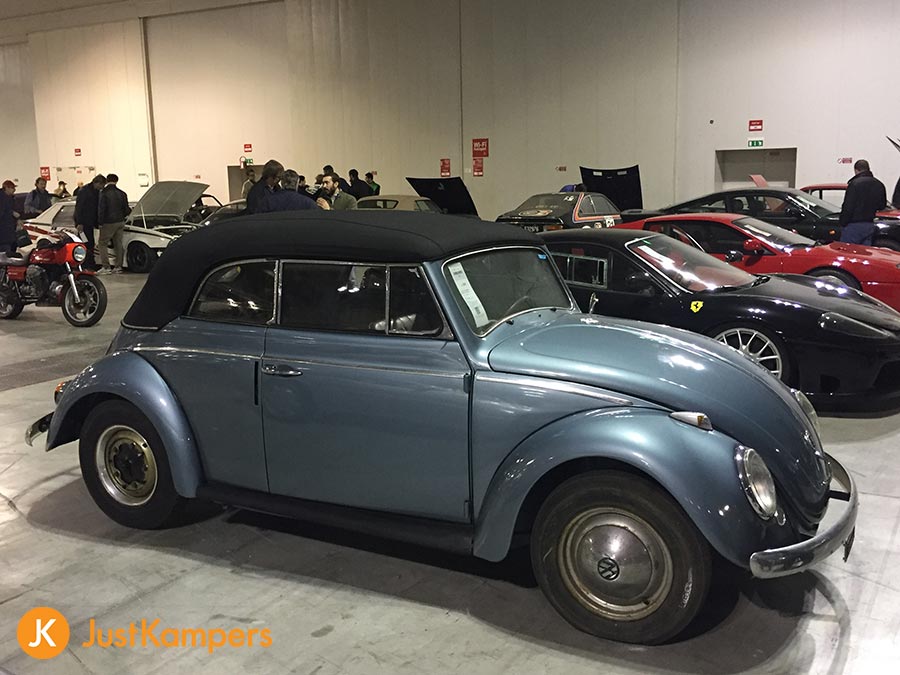 The body was super straight and unwelded. Sadly, it had the wrong doors, later back lights, front wing indicators fitted, and the semaphores were missing. Tt was a great car to finish restoring, but not at the £40,000 it sold for!
---
Lot 927 was a very attractive 1963 Beetle. Again, restored but needed 'bits' doing, but I liked the period correct Italian-only Hella back lights and the really cool cast aluminium number plate holder on the front bumper.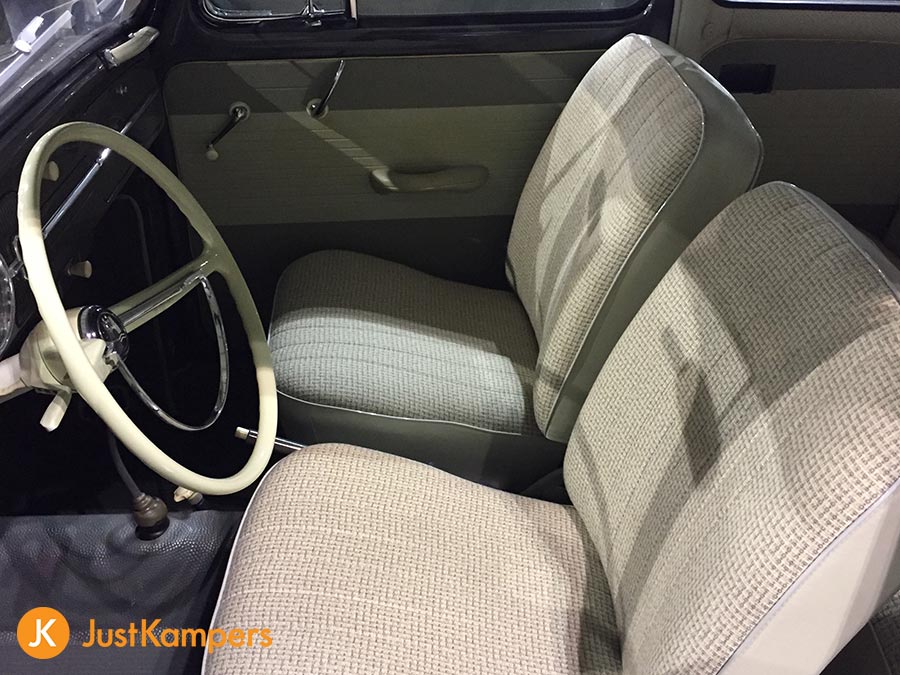 Other things we spotted walking around the auction were:
This was a very nice Porsche 356, but with a terrible paint job - check out the micro blistering all over it!
---
Do not go over the handlebars!
---
Ivan "Mr VW' playing Steve McQueen
---
You think auto dipping headlamps are new, at the auction was a 1950's American car with them fitted as an optional extra!

Other things we spotted walking around the Car show were:
A very clean T25 Westfalia for €18,500
---
Another clean T25, this time as part of a club display.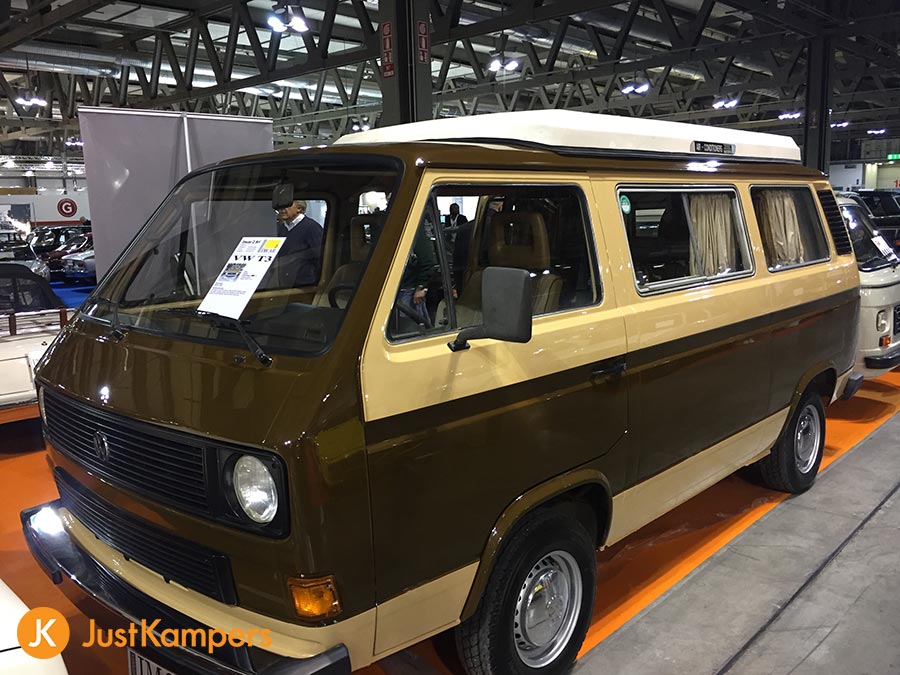 ---
A really cool piece of Art Deco - a car made in Italy in 1938, a Fiat, body by Pininfarina. Just check out the front bumper and headlight, they look more like Art Deco furniture than car parts.
So we went home empty handed, but full of memories to reminisce over in old age of the biggest European car collection being sold. The message I took away from the auction was: there still a huge enthusiasm for classic cars of all makes and models and that prices are still rising!