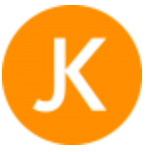 More from this author
JK's New Shop
Just Kampers HQ was a flurry of activity last month as we put the finishing touches to our new shop ready for the new year. It's an exciting development to take us into in 2018 which has been long in the making!
Spread across two floors of our Hampshire HQ, the new shop area showcases some of our best products and some Volkswagen history, so it's well worth a visit.
Downstairs we've got a museum area featuring some of our current classic JK vehicles, which change all the time. You can pick up a coffee from the refreshments area and have a browse around our display; at the moment there's three Beetles on show including Jack the Giant Slayer, our Mille Miglia winning '56 Oval - but who knows what there'll be when you come and visit. There's some really cool cut-away engines and gearboxes on display too which show the inner workings of the lumps that keep our VWs moving.
The new shop upstairs is a big step up from the basic sales counter we had previously. Here you can come in to pick up your order and chat to one of the JK Team about our range, while the large adjoining display area lends us enough space to be able to show off our new camping gear in a mocked-up campsite setting. Awnings can be a big investment so the shop provides an opportunity to see one in action before you commit to buy - right now you'll find a Kampa Travel Pod Air Awning on display as well as a few products from our outdoor cooking range to browse alongside a wide variety of products for those thinking about converting your bus into a camper; fridges, LED lights, kitchenware and the like which can all be tested before buying.
We manufacture a wide range of quality panels here in JK HQ's workshop so it's great to be able to show them off in the shop, as well as the many other camping and automotive accessories and parts exclusive to Just Kampers which we design and manufacture ourselves.
We've even decorated the stairs with plenty of vintage shots from early days of JK, with a fascinating insight into the history of the company since its beginnings back in 1989.
Anyone passing by during business hours, feel free to drop in and visit us at Odiham in Hampshire and check out some of our most recent and bestselling products.