We've got a new arrival here at JK HQ: this amazing original Schnittmodell! It's a cutaway model produced from a purpose-built VW Beetle. It was commissioned by Volkswagen Wolfsburg to be professionally made by Gott & Co GmbH of Kreiensen, Germany. The company was a leading specialist, used by VW to create cutaway displays to demonstrate the normally hidden technical elements of the Beetle.
It's currently on display at our shop / museum here at JK HQ, but we'll also be showing it at the upcoming 2018 VolksWorld Show, so make sure you come along to get a look at a real piece of rare Volkswagen history.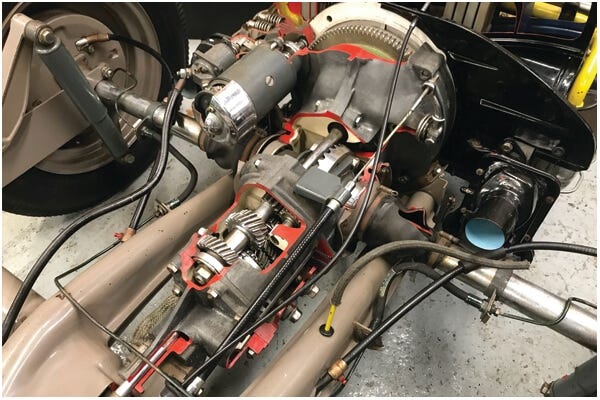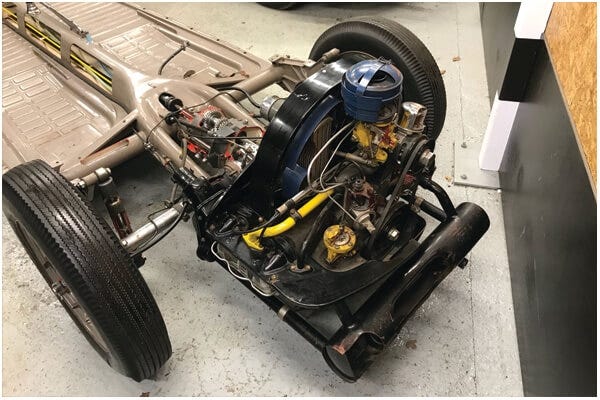 Full cutaway chassis such as this one were made to promote Volkswagen at motor shows, where prospective customers could be made aware of the simplicity and sturdiness of the vehicle.
This chassis is reported to have been on display at the 1955 Frankfurt IIA Motor Show. Volkswagen also had separate cutaway units such as engines, gearboxes and front suspension systems made for events and to be used as tutorial aids for new factory workers at Wolfsburg.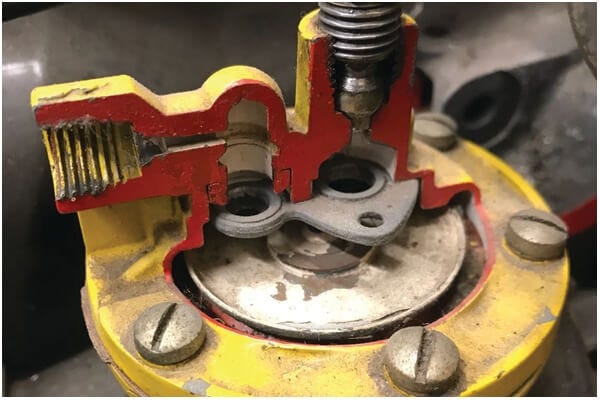 How do we know it's circa 1955?
As this chassis was destined never to be usable other than as an educational tool, it will probably be the only one you will see which has neither an engine or chassis number. The only number is on a plate Gott & Co – this is Number 166.
VW would have had cutaway displays made annually as each new model was different.
This example dates between 1954 and 1955 - amongst many details that help date it, the air filter and top pulley nut changed was reduced in size for 1956, straight gearstick is also a giveaway, as the gearstick is bent after '55.
Amazing Craftsmanship
Although it may not be the first thing to come to mind, the work involved in creating a cutaway like this is astounding. The metal would have been carefully cut from each area by hand, after which the surfaces would have to be filed smooth. To create the chassis you see here would have taken far longer than it would have taken VW to produce a Beetle. Just take a look at the amazing details invested into this display and you should start to appreciate how special it really is…
Sadly, this wasn't the case 60 years ago as once the new model year arrived the majority of Volkswagen Schnittmodells were scrapped. A few were donated to museums such as the on display at the Industriekultur Museum in Nuremberg, Germany. To find one in private hands is virtually unheard of, making this one owned by Mark Reynolds, MD of Just Kampers rare in the extreme.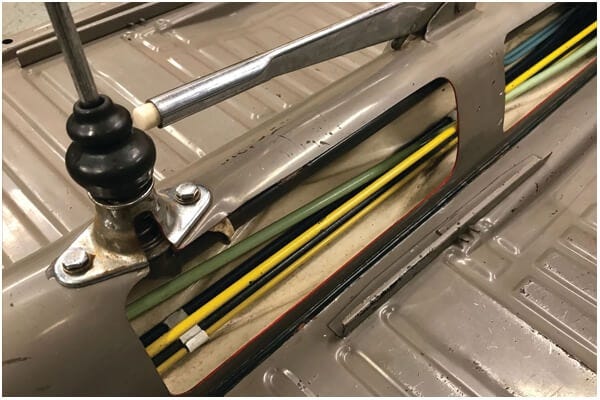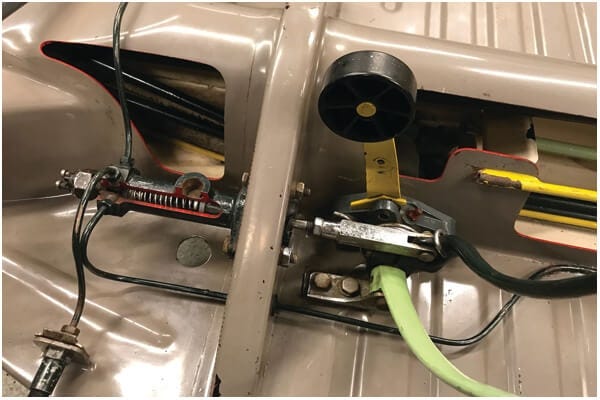 Dealership Displays
Volkswagen was very keen on the idea being employed by dealerships in Germany. A bulletin was sent by Wolfsburg to VW agents on 15th June 1955 promoting the VW-Schnittmodell. The question VW asked was; what does the driver know about the Volkswagen?
This then made it clear the public was more technically aware than ever and wanted to make owners aware of what was under the skin of the VW by demonstrating the technical elements in easy to understand full-size mobile form.