Here's a quick guide on taking care of your awning once you're done camping for the year, to keep it looking fresh and working perfectly for years to come.
We're on a big Make Do & Mend kick here at Just Kampers at the moment, so we're getting together loads of different guides on little things you can do to save money, make things last and tackle projects yourself. Time and money are tight for all of us at the moment, so we're keen to help wherever we can!
If you've just returned from an autumn half-term camping trip, here are some great pointers on how to make sure it isn't musty and mouldy when you unearth it next year.
JK's Guide to End-of-Season Awning Care
Looking after your awning before you put it away for the off-season
Every Awning has its Day:
There's a vast array of awnings available on the market, with different awnings better suited to different environments. An awning that's perfect for the spring and summer months may not perform as well in the colder and wetter months, but year-round awnings are available, and with the right accessories you can make any awning a cosy home-away-from-home.
Camping from November to February may be quite uncommon, but that doesn't mean it's impossible - after all, there's no bad time to go camping! But it will be a difficult and potentially dangerous trip away if you haven't prepared yourself with the correct kit.
If you've made the most of the recent half-term holiday and plan to stow your kit away for the winter, we've got some awning care suggestions that will prepare your awning for months of storage. Let's start with taking care of your fabric.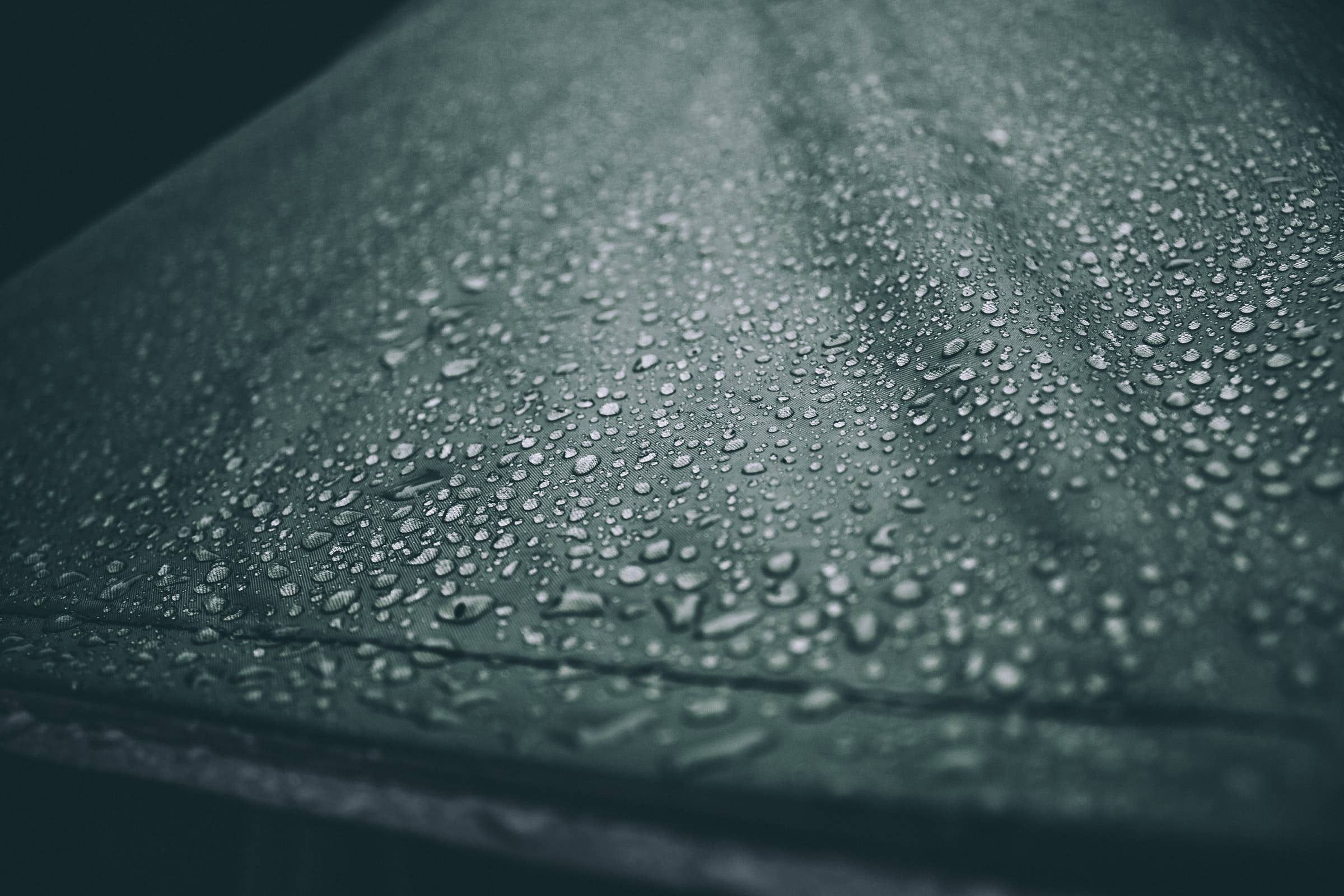 Image credit to Frame Harirak, Unsplash
Caring for Your Awning Material
Awning fabric is a pivotal contributor to the performance of an awning. If the fabric is not properly cared for, then its performance may be affected. There are many high-performance awnings on the market, such as the Kampa Dometic Cross AIR VW Drive-Away model. They're built from highly developed fabrics, which portray an outstanding quality for camping enthusiasts.
Most of these awnings will advertise 'rot-proof' as a selling feature of their fabric. As a statement, this is pretty self-explanatory. But despite this, it doesn't mean you can pack away a damp canvas for months and not expect to find damage the next time you use it.
Before you pack away your beloved camping equipment, make sure it's thoroughly dry and clean. Remove and twigs, foliage, grass and organic deposits to ensure your awning looks the part for next years camping trips! Avoid using high pressured water and aggressive detergents, as these can severely affect the quality of your awning fabric. In some cases, these can remove the protecting UPF and waterproof coatings.
Some awning manufacturers produce dedicated awning cleaners. This is a great option for you if you'd like to clean your awning with confidence.
Photo credit: Nick Proctor from the JK Team, taken at the Just Kampers Open Day 2022
Check Everything Over, and Arrange Repairs or Replacements Straight Away

There's nothing worse than going back to your camping equipment after a long winter, only to find you forgot to replace or fix some important items! Chances are if you're taking a look at your supplies before the signs of early spring, replacing anything will be tricky as most suppliers might not have their stock supply yet.
Get ahead of the game and enjoy the outdoors early, by preparing in advance! If the Spring is welcomed by some unexpected sunshine, you'll have everything you need to get out there before everyone else.
When your camping equipment is re-stocked and ready for use, be sure to keep it all in a cool and dry place. Don't store your supplies anywhere that's at risk of contact with pests or vermin, you don't want to find holes and droppings in your awning!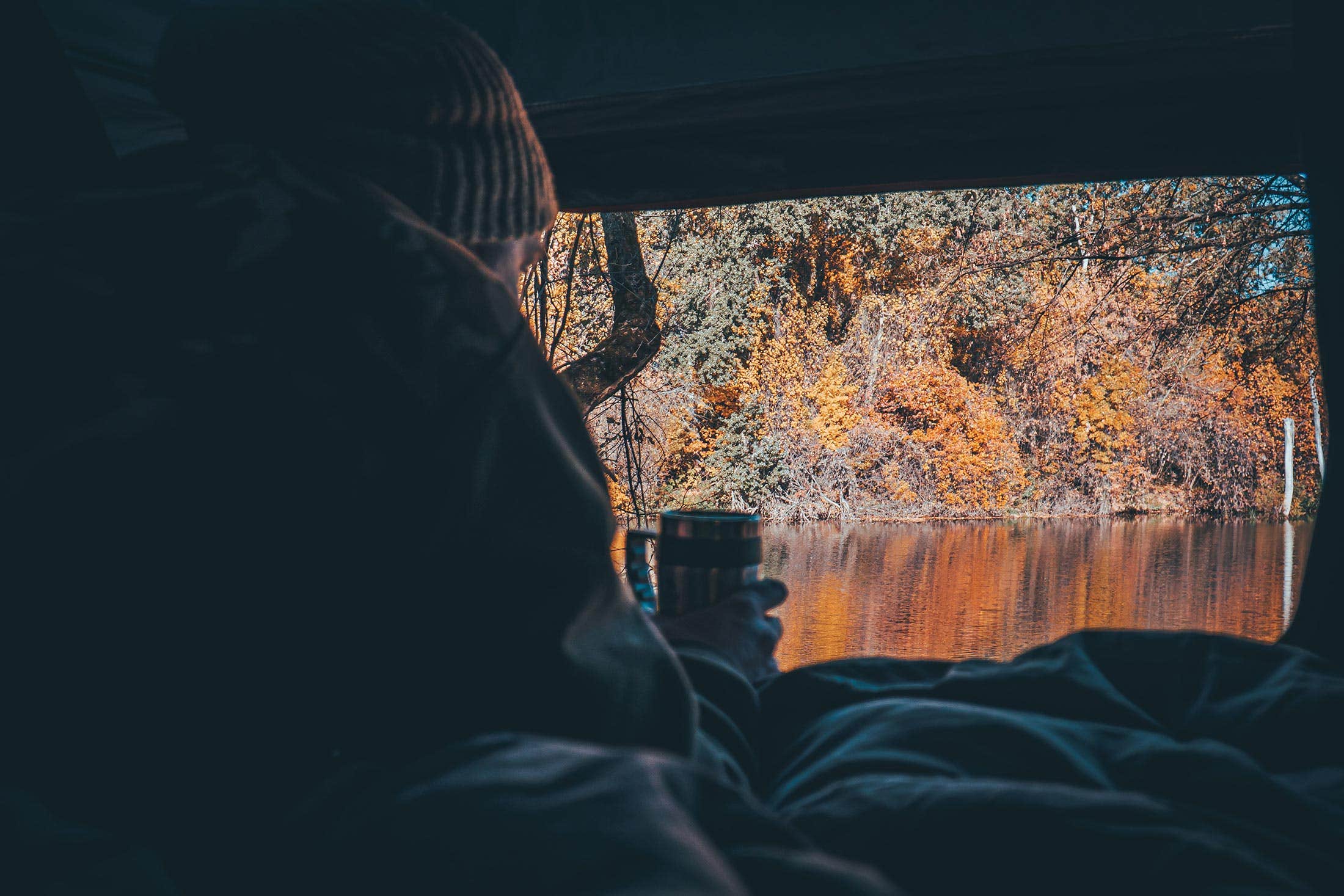 Photo credit: Gabor Kis, via Unsplash
Do a Trial Run Before You Go Away in the Spring
It's good practise to not only take good care of your awning but to ensure the connecting parts are also in tip-top condition. A few weeks before you plan to get back out in your camper, it's worth reflecting on past trips and making improvements to your gear. If you found it a task to lug around your awning, maybe you should think about getting a reinforced carry bag. Fiamma's Mega Bags are a great option for this!
You should also look for an opportunity to test the waterproofing of your awning canvas, and apply things like waterproofing liquid if needed. Any wax-based waterproofing product is perfect for application to weak areas of your groundsheet protector! This is also a great time to check out the quality of your awning fixings. If your awnings rail is a bit tired, it's well worth purchasing some awning rail lubricant!
Be sure to carry out these fast maintenance jobs, to ensure your equipment is well cared for. Regular care and maintenance of this kind will be reflected in the high quality of its performance.
We appreciate your feedback
If you think there are any products we've missed from our catalogue or think we should provide, we'd love to hear your input!
For suggestions, please reach out via: jkworld@justkampers.co.uk
If you have any queries, please contact: sales@justkampers.co.uk
Take care,
The JK Team