We here at JK, know just how difficult and unpredictable the Great British weather can be. To avoid problems in the future, we have put together a guide that will help you drive safely during heavy rain.
Heavy rain is often coupled with other weather conditions, here we will tell you how you can avoid the consequences and prepare for travel if you must.
Driving in heavy rain
Driving isn't encouraged when heavy rain is underway, however sometimes you will have no choice but to continue as you were. Driving in heavy rain can compromise your visibility and can also increase the risk of aquaplaning/ slipping as a consequence of surface water on the road. As this happens, the best thing you can do is to drive slower so that you have more time to react to unexpected events. Slowing your speed also reduces your stopping distance, should you need to perform an emergency stop or brake suddenly.
If the conditions become so poor that you don't feel comfortable driving, then your best option is to pull over safely until the weather calms. If you're on a motorway, pulling onto the hard shoulder isn't the best idea, even when using hazard lights. Other cars may not be able to see you up ahead because of the rain and this could cause problems. If you decide that you want to stop, your best option is to continue at a slow but sensible speed until you reach the next junction. Leave the motorway and navigate yourself to somewhere safe like a car park or residential estate. Here you can pause your journey momentarily and quickly return to the motorway once the conditions have improved.
Image credit to Jakob Rosen, via Unsplash
Severe rain can lead to flooding
As we experience intense rainfall, this can sometimes lead to flooding. As rain falls quickly, this causes flooding in roads, and this can create substantial danger towards those who decide to travel through. In this case, your best option is to find an alternative route; there is no point in risking the safety of yourself or your vehicle by driving through water. In addition, as water levels increase, it becomes incredibly difficult to judge how deep the water is.
As puddles, fords and floods occur not the depth of water becomes difficult to judge and the condition of the road surface is unknown. There could be tree roots, potholes and all sorts that could lead you to a breakdown; avoid the situation and find a different. Preferably find a route that travels across higher ground as this will avoid an encounter with more flooded areas. As you travel, it's a good idea to have a GPS app in use that will help you navigate a different route, should you have to turn around.
These include apps such as Google Maps or Waze, they will also alert you to traffic and potential hazards in the road such as a stopped car as a result of an accident. If the weather has caused a problem for other drivers and this is holding up the traffic, you can avoid the fuss and the apps will alert you of a bypass.
It's also highly recommended that you use your dipped beams when you're driving in heavy rain. This will alert driver in front and behind you of your presence on the road and will allow them to react earlier should they have to break suddenly. No matter what vehicle you are travelling in, it's always better to be safe than sorry, drive with your daylight running lights at the very least, preferably dipped beams and you'll increase the safety of yourself and others around you.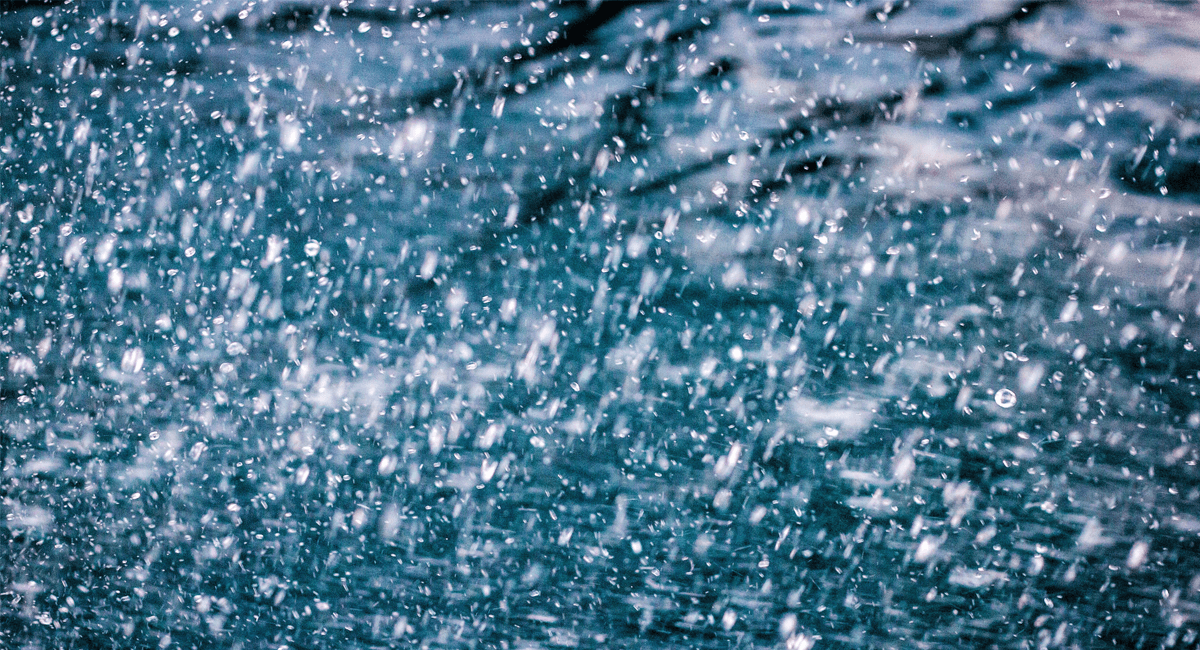 Image credit toRuslan ZH, via Unsplash
Preparation
It's common knowledge that we experience heaviest and most constant rainfall during the British springtime – April showers. However as rain is very common in the UK, it's best to be prepared all year round. You can keep an eye on the weather forecast ahead and prepare by visiting the Met Office website for updates. Visit the Met Office website via this link. Use this website to check the weather forecast before you set off, to check for any potential interruptions to your journey.
Prepare your classic:
It's good practise to keep spare headlamp bulbs stowed away somewhere safe, should you experience one blow on your journey, and you need one. It's better to be safe than sorry, and older headlamps tend to be a little weaker at lighting up the road ahead, so you'll be sure to want both lamps operational. Keep bulbs and a little toolbox handy so that you can change the bulb on the go, should you need to.
Classic cars are often fitted with smaller tyres. As your classic will usually be used less than your daily car, it's easy to assume that your tyres will last much longer, but they can still crack and perish in storage. Be sure to check your tyres prior to long trips in your vehicle, to ensure they will be up to the job. It's also worth checking the tread on your tyres, you want as much tread as possible when travelling in the wet in case you happen to aquaplane. Should your car be equipped with a spare wheel, you should also check the condition of the tyre on that. If this isn't used for a few years, the rubber can sometimes perish and it will need replacing when this happens, so be sure to check the wheel and tyre is usable should you experience a puncture and must use your spare.
Lastly, classic cars are often not fitted with ABS. Because of this, it's important to check the status of your brakes. Should your classic use disks or drums, it's good practice to keep parts well maintained. Rust and other things can lead to your brakes not performing well and without ABS, you will need your brakes to be in proper working order to avoid a crash or potential hazard in rain. It goes without saying that you should always travel slower and leave a large gap between you and the car in front to avoid problems when travelling in rain. Travel safely and you will keep yourself and others safe on the roads.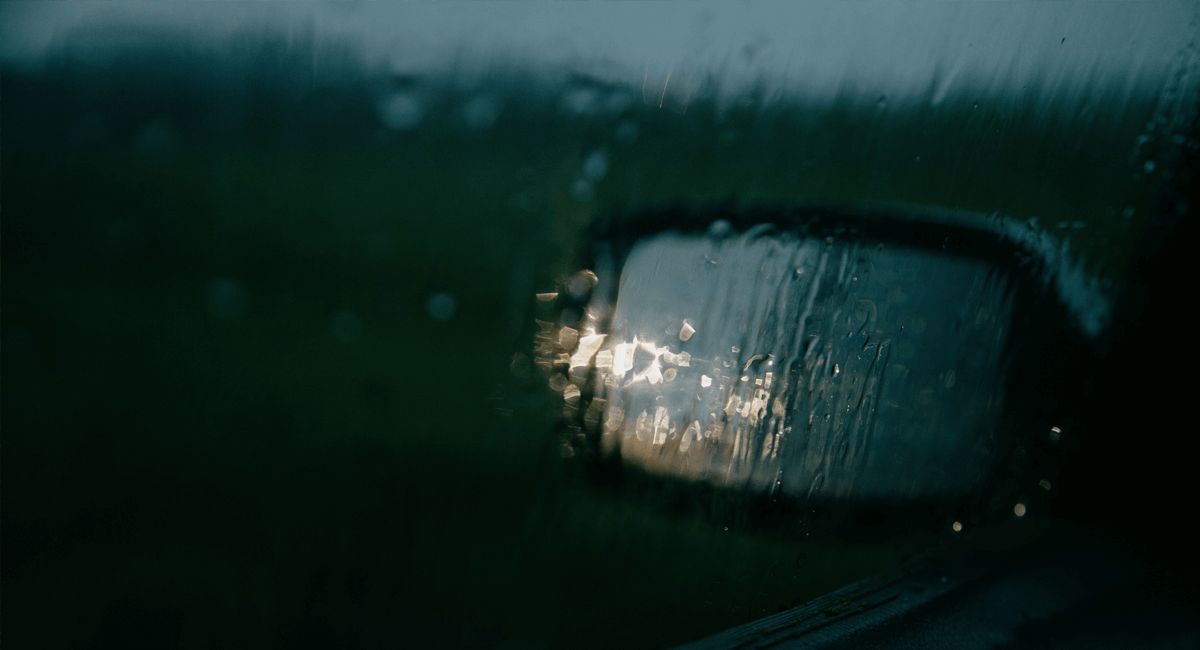 Image credit to Sinitta Leunen, via Unsplash
Prepare your modern vehicle:
As it goes, modern vehicles tend to be more well equipped for travelling in heavy rain. They are fitted with ABS, have better headlights, have heated seats to keep you warm, automatic wipers and have thicker wheels and tyres for more grip on the roadsThe best thing you can do to ensure that your vehicle keeps up with the weather is to be sensible, and perform mostly the same checks that you would on your classic. If you know you will experience heavy rain on route, check your bulbs before setting off. You should regularly maintain your vehicle and replenish parts as they begin to wear, for example tyres and windscreen wipers.
If your vehicle struggles with removing the water from the windscreen as heavy rain falls, it may be worth investing in some Rain-ex or similar products. This will cover your glass in a layer of hydrophobic film and repel rainwater as it falls. In heavy rain you will still require the use of your wipers, but it will help your visibility substantially.
Most modern vehicles are also fitted with ventilation systems to help prevent condensation build up on your windscreen. For this to be helpful on the go, it's important that you know how to use it when you need it and ensure that the system is in working order. If your heating/AC isn't working, this can prevent your ability to see through the windscreen and will create potential hazards.
Just Kampers Insurance
If you cover your vehicles with Just Kampers Insurance, modern or classic, then we've got you covered. If the weather gets the better of your situation and you end up stuck, then JK Insurance can help you out!
JK Insurance customers get UK and European roadside assistance and home-start cover from just £42.00 for cars, £47.00 for vans, and £90.00 for campervans annually. Which means that we can rescue you rain or shine, if you break down and need a helping hand.
For more information on Just Kampers Insurance, please visit our website via this link.