This weekend Mark Reynolds, who founded Just Kampers back in 1989, took his newly-restored Dannenhauer & Stauss to the Goodwood Road Racing Club (GRRC) Open Day at Goodwood House, as one of 40 cars hand-picked to attend.
The event was awash with incredible vehicles, but Mark and his wife Kerry spent a lot of their time answering questions about the D&S which attracted a huge amount of attention.
Unlike when it enjoyed a trip over to Germany for the Hessisch Oldendorf show, which was full of classic VWs and their fans, fewer people knew about the D&S at the GRRC Open Day, and Mark got to explain the history of Dannenhauer & Stauss, this D&S, and his experience undertaking the massive restoration project.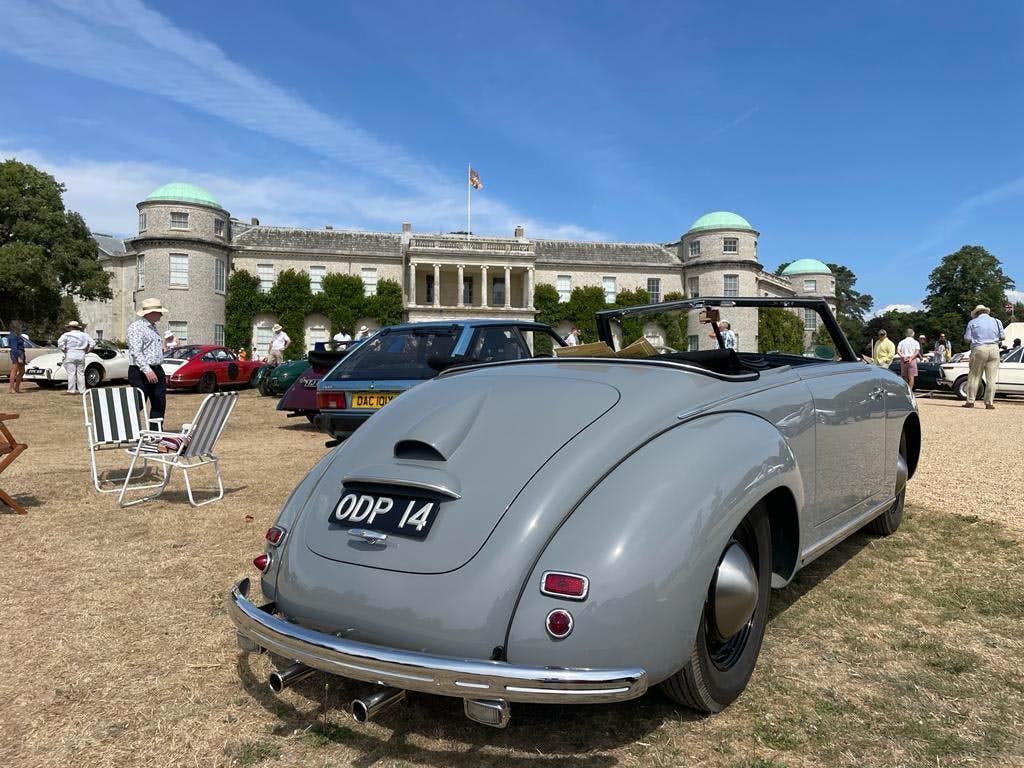 The D&S at the GRRC Open Day:
All of the vehicles at the Goodwood Open Day belonged to Members, and were all given a QR code which allowed people to vote for their favourite car at the event.
There were loads of stunning vehicles at the Open Day, all laid out on the lawns of Goodwood House. When the final votes were counted, Mark's D&S was the winner!
It's a real honour to have been given the people's vote at an event as prestigeous at the Goodwood Open Day, especially when the votes came in from other car enthusiasts who had so many other cars to pick from.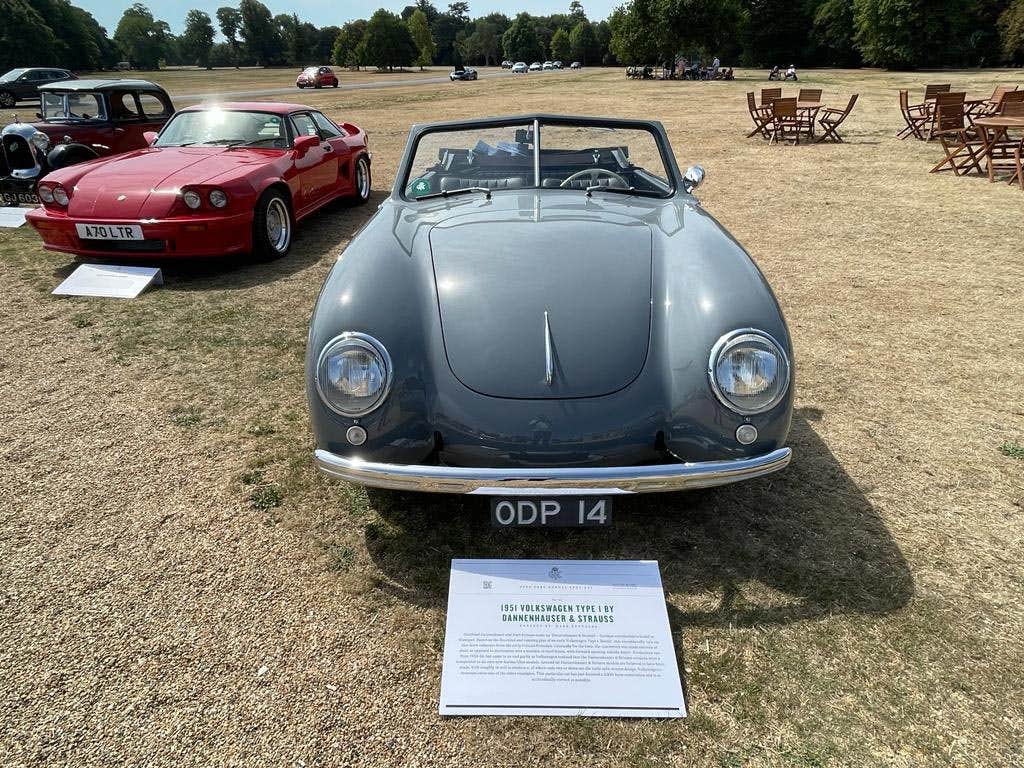 We've spoken about it a fair few times, but if you don't know anything about the JK D&S, here's a quick rundown:
About Just Kampers' Dannanhaier & Stauss:
The D&S is a coachbuilt classic, based on the VW Beetle. Handmade by Gottfried Dannenhauer and his son in law Kurt Stauss in their workshop in Germany, it's created with a steel body over the floorpans and running gear of a Beetle, which is part of what hooked us in.
Our D&S was built in 1951, but it remains a bit of a mystery until around about 1979, when Rudolf Ettel from Austria bought it, in poor condition. Ettel completed a full restoration of the car, and drove it a lot, including to shows and rallies, finishing second in class at the Italian Targa Florio in 1989.
Mark picked up the JK D&S when he was looking for a cool way to celebrate 30 years of Just Kampers, and drove it around for a while before starting what was meant to be a quick fix up. In a relatively short time, the restoration went from a functional tidy up, into a body-off, total nut and bolt restoration.
Some 3,000 hours later we are delighted to say it's ready to start a new life, where it will be used and enjoyed when the JK Team take it to various shows and events around the UK and into Europe!
Check out more information about Dannenhaur & Stauss here, and click here to learn more on JK's D&S.
Here's some more photos of the JK D&S at the Goodwood GRRC Open Day: