As we move into summer, we get out and about in our buses more frequently. So it's good to have a handy checklist, to ensure you've got everything before you set off on your next adventure!
We've put together a camping checklist for you, that covers everything from camping essentials to those important pre-flight checks. It's worth reading through this list a few weeks prior to your next adventure, so you have plenty of time to make any last-minute purchases.
Download the PDF version of our checklist here, and tick items off as you go!
Image credit to Hidde Schlam, via Unsplash.
Let's start with vehicle checks
Oil: Check the engine oil level before setting off on big adventures, low oil can suggest a leak, or that your engine is burning oil, which is a bigger problem. Low oil will also require topping up before setting off to keep your engine well lubricated and healthy. If oil is dangerously low, investigate before committing to your road trip.
Fuel: It may sound obvious but check your fuel level, especially if your gauge isn't super accurate. If it's low, schedule in a stop at the fuel station to avoid any vehicle recovery calls!
Coolant: If you're in a modern VW, check your engine coolant level. Coolant is integral to preventing your engine from overheating. If your engine runs on low coolant you run the risk of causing permanent engine damage, especially during the summer months.
Lights: Keep yourself, your passengers, and other road users safe by double-checking your lights. Check your headlamps, fog lamps, taillights and signals. If any are out, it can cause confusion on the road and may potentially lead to an accident. Weather is never guaranteed, so prepare for things like traveling in fog, mist, heavy rain and dark conditions.
Wipers: Are your wipers working well? Maybe you could do with some better wiper blades? Quickly check the motor and blades are working well, to avoid getting caught out in a heavy shower on the motorway.
Extinguisher: No one likes the possibility of a vehicle fire, but it's good to prepare just in case. We sell standard extinguishers and our own range of automatic engine bay fire suppression systems.
Seatbelts: We all know how important seatbelts are! Be sure to double-check there are enough belts for all passengers to be safely seated on route and ensure they're all working efficiently, they should lock if pulled sharply and should be free of fraying and damage to the webbing.
Mirrors: Are your mirrors aligned correctly? Check they're all in a good position for you before you depart; there's nothing worse than realising you've no visibility as you attempt to navigate a roundabout.
Batteries: It's good to check that your vehicle battery is in good health before you depart and the same goes for your leisure battery. If you've recently enhanced your interior setup with any new appliances, it's important to check your leisure battery will hold enough energy to power your new appliances!
Brakes: If your vehicle has been sitting for a while and doesn't get used through the winter months, it's important to test drive before you depart on a big trip, if you have any doubts, please get them checked over by a mechanic.
Tyres: Are your tyres as good as you think they are? It's a good idea to check them for damage and tread depth before you go on a road trip. The legal minimum for tread depth is 1.6mm but we'd recommend 2.5-3mm, tyres are the only thing keeping your camper in contact with the road so please don't cut corners(!). It is also common for older tyres to slowly crack or perish, especially if they've sat for a while, oh and don't forget your spare, make sure it's legal and importantly holding air! Finally, please check your tyre pressures before setting off.
Towbar: Check to make sure it's fitted securely and there's no corrosion around the mounting points. Connect whatever it is you are towing and run through all the lights to make sure they're working as expected. And please check your camper can legally tow the weight you require, not only could you find yourself on the wrong side of the law, towing something too heavy for the tow vehicle is incredibly dangerous.
Additional extras: This covers all those simple bits and bobs that everyone always thinks "Why didn't I pack that!", but we always forget. Well, thanks to this handy checklist, you won't anymore! So don't forget your:
Spare fuses,
Spare cables,
Spare bulbs,
Small toolbox,
Jack,
Owners manual.
Your awning
Please note: When it comes to complicated products like awnings, carry out quality checks at least a few weeks, before your next big get-away.
If you find a rip in your canvas or a snapped pole, checking in advance will give you time to report a problem and hopefully fix it before the holiday. Checking in advance gives us time to file warranty claims or find you a replacement awning to the quality you'd like.
Image credit to Alan Billyeald, via Unsplash.
Please use the list below as a guide for your awning's quality checks.
Canvas quality check: Check for rips or tears which might have occurred due to rushed put-away or adverse weather conditions.
Pole quality check: Poles can lose their flexibility over time and can potentially snap…or go missing! Whatever the issue is, it's good practice to check your awning poles are ready to go. If you've got an air awning, now is the time to check them.
Guy line quality check: Over time your guy lines can become frail, twisted, brittle, and knotted past the point of return. If this is a problem for you, get in touch and we can get some new ones to you before you set off. Not only do they help to keep your awning stand upright but you'll need them if the weather turns.
Tent peg quality check: Not all tent pegs will be right for your pitch! Double-check the pitching surface in advance to you can prepare with the right pegs. Don't forget to make sure that you have enough as well, as pegs often go missing.
Awning footprint quality check: Are there any rips, or holes? Do you have a proper footprint made for your awning? Maybe now is the time to replace it, or equip your awning with the correct footprint for the job.
Inner tent quality check: Do you have your inner tent ready for your awning? Have you checked it for potential rips and holes and made sure the zips are working effectively? You can go without one, but if you want to use your awning for extra sleeping space, an inner tent will provide you with additional privacy, a darker sleeping apace, and a warmer sleeping area.
Mallet: Some pitches will be harder than others and you'll be grateful for the help of a mallet to secure your awning pegs.
Assembly instructions: Even if you've used your awning many times before, it's good practice to keep your leaflet handy. Your instruction manual will hold important info like air pressure specs for inflatables and useful tips. All of this can be found online, but it's better to have a paper copy to hand, especially when the data signal can be a little weak in rural areas.
Attachment kit: It's worth double-checking you have everything ready to go, it's easy to misplace these bits and bobs.
Air pump: Check that your pump is working well, especially if it uses an electric motor.
Awning repair kit: Prepare yourself with a stow-away repair kit. This will have you covered in the unlikely event that your awning becomes punctured or ripped, while on your travels.
Image credit to Lucian Alexe, via Unsplash.
Image credit to Tobias Weinhold, via Unsplash.
Additional bits you may want in your awning:
This covers things like furniture and additional extras like storage pockets.
You may want to consider packing:
Table and chairs,
Interior furniture,
Wardrobe unit,
Curtains,
Kitchen unit.
Image credit to Ethan Wilkinson, via Unsplash.
Things to keep with you
Travel documents: This includes things like your passport, EHIC card, travel tickets and other documentation if you're travelling abroad.
Insurance details: You might need a green card if you're driving your vehicle in a different country, you can get one by contacting your insurer. Follow this link to the government website for further info on what you might need before you travel.
Driving licence: You'll want to keep your UK driving licence on you when driving outside the UK, you may require an international driving permit (IDP). Do you need one for where you're going? Follow the link for advice from the government website.
Spare Keys: Good to have, just in case. If your group separates during the day, it's good for everyone to have access to the vehicle.
Maps: Google Maps and Waze might not be useful if you don't have mobile data. Carry a map on you, just in case you need it!
Location address: Before you set off, double-check the location address and have it written down for reference later.
Location phone number: Have a contact number ready to go, should you need to phone the campsite in an emergency.
Breakdown cover details: Make sure you're covered wherever you go! Record a contact number so that you can get hold of them quickly if you need them! Some companies will supply you with a cover card, keep this in your wallet.
Sound sleeping
Bed: Have you got your bed ready to go? If inflatable, have you got a pump ready? Double check your bed for potential rips and splits.
Sleeping bags: Have you got a sleeping bag ready for the big trip? If you're not sure your current sleeping bags are suitable for your trip, there's a wealth of info about togs and material in our buyers guide to sleeping bags blog. Click here to find it on our website.
Pillows: Often overlooked but a comfort essential!
Thermomats: Sleeping in your vehicle might be more comfortable if you have thermomats to block sun from entering through the cab and help insulate. Too warm or cold outside? You'll feel just right in your van. We've got loads of different Thermomats for different vehicles, take a look on our website.
Mattress topper, bedsheet or blanket: Bring something to cover the surface of your bed! A mattress topper will help keep you cool and prevent you from sticking to bed, if it gets a bit warm in the summer.
Image credit to Manuel Meuriss, via Unsplash.
Cooking
Pots and pans: Everyday essentials which make camping cooking much easier. If storage is a concern, get yourself a stacking set.
Gas stoves: Have you got yourselves a portable gas stove for those fast-paced mornings? Whip up an omelette in record time! Shop our variety of gas stoves here.
BBQ: Don't forget your BBQ, arguably one of the most important cooking receptacles on a camping holiday.
Kettle: If you don't have the luxury of an electric hook up at your pitch, get yourself a simple stove top kettle.
Gas: Please don't forget the gas…all the above would be useless without the gas!
Cooking utensils: Have you got all your BBQ tools?
This includes things like your:
Skewers,
Metal tongs,
Spatula,
Corn cob forks,
Knives,
Scissors,
Vegetable peeler,
Bottle opener,
Corkscrew,
Can opener,
Strainer.
Image credit to Ali Elliot, via Unsplash.
Tableware: What about your crockery? This includes things like:
Plates and bowls,
Shatterproof cups,
Mugs,
Knives, forks and spoons.
Seasoning and oils: How will you enjoy your cooking? This includes:
Salt and pepper,
Spices, dry rub seasonings or all-purpose seasoning,
Butter and oil,
Sugar (and sweeteners for those who can't eat sugar).
Cleaning bits and bobs
We've got plenty of easy to store cleaning equipment that will make your washing up process a breeze!
Examples of this include our collapsible washing up bowls, which you can take a look at on our website via this link.
Don't forget your camping cleaning equipment essentials like:
Washing up gloves,
Antibacterial surface wipes or anti-bacterial spray,
Kitchen roll, (handy tip, hang your kitchen roll out of the way on a bungee cord for easy access)
Washing up bowl, washing up liquid and scouring pads/sponge,
Dustpan and brush or broom,
Dustbin and bin liners,
Dare we say it – a handheld vacuum if you really want to glamp it up!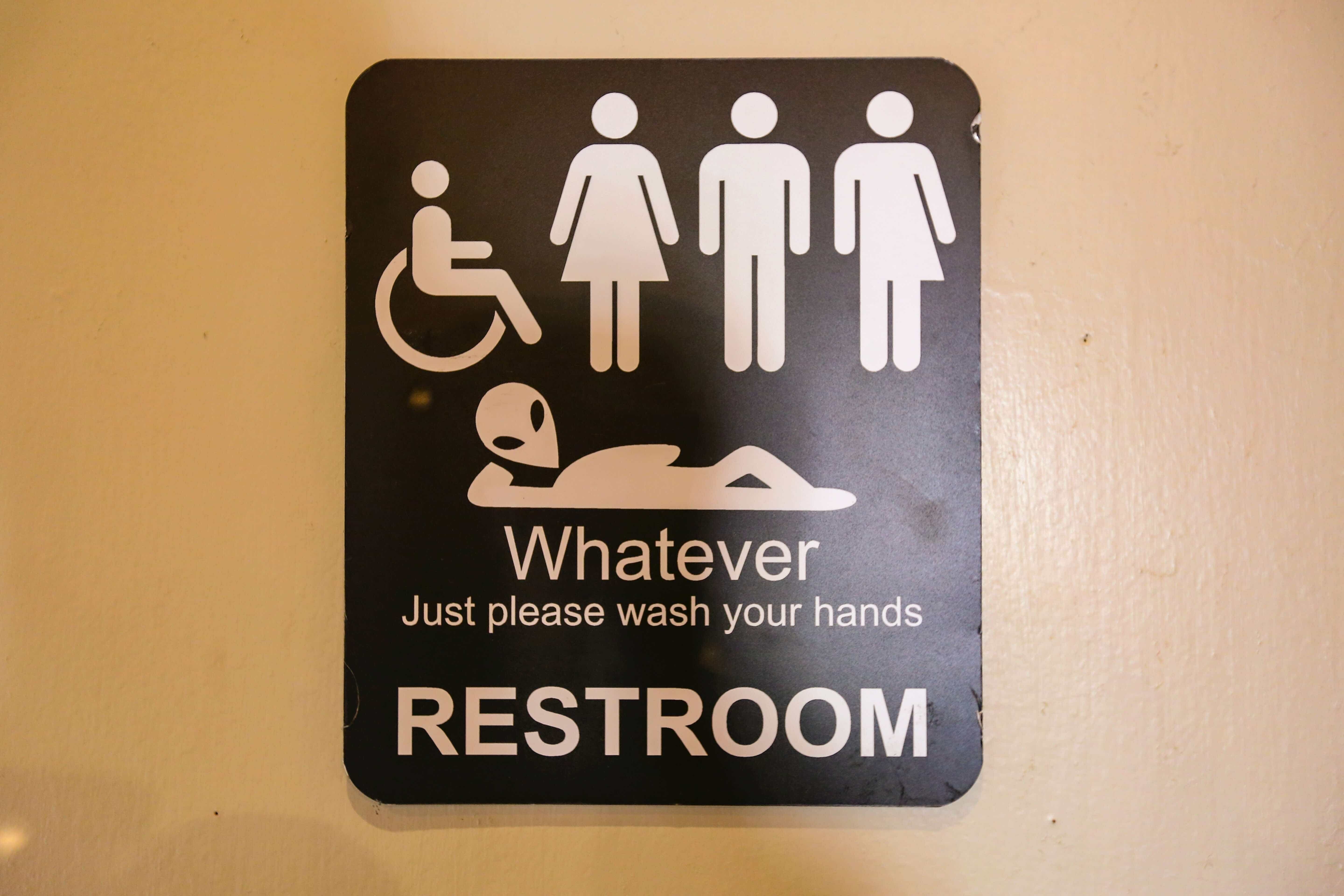 Image credit to Mick Haupt, via Unsplash.
Toiletries
You'll need varying preparation, depending on your camping situation. If you're visiting a campsite, they should have facilities for you to use. If you don't, you'll need to prepare yourself with things like a shower tent, portable toilet, or solar shower. If this applies to you, and you haven't yet prepared, look on our website at our camping bathroom accessories.
Here's the essentials, every family toiletry bag should have just in case:
Shower gel,
Shampoo,
Loofah, sponge or exfoliator,
Razor (optional),
Toothpaste and toothbrush,
Loo roll,
Wet wipes or hand wipes,
Hand sanitizer,
Sun cream, preferably factor 50+,
Moisturiser,
Sanitary products – Nappies, tampons, pads, etc.
Basic first aid kit.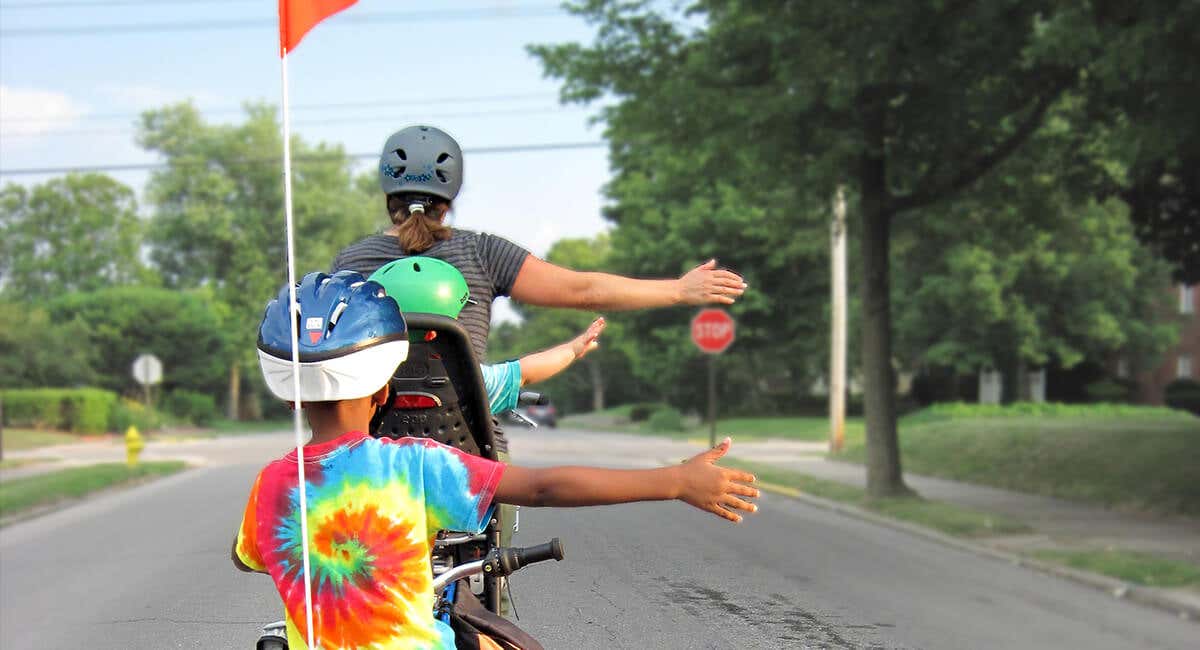 Image credit to Mark Stosberg, via Unsplash.
Playtime!
That's all the boring stuff out the way, don't forget to pack all the bits that make your camping trip one to remember.
Bikes: If you plan on bringing bikes, consider the following things:
Is your bike rack properly fitted?
Are your bikes secure?
Do you need a bike rack cover?
Puncture repair kit handy?
Batteries/charging lead for cycle lights?
Don't forget a tyre pump!
You'll want a rear reflector for your rack,
Lastly, make sure you pack your helmets.
Books: Enjoy some relaxing afternoons in the sun, nothing better than sitting back with a quality book. Bring a couple for the kids too.
Magazines: Those crosswords won't do themselves.
Technology: Don't forget your electricals and chargers like:
Mobile phones and chargers,
Tablets and chargers,
Laptop and charger,
A charging bank.
If you don't have the luxury of a leisure battery or electric hook up at your pitch, have you heard about our new JK Solar Charging Screen?
This comfortably sits on or within the windscreen of your parked vehicle and converts the sun's energy into power for your electrical items, without the requirement for permanent fixing to a roof.
Simply fold up and stow away for when it's needed!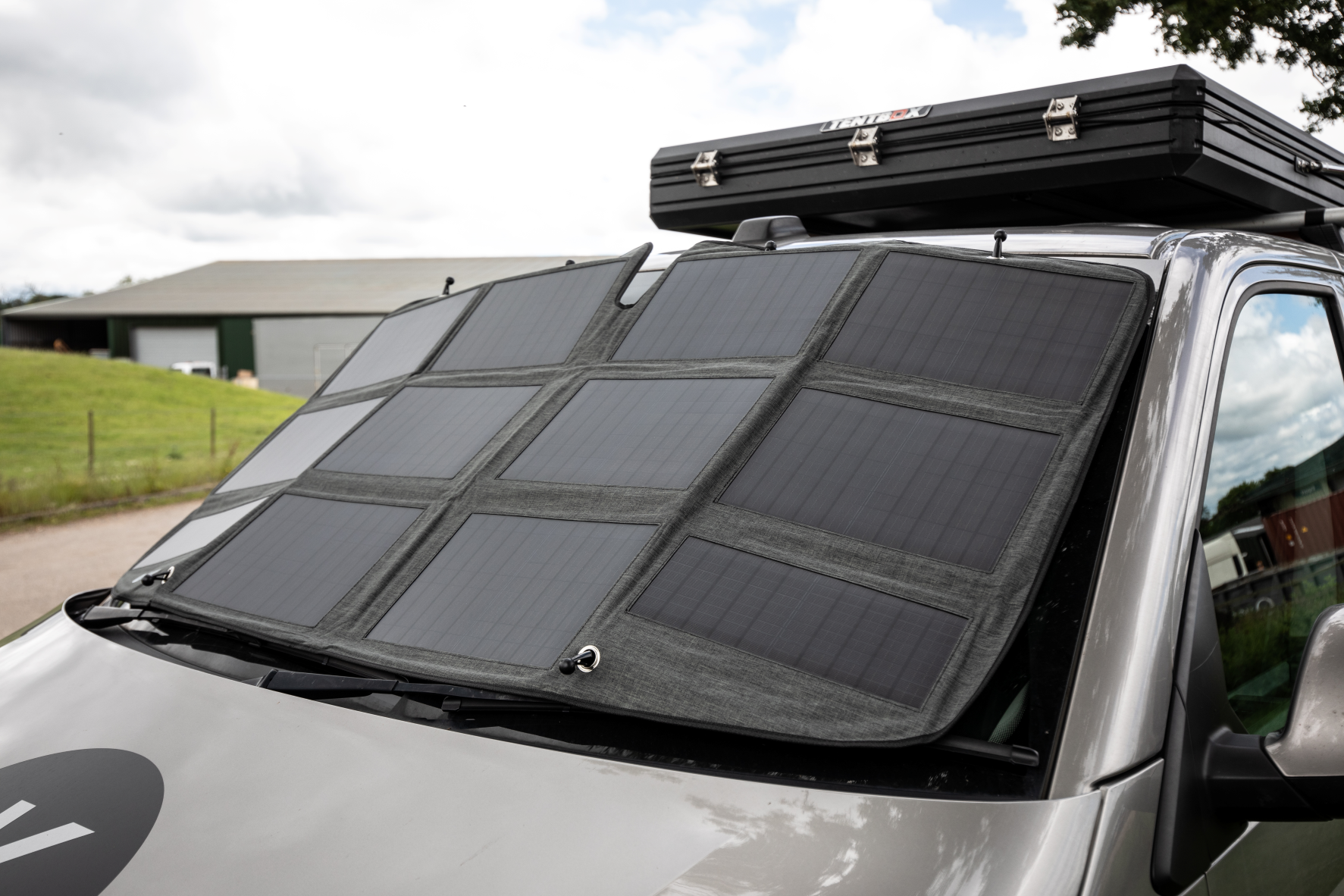 Hopefully this checklist has helped you prepare for the next big camping trip!
You can save a PDF of the checklist here, and tick items off as you move through!
If despite your preparation, you discover something wasn't packed, you needn't worry. You can chat with our sales team through our website and if we have what you need in stock, we'll send it straight to your campsite.
Safe travels on your next adventure!
JK Team.
Image credit to Sorin Dandu, via Unsplash.