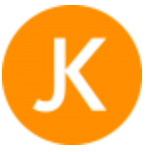 More from this author
JK Staff: Mark H-S' VW Journey
Hi, my name is Mark.
Since 2014 I've been living the dream in the Sales Team, and, helping to develop the specialist range of conversion and T4/5/6 parts.
My VW journey started back in the very early 70's when my dad bought an Audi 100. A brown one I seem to remember with a beige interior. This was to replace his Rover P6. Obviously being a wee nipper, beyond the colour, I don't remember much else about the Audi.
Mark and his siblings in the Bay
Then came the first real VW. A white 1974 Bay with a Devon conversion. It had a 1700 or 1800cc Type 4 engine pushing it along. The van had the normal 2 front seats and a third seat in the centre, which I believe was a VW accessory. That's where I would perch wedged between my dad and big brother.
Her first outing with us was a trip to Wales, subsequently she made annual trips to Cornwall every school holiday. During our ownership we did 2 trips to Europe in 1974 and 1975.
We have great memories of that time. Most stand out because they were just really good times and others, well... One incident springs to mind. We were at the local petrol station, mum was filling the van up, and she kept filling and filling and filling. The stench of 3 star was getting stronger and stronger. Yep, the tank was holed. It was recovered to a VW specialist in Reading and was back on the road later that afternoon. And, so it went until Dad sold the van in 1980/81.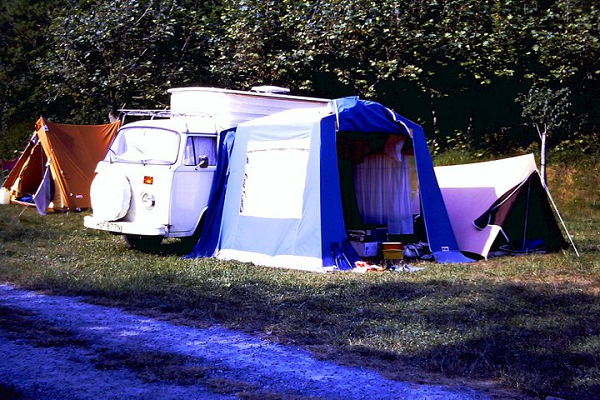 Andorra 1975
In 1976 dad sold the Audi and replaced it with a VW Passat GLS estate with a 1600cc YP engine code. It was quickly nicknamed 'The Skateboard' by mum. It went like stink! He kept that one until the late 80s when it finally died. He also had 2 T25s in his time, a CU engine and a KY engine.
That's the VW history from within the family, apart from my sister's T4. Now for my story with VW. That started in the mid-80s when I started working for a VW dealer in Henley-on-Thames. The first VW was a 1984 1300cc Polo Classic. Later came a 1987 (pre-face lift) 1800cc Golf GL. I spent all but a few years working in the parts department at various VW dealerships in and around Reading, Henley and Maidenhead. I also worked at the UKs only (at the time) VW Industrial dealer.
Then came the T4s! First was a 2002 Indian Blue 2.5TDi panel van. I was the second owner. This one I just happened to be in the right place at the right time. The original owner wanted a trade in price for it against a T5. So was sent to Maidenhead. I was happy to oblige and suggested a figure which he excepted a few weeks later. For this one I built a bed/sofa/storage unit down the righthand side, so I could carry my longboard inside and not on the roof. Later a roof rack was added a long various other bits'n'bobs. I travelled all over the UK in this. Cornwall mostly, but Wales and northwest Scotland too. In 2014 saw my sister (and family), Del and I travelled to Biarritz for 2 weeks of fun and surfing. The sad demise of this van is documented here.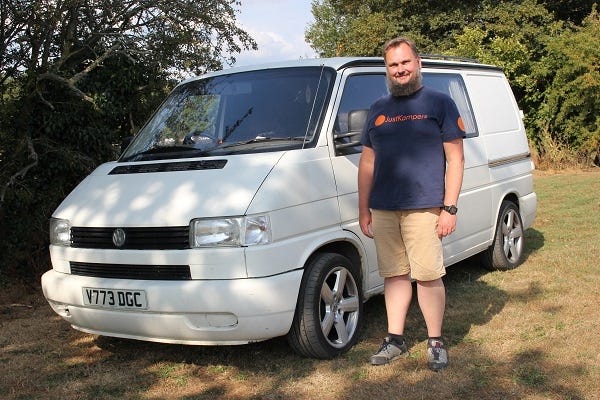 My current ride is a T4 1900 TD short nose, SWB, Panel van with a partial camping conversion. After the sad demise of "Ginger" my previous T4 this vehicle is brand new to me. It needs some work doing and basic maintenance to get it to where I want it; so, we are just at the very beginning of that journey.
As a long boarder and lover of the ocean I'm a passionate advocate for Surfers Against Sewage so if I'm not at work I'm likely to be headed off in the van towards near, and not so near, coastlines to surf or attend beach cleans.
Maybe I'll see you there!