You might remember in the last blog that I got a new body shell for my Beetle, Kimberley. Well, the old shell has finally sold! Jonny Marriage and Ashley Saunders are the new co-owners of the old shell. Neither one of them are strangers to air-cooled VWs. Jonny owns show winning racecar 'Miss White' and Ashley owns the air-ride equipped 'Bertie'.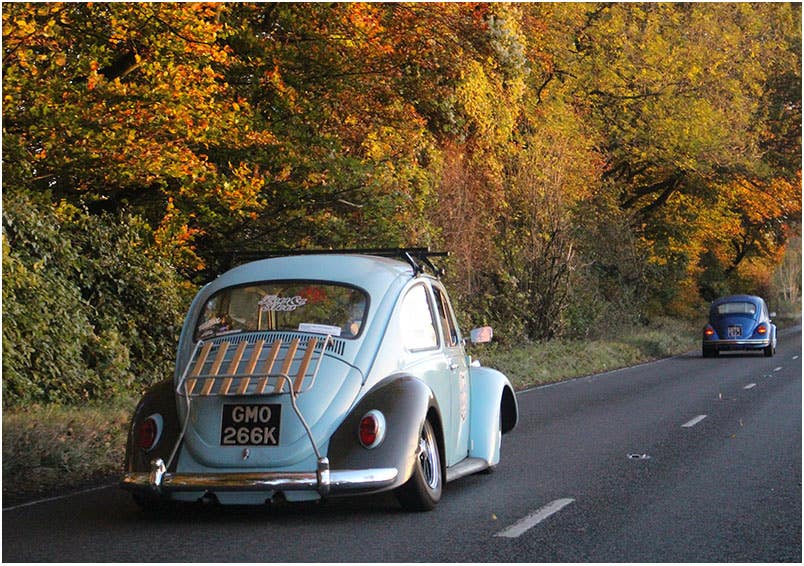 Even though the old shell was really rotten, the parts that Jonny needs (roof gutters and other body cuts) are the only solid parts on that shell. He's going to take it off my hands and Kimberley's old shell will live on and keep two other Beetles on the road!
Jonny is also going to help JK staff member Ian Brown out. Ian has been working on his historic racing Beetle and needs to replace some panels. He was going to take the rear bulkhead off my shell, but it's not completely solid. Luckily, Jonny has about 3 of them in his parts collection so he is going to help Ian out by selling one to him.
As for Kimberley, she is not going to be ready for Bug Jam. We haven't had the time to work on her, mainly due to me starting full time work at JK and Neil, from Neil's Paint Shack, being very busy. This isn't great news, but I'd rather she was perfect and built right, than rushed.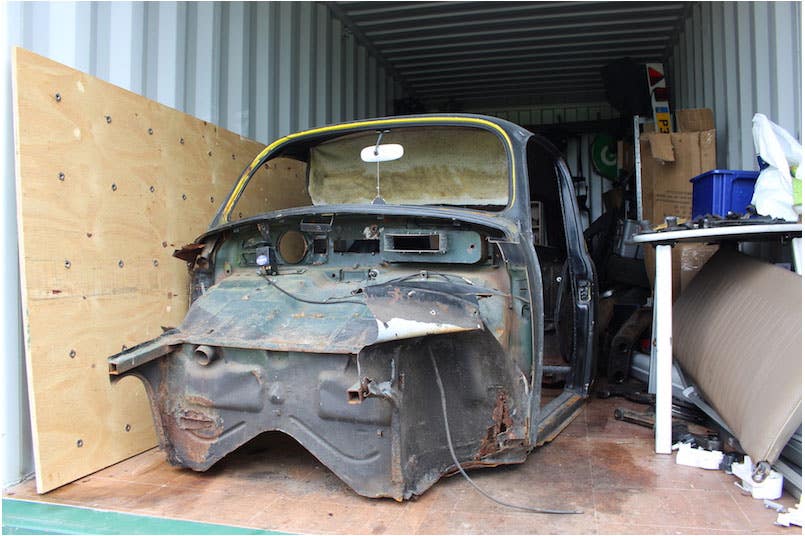 We have still managed to make some progress, though. The floorpan has been sprayed in primer and the framehorns have been stone chipped for lasting protection. The pan needs to be lined up with the shell to make sure both fit and bolt together properly, and then it'll get sprayed in gloss black.
Neil has mentioned to me that I can start working on Kimberley at the weekend, this will give me the opportunity to get on with the smaller jobs, like degreasing and painting the gearbox and changing my beam from LHD to RHD and painting it. Once those jobs are done we can crack on with the new shell. Kimberley is going to take a lot more time than I thought, however this gives me a chance to save money for insurance, and make sure she looks exactly how I want her.