This weekend Nick from the JK Team took his camera on a day out to Boxengasse for a Porsche meet, and got some excellent photos while he was there.
Boxengasse, in Bicester, is dedicated entirely to the Porsche marque. Tucked away in 100-acres of event space, it's a go-to location for Porsche enthusiasts.
Yesterday (Sunday 29 May 2022), they held their fourth annual aircooled Porsche event, now named 'Megaphonics'. Nick took the opportunity to go out for a spin in his friend's Porsche and take his camera for a spin.
Not only is it a fantastic event for Porsche owners, it is also perfect for photography enthusiasts!.
The location of this show is so photogenic with all the cars displayed on a grass field next to a lake, a must visit for any automotive photographer.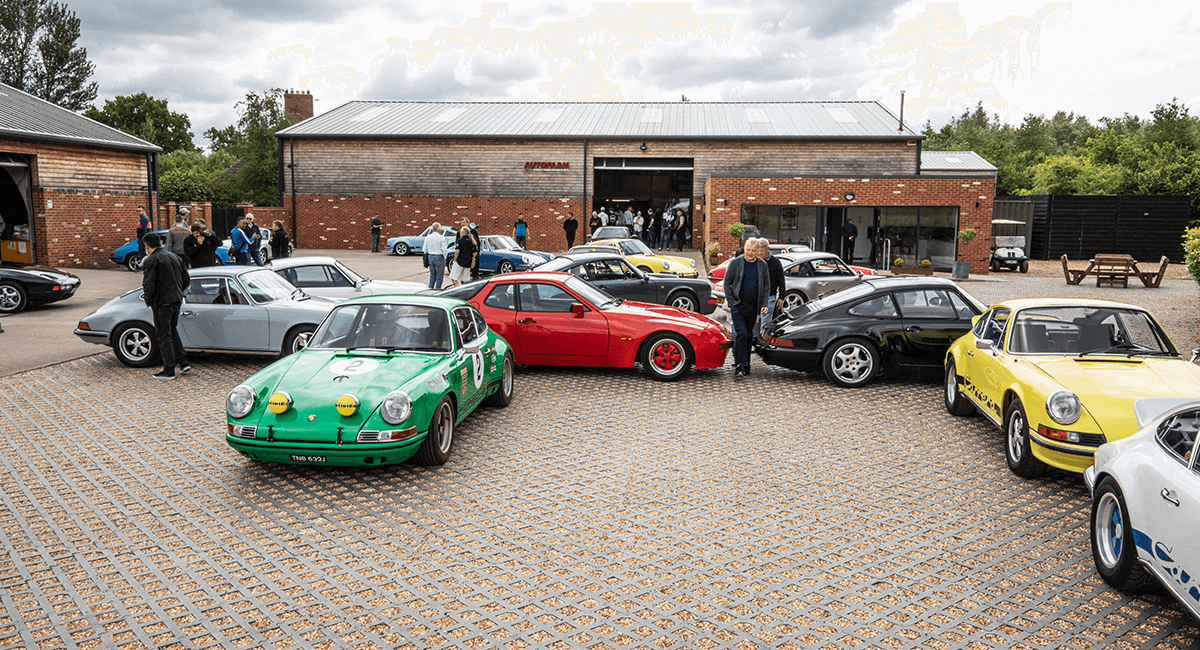 One of the highlights of the event was having a look around Frank Cassidy's private collection of amazing Porsches. Not only that the garage itself is a petrolheads dream!
Boxengasse is home to Autofarm, the Prosche specialists. They opened up their workshop shutters to the public, showing off their fantastic Porsche restorations and servicing.