Another weekend, another car show for the JK Team!
Shaun, our Sales Director, headed up the Birmingham's NEC this weekend for the Classic Car & Restoration Show, and had a great time.
The show is run in partnership with Discovery+, and saw over 1,000 display vehicles, around 160 car clubs, and over 250 traders come together at the National Exhibition Centre for three days of reveals, demonstrations, talks, and camaraderie.
Shaun was really taken with the three Beetles in the Historic VW Owners Club display, who'd brought along two really well-preserved 1940s' Beetles and another from the '60s.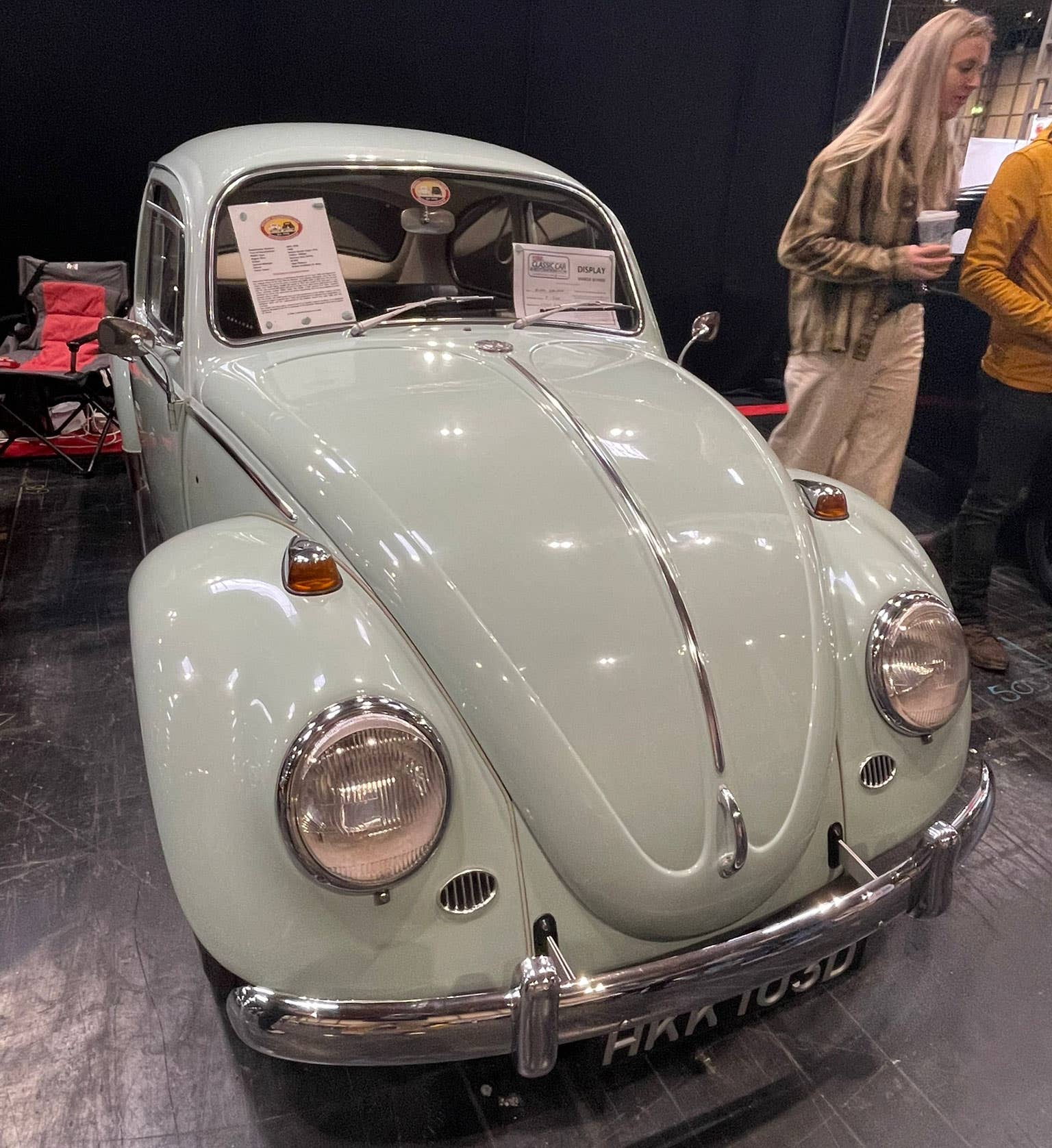 The Historic VW Owners Club is a great group of people from across the UK and around the world, who share an interest in pre-1979 Beetles. They'll be heading to the Stanford Hall Volkswagen Show later this year, so you'll have a chance to check out more of their early-model Beetles.
It wasn't just super original Volkswagens that caught Shaun's eye, though – there were loads of Beetle-based beach buggies at the show, which seem to be making a bit of a comeback at the moment.
There were loads of buggies at the VolksWorld Show earlier this month, with many of them coming from our friends at Kingfisher Kustoms. The ones on display at the Classic Car & Restoration Show also seemed to be drawing a pretty big crowd, which is always great to see.
Shaun saw another familiar sight at the show: Dom Chinea's Porsche 356. Well, maybe not the whole 356, but a decent amount of it!
If you haven't seen it before (or even if you have!) it's well worth checking out Dom's YouTube series where he documents the work he's doing to bring the 356 from 'ambitious project' back to gorgeous classic Porsche.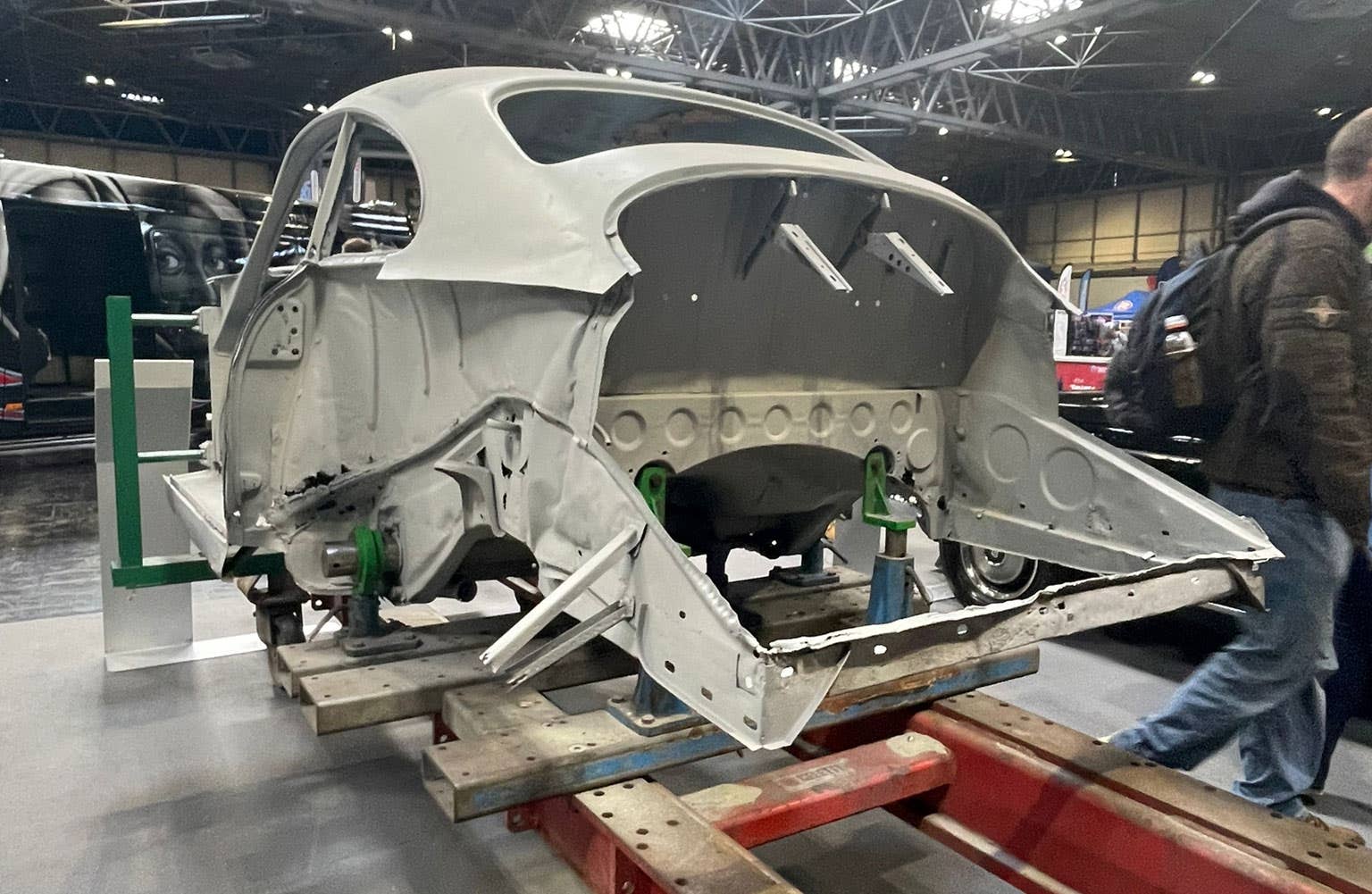 Dom and his friend Honest John joined us at the VolksWorld Show earlier this month, with the 1955 Oval Beetle that they've been restoring for Dom's mum being on display on our stand for the weekend.
One of the more contentious vehicles Shaun saw was a gold-wrapped VW ID Buzz, which certainly got people talking! The new Volkswagen had been wrapped in shiny gold as a promotion, so it certainly stood out at the show.
Shaun went to watch the Lead Loading and English Wheeling demonstration, which he said was really interesting. Hosted by Mikey Coman and Steve Gilbertson from car restorers Gilbert Michaelson, the talk showed off some really cool techniques with a lot of enthusiasm and knowledge on display.
The whole event was really busy, from what Shaun told us, with a huge number of people and a massive amount of enthusiasm for classic cars and dedication to keep them on the road for years to come.
It's a great reminder that while we're focused on Volkswagens, we've got loads in common with owners and enthusiasts from all sorts of different marques. There's loads of great VW shows coming up in April, including:
Alive & Kickin 2023, 21st - 23rd April 2023
CamperFest 2023, 6th - 10th April 2023
Carry On Camp Out #5, 7th - 9th April 2023
Elsecar At The Races, 16 April 2023
GTI Spring Fest 2023, 23rd April 2023
VW Campout 2023, 28th April - 1st May 2023