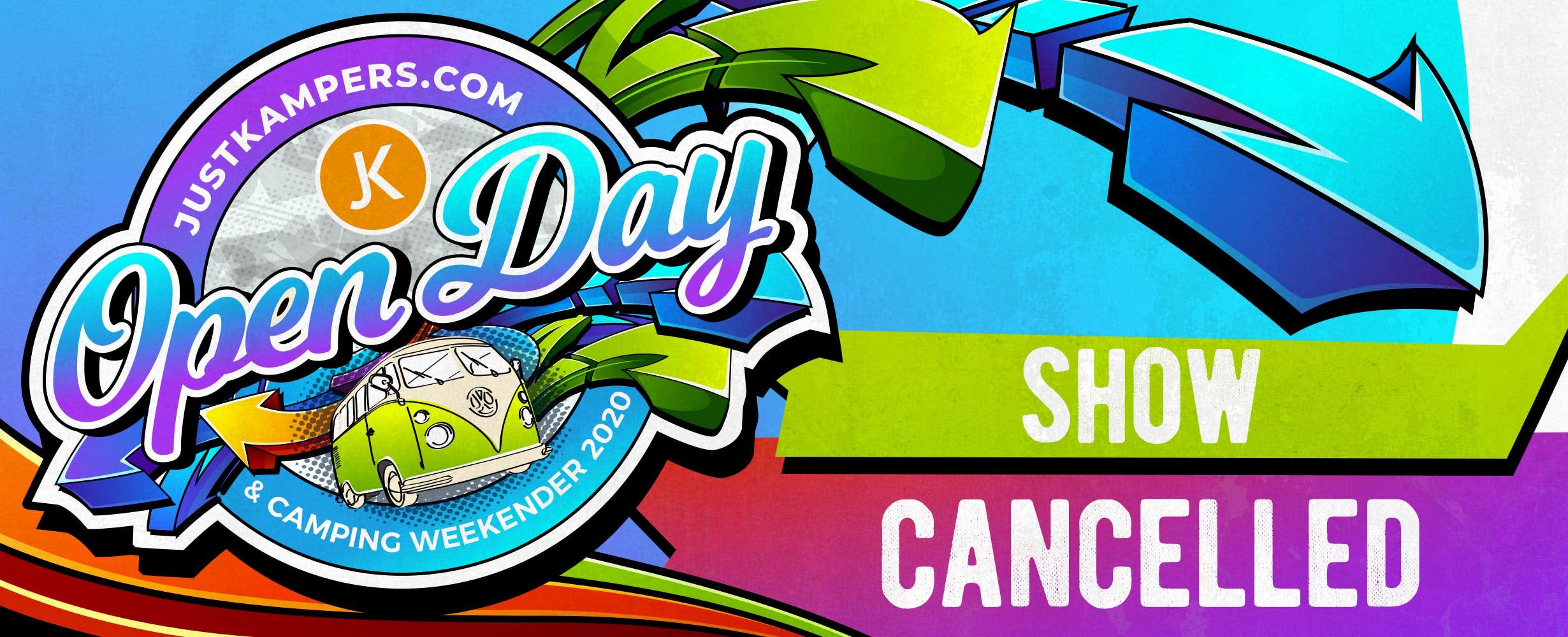 It is with great sadness that we must inform you that this year's Open Day and Camping Weekender event has been cancelled.
We held out as long as we could in the hope that we would be able to bring you our much loved, much-needed event. However, the safety of all attendees, traders, charity staff and those they care for, and our staff is of paramount importance to us.
As things move forward it is increasingly obvious that the logistics involved in maintaining safety for all are insurmountable. We simply cannot put anyone at risk – which has left us with no choice but to cancel.
We recognise that for many this will be a huge disappointment, as it is for us.

We are particularly sad that it leaves us unable to fundraise for the charity in the way that we would like. Phyllis Tuckwell Hospice Care is a charity that gives so much to the community and they are in desperate need of funds raised. Therefore, we have donated £15,000 to their charity.
"We are extremely grateful to Just Kampers for their amazing support at this really difficult time. Since March we have had to cancel all of our fundraising events and close our shops for four months, we think this will leave us with a shortfall in Income of at least £1million. At the same time we have incurred increased costs as we purchase additional PPE, enhance our infection control and extended our services to support the NHS"
Phyllis Tuckwell Hospice Care
"Thanks to the loyal support of our great customers buying parts from JK, we are able to donate the £15,000 that the hospice would of made from the JK Open Day and Camping Weekend. As much as we would of loved to have hosted the weekend and met up with our fellow VW fans, we could not see a way of keeping the visitors, Team JK and the Hospice volunteers all safe and well in these difficult time."
Mark, Just Kampers MD
Read the response from Phyllis Tuckwell Hospice Care, Event Fundraising Manager, Laura Moody
If you would like to further support Phyllis Tuckwell, you can still purchase open day cups while stocks last. All profits from which go to the charity.
Available in two sizes, these food-grade stainless steel cups are great for keeping drinks ice-cool, these are dated and represent the year that never was; perhaps offering a timely reminder of everything we have to be grateful for.
4th-6th June 2021
In the meantime, we will be focusing on bringing you the best Open Day and Camping Weekender yet.
One of the best things about our business is the community we are a part of. We can't wait to welcome you back next year, to toast the sunset and enjoy time together again.
Anyone who has purchased an Open Day Camping Voucher, we urge you to check your email for information on the cancellation.
From all of the JK Team, stay safe and we hope to see you next year 4-6 June 2021.