JK Open Day 2016
Just Kampers Open Day 2016
The 9th annual Just Kampers Open Day is taking place 11th June at JK HQ in Odiham, Hampshire.This year's event has even more attendees expected and a whole lot more happening at the show!
Camping will be available from Friday 10th June, and the camping will close on Sunday 12th June 2016, when all visitors will need to head on home.
There's no charge for day visitors, and well behaved dogs are always welcome.
Camping:
Camping Tickets are available online for £25. All money raised by the sale of tickets will be donated to Cancer Research UK to further their life-saving work.
A ticket covers one vehicle, or a tent and four people. Fresh water, toilets and showers will be provided. The camping field will close on Sunday 12th June, and all visitors will need to vacate.
JK Charity BBQ:
The ever-popular JK charity BBQ is back for another year. Burgers and cans of drink will be available for a small donation, and all the money will go to Cancer Research UK. This is another great way of raising money for charity, and it always makes up a huge contribution to the overall total raised over the weekend.
JK Camping Display:
Here's your chance to get 'hands on' with the outstanding range of awnings, tents and camping products we stock. What better way to get a clear idea of which awning is right for you than to see the entire range set up in one place!
We'll also have a whole host of brilliant offers across our whole camping range, so this is definitely worth stopping by for.
BugBar:
After their popularity over the last couple of years, the BugBar team will be returning once again! Based in Brighton, East Sussex, the Bugbar is a unique, chic and bespoke VW campervan conversion, which features a fully stocked bar and DJ booth.
They'll be providing drinks, cocktails and a silent disco at the event.
Andi's Finest VW Currywurst:
Here's a little-known fact for you: Volkswagen are one of the biggest producers of Currywurst in Germany. Andi's Finest will be bringing Volkswagens very own unique currywurst to the JK Open Day. By popular demand, these will also be available on Friday night for those who are camping with us for the weekend.
The Pizza Pickup:
A new addition to the food line-up at the Open Day, the team at Pizza Pickup have installed an authentic, handmade Italian pizza oven into the back of their VW Split Screen pickup, so they can provide fantastic wood-fired pizza's anywhere, any time! They even have a real Italian chef, and use some of the best ingredients around to ensure you get a really exceptional pizza whenever and wherever you meet them.

Rise & Grind Coffee – VW Camper & Cakes:
New for 2016, Rise & Grind is a new business - a converted VW camper serving fantastic premium coffee, locally roasted and a range of homemade cakes. Just what you need in the morning when you wake up after camping over with us!
JK Insurance:
The team from Just Kampers Insurance will be joining us for the day, showing you how much you could save on your car insurance, but also showing off the beautiful red VW Variant which we're giving away in our latest competition.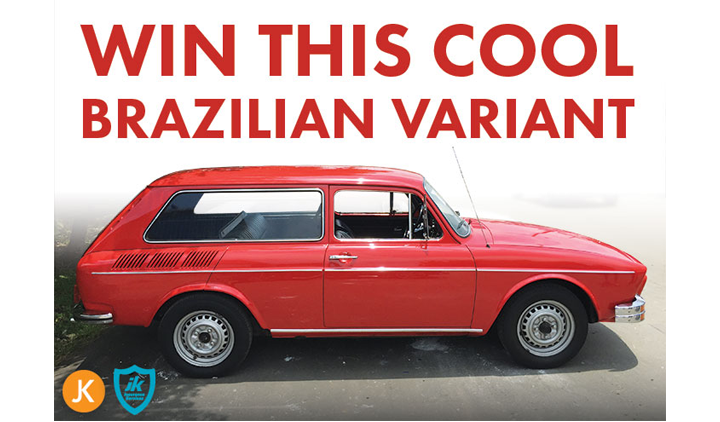 If you can't make it to the JK Open Day, you can enter the competition here.

JK Photo Booth:
After it's popularity at our Just Kampers Christmas Open Day, we'll be bringing the JK Photo Booth back for the Open Day. Grab yourself a silly wig or some novelty sunglasses and get your photo taken with your friends and family – you could even end up on our Facebook page!
Kids Area:
There's something for the kids, too, with pottery painting, glitter tattoos and hair extensions!
Outside we'll also have a massive inflatable slide, a bouncy castle and the chair o' plane will be at the Open Day.
As well as all this kids will also be able to take part in the JK Kid's Marquee. There'll be a colouring competition with prizes, and DVDs playing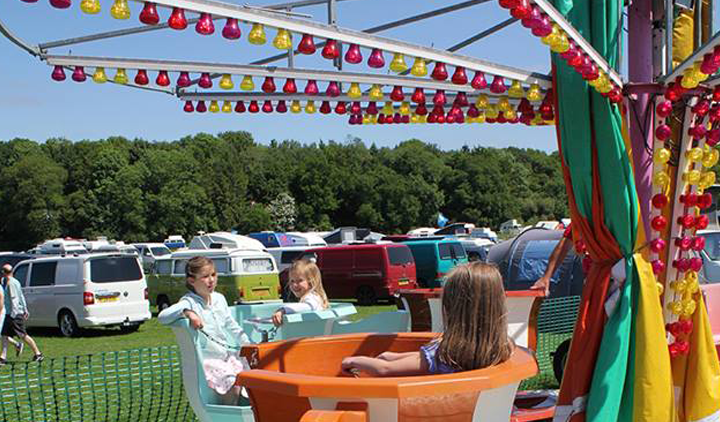 Popcorn Stall:
If you're not keen on currywurst, pizza, cake or burgers, we'll also have a popcorn stall, where you can get your hands on a range of popcorn and treats to enjoy at the show.
If you also don't like popcorn, we suggest you bring food with you!
VolksWorld, Camper & Bus and VWT Magazine:
Three of the most popular VW magazines in the country will be at the JK Open Day with their latest issues, plus merch, back issues and more.
Jenniwren Originals:
Jenniwren Originals are designers based in a small village in Warwickshire. Specialising in one-off designs, bespoke and personalised gifts, each item is unique. All gifts are handmade using recycled materials and feature Jenniwren's signature fraying detail. They'll be joining us at the show to display their latest range of unique creations.