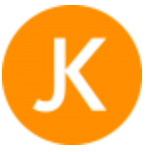 More from this author
JK at the Slough Swapmeet
Just Kampers have always had a close bond to the Slough Swapmeet, as staff members Chet from the sales team and Steven in IT have helped out every year since Robin and Vince took over in 2013. This year the JK team were asked to judge the Best Daily Vehicle, in addition to Best Old Skool which has been judged by Chet for the last few years so Megan Cave (Just Kampers Marketing Assistant) stepped up to pick the Best Daily. It was a tricky choice for her as so many vehicles there were worthy of the trophy but in the end the prize was won by a 1966 VW Beetle which has had one engine rebuild since new and been driven daily since 2012.
Every year there's a great turn out and this year was no different; the car park of Montem Leisure Centre in Slough started to fill up with air-cooled vans and cars keen grab a prime spot early on and when the main hall opened at 9.30 the JK goodie bags disappeared in a matter of minutes as the hall filled with eager Volkswagen enthusiasts. The car park quickly filled to the brim with air-cooled vehicles as far as the eye could see and with the sun even coming out to heat what felt more like a Spring day than early November, there was plenty of opportunity to wander around the car park to have a look at the spectacular vehicles on display.
Among the multiple trade stalls inside were a huge range of products covering parts to clothing and everything in between and included the likes of Hayburner, Flat Four, Mega Bug and many many more. At 1pm the eagerly-awaited trophies were handed out; five in all for Best Daily, Best Old Skool, Best Unique, Best Shiny and King of the Carpark.
By 2.30 the show was pretty much dying down and the sounds of air-cooled engines starting up and heading off to the A4 filled the air. In all another great day out for everyone so we'll see you there next year!