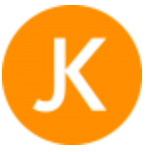 More from this author
Jane Austen Regency Week 2022
Jane Austen Regency Week kickstarts on Saturday 18th June with the traditional Regency Day.
Alton High Street will be closed in order to accommodate the many stalls already booked and to showcase music, singing and dancing groups. There will be carriages and horses and a regency ball in the assembly rooms.
Sunday 19th will feature events at Chawton House and Jane Austen's House Museum, climaxing with Regency Choral Evensong at St Lawrence Church in Alton.
During the week the festival will have a variety of walks, talks, music, drama and workshops taking place. There's also talk of a tour and tea!
There will be a more detailed timetable of all the events taking place and where, on their website closer to the time.
Date: 18 to 26 June 2022
Location: Alton, Hampshire, England
Tickets: Free to attend
More information: Learn more about the event here