Introducing our newest JK member, Just Kampers Hire
After spending long days and starry nights in the great outdoors with your campervan, returning home can feel bumpier than the journey itself. But luckily for you, we believe that the days of leaving your van on your drive for weeks, or even months at a time, are long behind you.
Combining our passion for vans and travel, Just Kampers Hire is made up of a community of people who want to hire and share their love of all things campervans, putting the life back into #vanlife for van owners across the UK.
The Just Kampers Hire community makes campervan rental accessible, secure and hassle-free for everyone, so that people can enjoy the experience of sharing their van with a mix of new people and earning money while doing so!
How did the idea for Just Kampers Hire come about?
Hiring out campervans for rental is not a brand-new idea, and you may have considered doing it yourself to earn some extra money from your van when you're not using it yourself. However, you may have had concerns about who the hirer is and what potential damage could occur while the van is on hire, not to mention the paperwork that would come along with it and this may have made it seem like a far-off dream.
This was the predicament that our co-founder Mark, the Managing Director of Just Kampers, found himself in. He had been contemplating renting out his campers that had been a passion project of his for over 30 years but knew it could only be done effectively with secure technology and stringent processes working in the background.
So, in 2020, when Mark was introduced to fellow campervan owner and entrepreneur Karl, the mention of a safe and secure campervan hire platform came up. With Karl's background in e-commerce and venture business and Mark's knowledge of all-things-campervan, they decided to combine their expertise and join forces to create a company that would go above and beyond to make campervan hire a safe, secure and user-friendly experience for everyone.
As we delve into the new normal in 2021, staycations are becoming an attractive option for everyone, and it's safe to say that the idea of finding your own piece of freedom and discovering the beautiful countryside that's on our doorstep seems more exciting than ever. With this in mind, it felt like the perfect time to give people the option to take the keys and go, making campervan holidays accessible to everyone!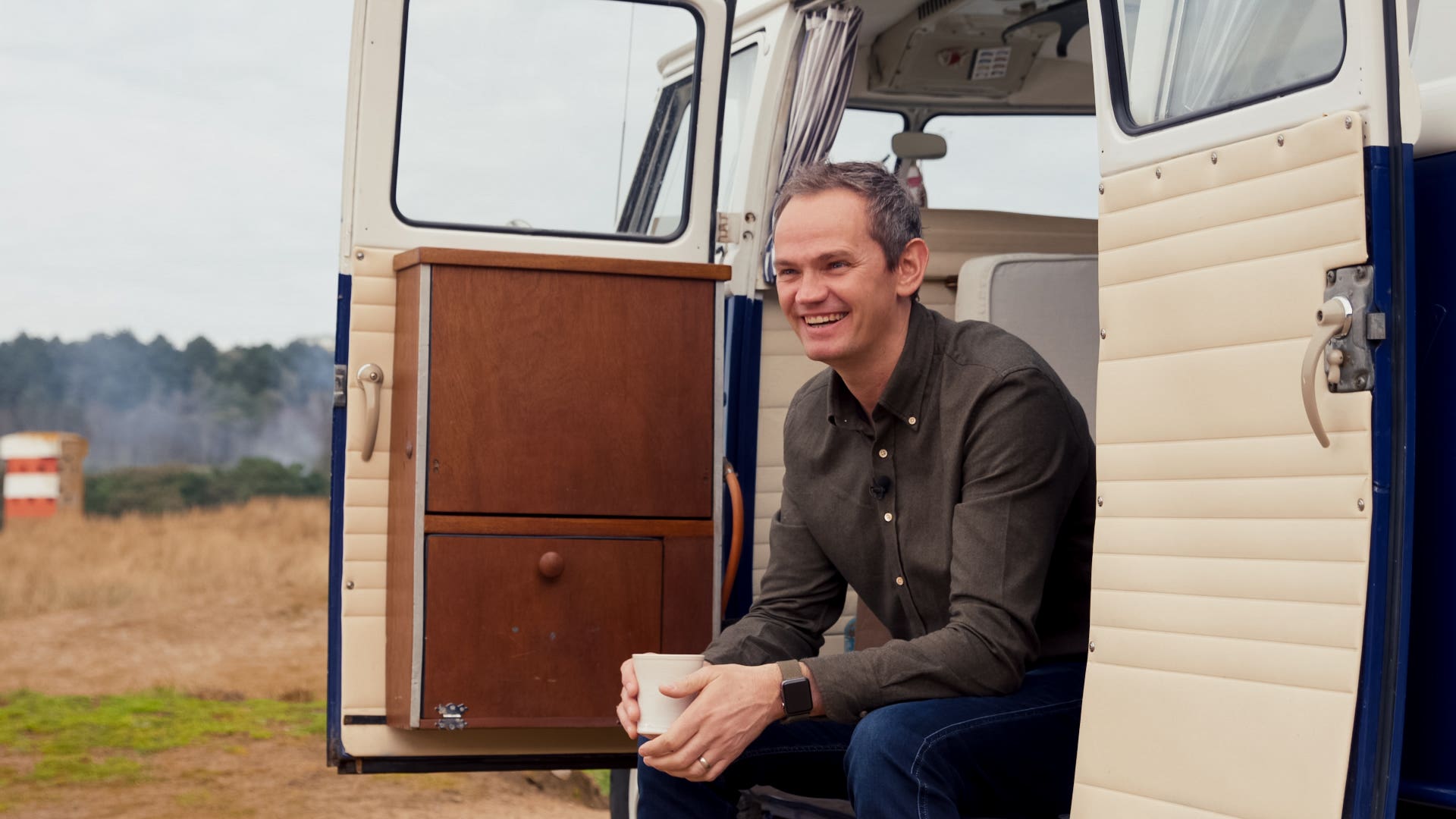 How does Just Kampers Hire work?
Just Kampers Hire is a community where van owners and people who want to hire are able to share the love for campervans of all shapes and sizes. Our community caters for families, friends, adventurers and everyone in between who want to make their own #vanlife memories.
Our trusted website makes the listing process for campervan owners as simple, secure and safe as possible while giving you ultimate freedom when setting your own rules, pricing and availability.
It's free to start listing your van on Just Kampers Hire and we take a number of steps to ensure that you are completely covered for all bookings that you receive through our website. You'll have the support of our team every step of the way, from getting your van listing ready, to handling any disputes on the road.
Find out more about how Just Kampers Hire works and how it could work for you.
Why should people choose Just Kampers Hire?
One of the main concerns that people have when thinking about hiring out their campervan is making sure they have the appropriate insurance and breakdown cover. With Just Kampers Hire, this process is stress-free, as you can use your own hire insurance or the customer will automatically have our Just Kampers Insurance and breakdown cover added to their booking at their expense. This also then won't impact on your no claims bonus.
As well as removing all stress surrounding insurance, van owners can feel secure with our customer Identification checks, giving you a high level of assurance that the person you are renting to is exactly who they say they are. Our payment system is done through our trusted partner Stripe who handles everything, so you will also not have to worry about late payments and contacting customers to issue charges and refunds.
Unlike other campervan hire companies, Just Kampers Hire doesn't have any hidden charges or unwanted surprises. It is completely free to list and customers are also not charged a booking fee, making it more appealing for them to book through us!
How much can I earn by listing my van on Just Kampers Hire?
Your campervan can earn you up to £10k every year, after our commission! You can find out more about how our commission policy works here.
How do I start listing?
To start your campervan listing today and join the Just Kampers Hire community, visit JustKampersHire.com and sign up. We look forward to seeing you there!