At Just Kampers we are constantly looking to be inspired. As lovers of getting outside in our VW's in search of adventure we are incredibly fortunate to come across and befriend all sorts of people, enjoying all sorts of recreational sports. Amongst many other pass times (surfing, running, swimming, biking etc) we have keen climbers in our midst. It's through them that we first came across Matt.
At just 16 Matt often draws a crowd; he climbs with style and fluidity and many people will find themselves having stopped to watch in awe. It is for most a secondary realisation that Matt only has one arm. Matt was born missing his right arm below the elbow. It is also worth noting that this reality has never really stopped him.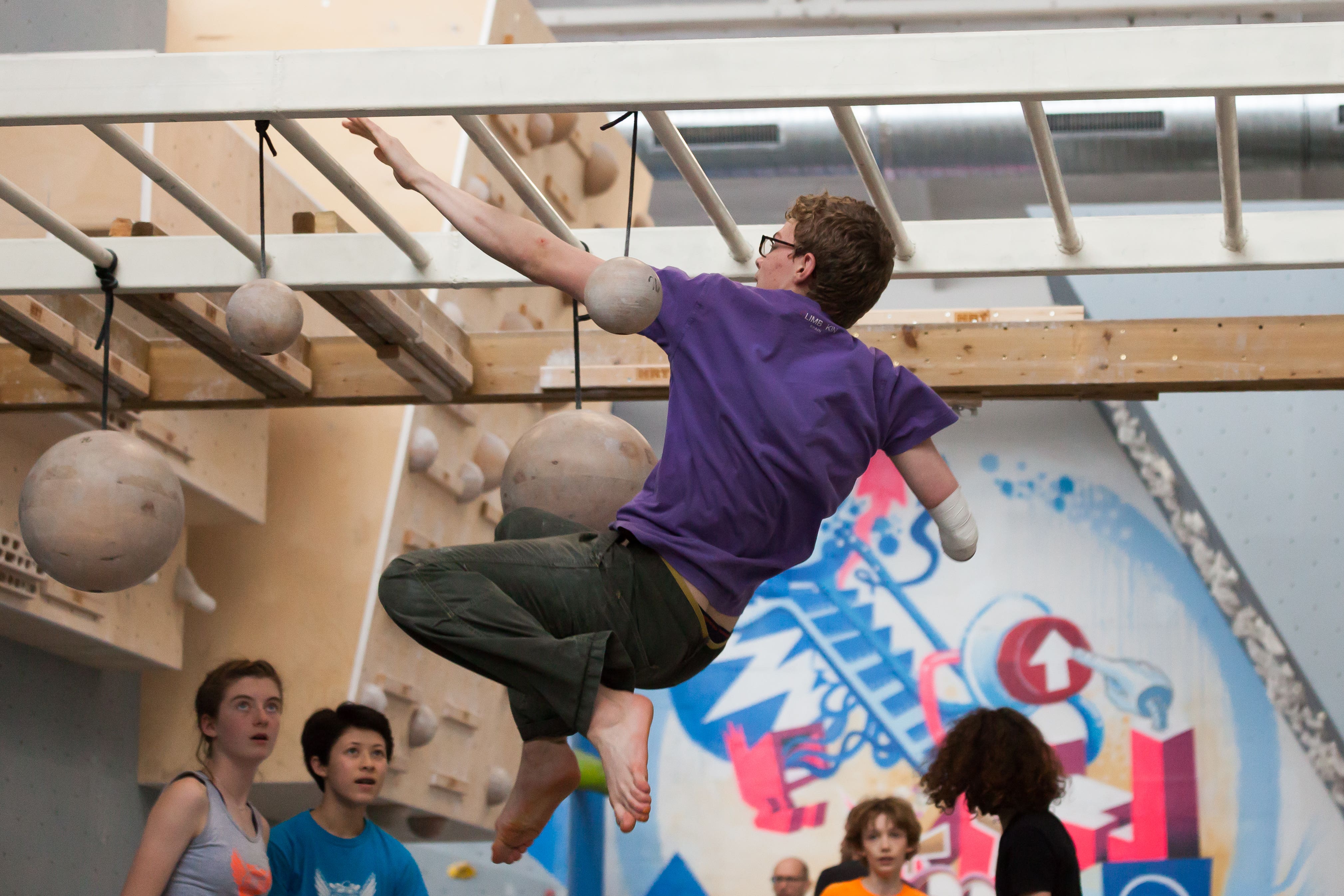 Photo Credit: James Downer
Prior to April 2014 Matt had never climbed seriously – fast forward to today and Matt has been part of the GB Paraclimbing team for two years and is well known and respected amongst the climbing community. Both here in the U.K. and overseas.
He is a dedicated, motivated athlete, committed to making gains through training hard. The added bonus is that he's a really nice young man who we are sure is destined for great things. We are incredibly proud to sponsor him.
A few words from Matt;
"I am Matthew Phillips. I'm 16 and I'm a climber. I've been climbing for 3 years now. I'm on the GB paraclimbing team and have competed in several world cups with 2 Gold and 1 Silver Medal last year. Climbing has been an important part of my life for the past few years not just as a sport but also as a lifestyle.
I am very happy to be joining Just Kampers. As a climber the idea of owning a camper van has always been a dream of mine. The idea of the freedom to pursue my passions and the ability to stay anywhere near the rocks have made it one of my goals to own a van. This is a reason that I am thrilled to be partnering with a company that offers such good service and having seen some their work personally I am very excited about this sponsorship and hope for a good and successful relationship with Just Kampers."
Photo Credit: James Downer
To find out more about Matt and what he's up to you can find him here or on FB, Insta and Twitter.
We'll be eagerly following and sharing Matt's achievements over the coming year, and, we're excited to take the journey with him.
Just Kampers are invested in supporting people who are pushing boundaries, chasing adventures and striving to pursue their passions. Whether it be facilitated through VW ownership or just a love of the great outdoors.