JK is proud to work with all sorts of suppliers. We are extremely careful about the parts we stock, but of equal importance to us, are the companies behind those parts. Other than a brand name it's quite likely you might not know much about the company making the product, so we thought it was about time we set that right. We've invited some of our suppliers to introduce themselves, give an insight into their company history and where their focus is for the future.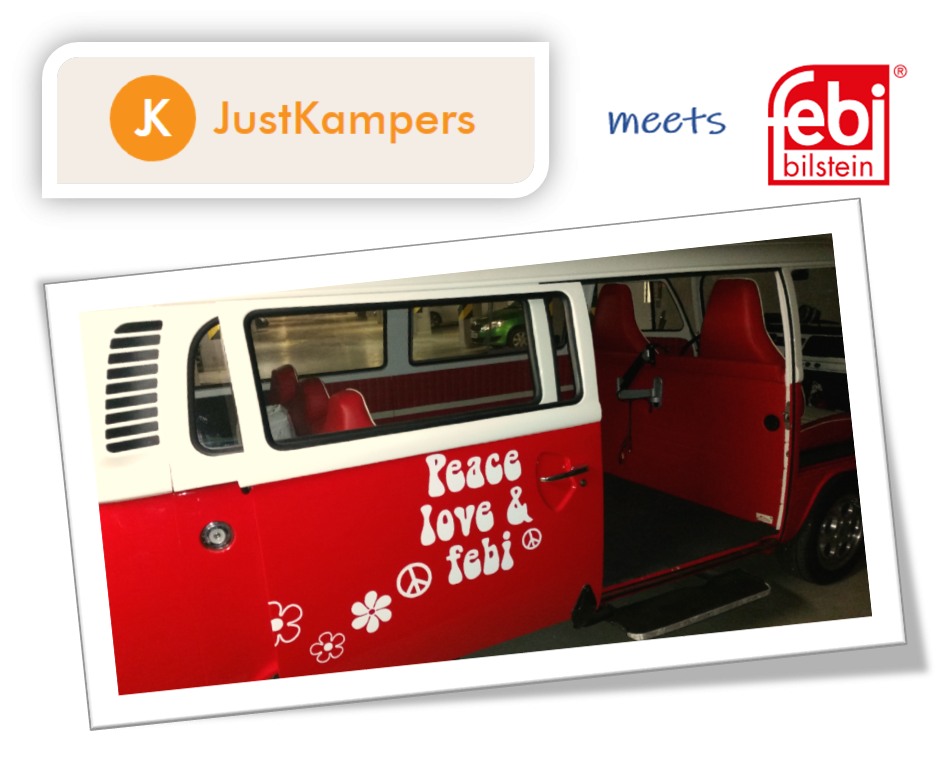 febi is likely to be a brand many of you will recognise. As owners ourselves we've learned the hard way that the adage "buy cheap, buy twice" is just as true with VW parts as anything else.
The truth of it is that sometimes the only part available is the alternative quality. However, when there is a best quality part (and you can afford to) it always makes sense to buy the best.
That's why we are proud to stock Febi parts. As an Original Equipment manufacturer, they represent a quality that you can trust. Are there cheaper alternatives, in many cases the answer may be yes – but there's a cost to those too!
If you replace a CV boot kit, wheel cylinder or one of the other 270+ febi parts we stock, you know you are fitting a part, that is as good, or in many cases better, then when your vehicle was new.
febi has a fantastic history and a clear dedication to products that reach a superior standard of quality.
This is what they had to say…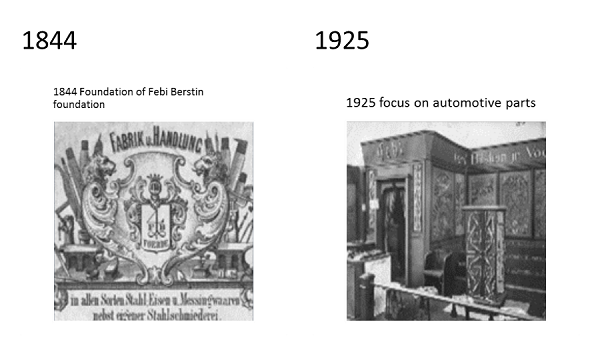 "Here at febi bilstein, we have over 170 years of pioneering experience. Founded in 1844, we were first recognised as being a manufacturer of procured and custom-made metal products. This shifted pretty quickly when the automotive industry came to play, where we soon moved our focus to manufacture screws and nuts. In 1923, we became officially registered as 'febi' for a brand name. By 1951 we were providing spare parts for Trucks, and by 1980s our trading programmes were set up. All of this led to the establishment of our fabulous logistics centre in Ennepetal.
So, here's some more exciting info about us:
Today, febi distributes more than 34,000 repair solutions for passenger cars and commercial vehicles. We honour our global reach; having the support of over twenty foreign branch offices around the world. We take pride in being represented in over seventy countries, providing available products in over one hundred and fifty countries with over one hundred million parts in stock for cars, trucks, buses, trailers or vans (LCVs).
What is so great about our company is the fact that we are group independent and family run. Our business has been passed down generations. In 2012, febi became a part of the umbrella brand; bilstein group, in which now makes us leading specialists in the spare parts market. febi strives to be the number one in the aftermarket spare parts market, and we promise consistency in the quality and care of our products and customers. We take the utmost pride in our duty of quality driven manufacturing and relations with customers on a global scale, represented in over seventy countries worldwide.
If we do say so ourselves, we feel pretty trendy. We understand our market and continuously aim to keep up with current trends and developments, with customers as one of our main priorities, we are very proud to please consumers with our ability to stay one step ahead.
Here at febi we are proud to guarantee OE matching quality for more than 37000 spare parts because of precise quality management and production competence. We are an internationally successful group, consistently thriving in the Car, Truck, Trailer and Vans (LCVs) market.
We are not just a supplier. We produce spare parts 'Made in Germany' in our own production area. "