Attaching Your Vango Awning to Your Vehicle
There are a number of solutions for attaching a Vango Airaway Awning to your vehicle, depending upon what kind of van you own and what you may already have attached to your van (e.g. an awning rail or Fiamma extendable 'awning').
For a quick easy solution on older style vans (i.e. T2 Split, Bay, T25) you can use a Figure-of-8 Awning Channel Strip. You slide in the pre- attached 6mm Kador strip on the awning tunnel and then clip it onto your van's rain gutter, as shown below.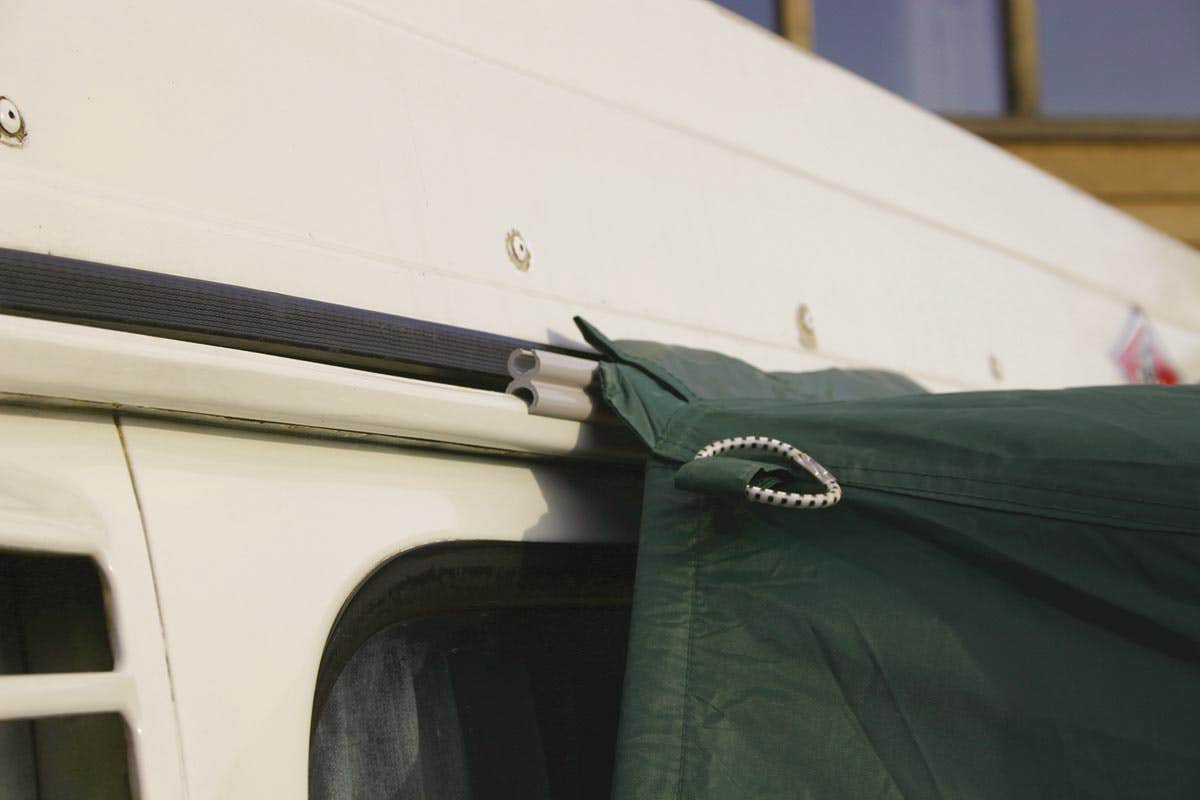 For a more secure solution, use the Vango pole and clamp kit. This consists of a 2.5m sprung joined pole with 3 pole clamps (pictured) which feeds through the awning tunnel's pole sleeve and attaches to the rain gutter, as in the photo below.
Many modern camper van 
conversions come with a fitted 
awning rail, like the VW T6 
featured in this photo. If your 
van has the correct rail you can
 attach a Vango Airaway Awning
 directly with the pre-attached 
6mm Kador strip. If your van
 doesn't have a factory fitted 
awning rail, we stock a number 
of different solutions for T4 and T5, from basic steel rails (J29518, J29519) that work with our Figure-of-8 awning channel (J12016), to extruded aluminium rails (J27808) as fitted to the VW T5 California.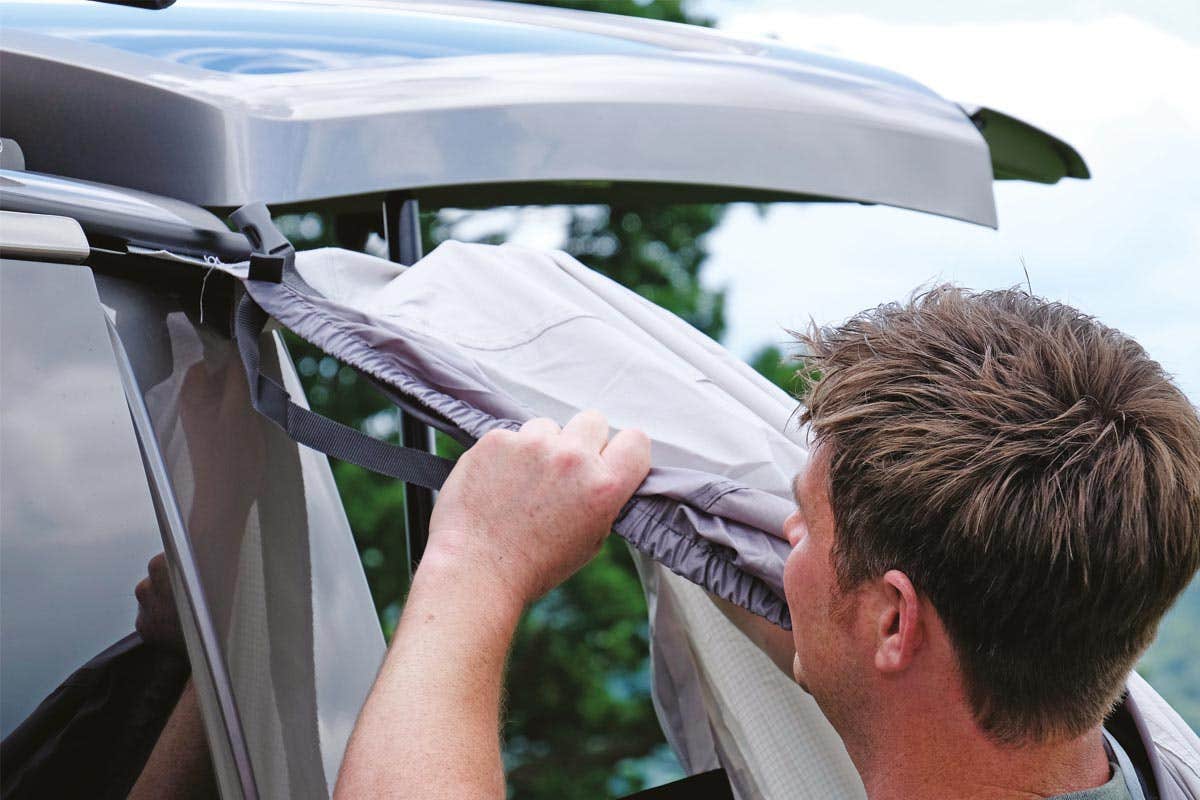 ---
If your van has a windout 'awning' (e.g. Fiamma F45), you should be able to attach a Vango Airaway Awning using a Figure-of-8 Awning Channel AND a separate 4mm-to- 6mm Kador Strip.
The advantage of this setup is that it will enable a quick 'detach' from your awning, should you wish to leave the campsite for a daytrip!