We've put together this quick guide on how to check over your VW before it heads off for an MOT, as a lot of little things which could cause your vehicle to fail it's annual Ministry of Transport test are easy to spot and simple to fix yourself.
There's been a warning this week from AA Approved Garages that around 10,000,000 MOT tests are due between September and December this year. Test slots may be hard to come by with so much demand, so it's best to make sure your Volkswagen stands the best chance to passing first time, rather than risking needing to book a second slot.
Whether you've got a classic Volkswagen Beetle or a brand new VW T6.1, these tips will help you make sure your vehicle is in with the best chance of sailing through its MOT with no issues.
Interior MOT checks:
Here's a list of the things inside your vehicle which will be tested and checked during an MOT, as well as what you can do to check that they're in with the best possible chance of passing first time.
Seats and seat belts
These will be checked to ensure that they're in good shape and not frayed, that they're securely fixed to the mounting points, they can be fastened and unfastened without issue, that they lock properly when they are fastened, that they retract properly and they stop properly rather than continuing to spool out if subjected to sudden force.
If your seatbelts are damaged, cut or frayed, or the mountings aren't fully secure, it's always best to ere on the side of caution and replace them straight away.
Dashboard warning lights
If your vehicle has warnings lights on the dash, the MOT test will check whether any of them stay on when the vehicle is started up, and whether their wiring and bulbs are working correctly - your 'check engine' light not being on doesn't count if the bulb has blown!
This is a quick and easy check, although depending on your vehicle it may be somewhat tricky to replace the bulbs, fuses or wiring.
Switches (position lamp, headlamp, hazards)
These all need to be functioning, present and work first time. If you're making do with a damaged or faulty indicator arm or headlight switch, we've got replacements on hand and they're generally not too difficult to fix up yourself.
View to front, wipers and washers
This is a really easy check - just make sure that your view through the windscreen isn't obstructed by anything on your dashboard, that the windscreen itself isn't cracked or 'crazed' by damage, and that your wash/wipe system works properly.
A top up of wiper fluid, a new set of wiper blades or a replacement wiper arm are all really easy fixes which can save you from failing your MOT.
Brake controls, servo operation
The brake pedal and handbrake will be checked and tested, to ensure they're working correctly and respond reasonably.
This is already something you should be aware of, if there are any issues, but faulty brakes can be a major cause of MOT failures (as well as being hugely dangerous), so it's definitely worth you taking a look at.
Steering wheel and column
Any play in the steering wheel will be checked, and the tester will ensure that they're in good condition and installed correctly.
We know from first hand experience that the steering wheels on older VWs can get pretty tatty and crack (as well as doing that thing where they start to degrade and leave black muck all over your hands!). We've got a range of replacement steering wheels, including some really stylish upgrades from the original, if you think your steering wheel might let you down at MOT time.
This generally isn't something that's too easy to check yourself on more modern vehicles, but it also shouldn't be an issue on those vehicles either!
Doors, mirrors, horn
Do the doors close properly? Are they in good shape? Do they lock and unlock correctly? Can you see the mirrors from the driver's seat? Is the horn suitable, and does it work properly?

These are all easy checks for you to do, and are generally really simple fixes!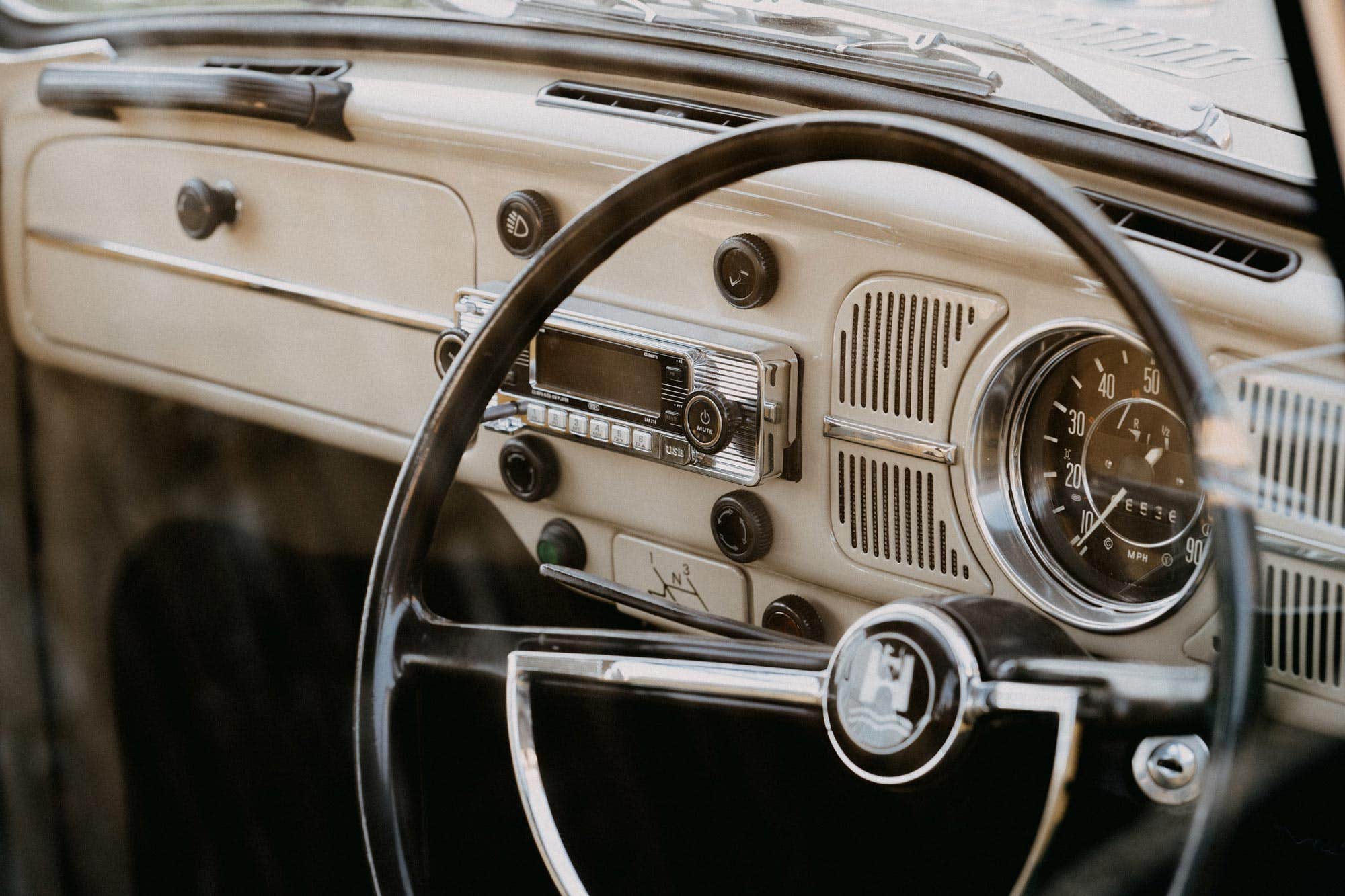 Image credit: Annie Spratt, via Unsplash
Exterior MOT checks
The following are the areas on the outside of your vehicle which will be checked during your MOT test. Most of them will be really easy for you to check ahead of the test, so you've got the best chance of your VW passing its MOT first time.
Registration plates
Are these correct for the vehicle? Are they clearly visible? The tester will check whether they're properly secured, the correct colour, and that they can be illuminated at night.
Headlamps, indicators, brake lights etc.
Your headlights, indicator lights, brake lights, reverse lights, fog lights and registration plate lights will all be checked.
The headlights must both be the same colour, and have the same aim etc. All lights must be securely fitted and clearly visible.
It's really easy to check the lights on your vehicle, although you may need to ask a friend for help, but they're one of the biggest causes for MOT failures.
Wheels and tyres
The condition of your vehicle's tyres will be checked, as well as the state of the wheels themselves.
They'll need to have at least 1.6 mm of tread, as well as being free of deep cuts, bumps, exposed cord and other potential issues. Around 10% of MOT failured are due to the tyres, so it's important to check them prior to your MOT, as well as checking them regularly throughout the year.
Shock absorbers
Corrosion, wear and effectiveness will all be checked and tested during your VW's MOT, to ensure that they're working correctly and safely.
This is pretty easy to check yourself - though you'll probably notice if there's something wrong with your suspension while you're driving! We've got a huge range of replacement shock absorbers and related suspension parts in stock at JK HQ if you find you're in need of a replcement part before your MOT.
Mirrors, wiper blades, fuel tank cap
You'll need to check whether your wiper blades are in good shape, your mirrors are clearly visible and not damaged, and that the vehicle's fuel tank cap is properly sealed and secure.
Again, these are really simple checks, as well as being super simple fixes if you find any of them are damaged or faulty.
Doors, boot lid, loading doors, bonnet
Before your vehicle's MOT, check whether all of these open, close and lock correctly. You'll also want to take a look at the seals around each of these doors, and that they're in good shape with no major damage which could cause problems down the line.
For a lot of classic VW owners, they'll know there's something up with their doors immediately as the vehicles are pretty much airtight, meaning that closing the doors often takes a real good slam!
Again, these are all easy checks and simple repairs if you do find an issue.
Towbars
If your vehicle has a towbar, you'll need to check that it's in good condition, mounted correctly, and that the electrics running to and from it are workng properly.
General condition of body
The MOT tester will also check for major corrosion, sharp edges and generally give the body of your vehicle a good once over to ensure that its sound.
Corrosion can be an issue on older VWs, and is defintely something to regularly check for. You can prevent by regularly cleaning and maintaining your vehicle, and treating it with Waxoyl, Noxudol or similar.
Under vehicle MOT checks
Of course, a lot of the checks your vehicle will undergo will take place beneath the bonnet. The following are the areas which will be checked out by your MOT tester.
Vehicle structure
Just like the exterior bodywork, the general structure of your vehicle will be checked and tested to ensure that it isn't exessively corroded
Braking systems
If your vehicle is pulling to one side when you hit the brakes, or has any other issues, these will be flagged up during your MOT. Your handbrake will also be tested and checked to make sure that its working well, and the general condition of your braking components will also be inspected.
You should have a pretty good idea of the condition of your brakes, but a good tests and a visual inspection can save you from having to pay out for work which you may have been able to do yourself.
Exhaust systems, fuel system
The general condition of your vehicle's exhaust system, as well as the fuel system, will both be checked over during your vehicle's MOT.
Leaks, the security of all the seals, any damage to key components will all be checked over and inspected. These may be tricker for you to test ahead of the MOT, but you should have a pretty good idea if your vehicle is belching out black smoke while you drive around, anyway!
Steering & power steering and suspension components
These will also be given a good check, to see if there's any damage, wear or other issues which may cause problems or compromise safety.
Again, these can be harder to check, depending on the age of your vehicle, but it's always worth taking a look to see if you can spot any obvious issues which you might be able to fix yourself.
It's always really rewarding to work on your vehicle yourself, and can save you a lot of stress, hassle and expense if you're able to identify and resolve potential problems with your VW before they're flagged up in an MOT.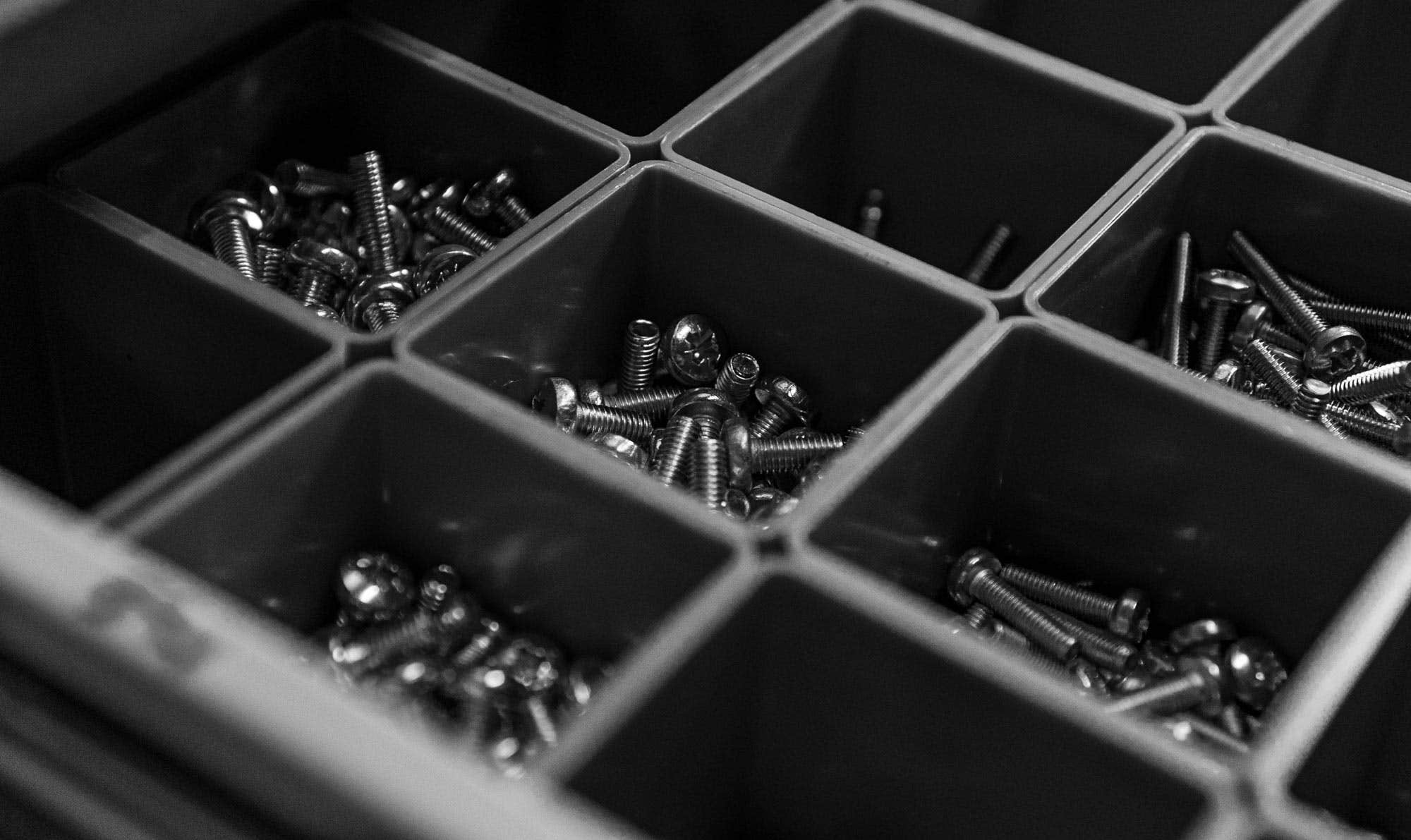 How to check your vehicle before an MOT
You can take a look at our (admittedly pretty old) video on MOT preparations, which talks you through what to check and how to check it. We should probably head back out to the on-site workshop here at JK HQ and get a more modern video shot, but all the information in the one below is still accurate:
A note on classic cars and MOT exemption:
The Government have exempted older vehicles from requiring an annual MOT test, if they meet the following criteria:
• the vehicle was built or first registered more than 40 years ago, and
• no 'substantial changes' have been made to the vehicle in the last 30 years, for example replacing the chassis, body, axles or engine to change the way the vehicle works.
If both of the above are true for your classic VW, then you're not legally required to have an MOT test for that vehicle.
However, we still recommend having your Volkswagen checked over, even if it is old enough to be exempt. The majority of the JK Team's classic cars are checked by an MOT garage annually, just to get a second set of eyes on the work we've done ourselves and to maintain the service and MOT history of the vehicle.
Obviously the choice is yours, but we're sticking to the MOT schedule for our own vehicles. Click here to read more about MOT excemptions for classic cars in the UK.