Enjoy a trip to the seaside and take part in an ancient tradition - the Jack-in-the-Green festival. A four-day event which draws in thousands of people from across the country and overseas, the festival is a traditional May Day celebration with hundreds of years of history.
The main event on the Bank Holiday Monday, is the colourful procession through the streets of Hastings Old Town filled with unique characters, dancers, drummers, giants and more. The big finale on the West Hill is the slaying of the Jack to release the spirit of summer.
Head to the seaside and witness one of Britain's truly unique customs!
Date: Friday 28 April to Monday 1 May 2023
Location: Hastings, East Sussex, England
Tickets: It's free to attend, spectate and even take part
Find out more: Click here to find out more about the Hastings Jack in the Green Festival 2023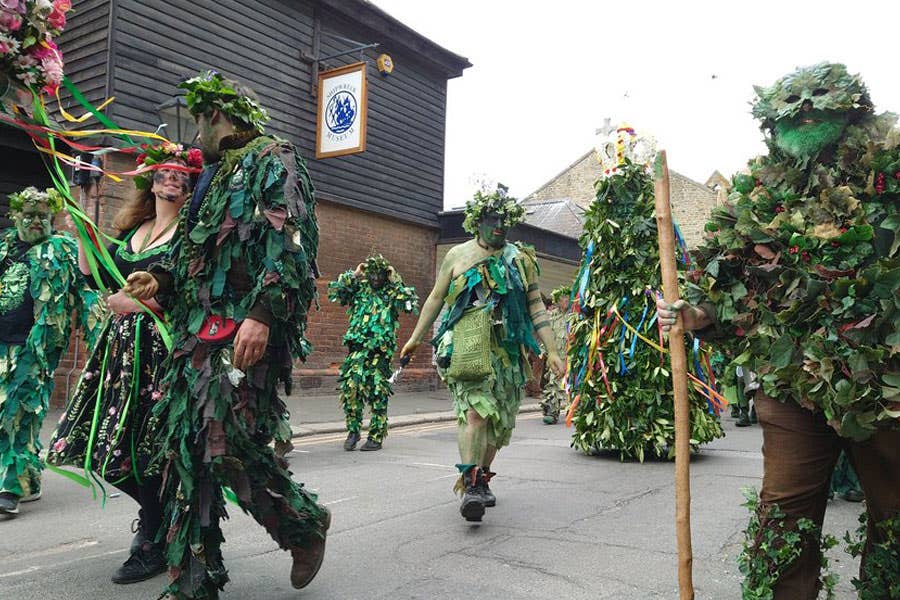 Heading to the Jack in the Green Festival at the seaside? These might help: