Guide to Camping During Coronavirus | FAQs
As the UK sways from one set of lockdown measures to the next, the public must remain vigilant and safe, but these times are nonetheless testing for us all. For those with parked up campervans, the eagerness to travel is still strong and you may even be thinking about going camping later this year.
Our guide to camping in isolation is designed to help you hatch safe and reliable plans during the coronavirus era and immediately after lockdown, or where possible enjoy safer alternatives to camping. Any travel guide to safe camping after lockdown would be incomplete if it didn't help you navigate the challenges, such as complying with national travel advice.
Maybe you want to rediscover confidence in camping again, or even simply want to know what the travelling rules are for using your campervan during lockdown, quarantine or isolation. Our travel guide has compiled all the essential know-how when it comes to staying safe and setting healthy expectations for future camping trips.
Camping and coronavirus
As an outdoor activity, many would argue that people who go camping during the COVID-19 outbreak are relatively safe. Considering that the equipment and accommodation used is privately owned, it would be fair to say that there is perhaps less risk of picking up the virus via touch than there would be in shared accommodation.
Campsite facilities
Having said this, there are shared facilities in campsites that must be considered. Depending on the campsite, these may include:
Toilets and showers
Washing up areas
Kitchens
A bar or restaurant
Play area
Outdoor sports courts
Shop
When such facilities are used by multiple people, it's important to take the proper precautions.
What campsites are doing to keep guests safe
In addition to asking visitors to practice safety measures, the owners of campsites will be making a range of changes to help ensure their guests' safety. Changes are likely to include:
Higher contactless payment threshold
Contactless check-in facilities
Screens between staff and customers in retail areas and canteens
Social distance floor markings
Increased space between pitches
Increased space between vehicles
Limited capacity bookings
Hand-sanitiser and hand-washing stations
It's important for guests to realise that such measures are there for the safety of everyone, and to adhere to them as much as possible.
Am I allowed to go camping in the UK during lockdown?
For England – and Wales, Scotland and Northern Ireland – camping during lockdown is not practical, safe or permitted. The government's strict permissions on travel beyond the home states that you must not leave for anything non-essential, which includes holidays, camping or glamping.
While the public is granted (limited) daily time for exercise, this does not include overnight stays outside of the home, so camping would be considered unlawful and unsafe.
Is it safe to go wild camping?
Wild camping is not permitted in the UK, as much of its land is for private use only. Supported by law, you should be reducing your time spent outdoors during lockdowns. This means that any type of camping activity isn't simply unadvisable but unlawful too.
Just as caravan and camping sites are shuttered, national parks and other outdoor locations are also closed from camping. During the winter, there was a small spike in public camping in national parks, which is still prohibited, as expressed in statements and updates from the Lake District National Park or Dartmoor National Park.
What if I had to cancel an existing booking?
If your camping trip has been cancelled or postponed due to lockdown measures, you should contact the caravan/campsite for rearranging future bookings. Check the terms and conditions of your booking to learn about any policies regarding cancellation due to coronavirus, which will help when it comes to rescheduling your booking.
When it comes to replanning a holiday, it's important to say updated on the government's guidance before committing to a new date.
Should I buy travel insurance for camping?
It's advisable to seek travel insurance whenever you take a holiday in order to avoid costly and inconvenient cancellations. With proper protection, your insurance can handle any unforeseen cancellations that delay your camping holiday.
Will I need to wear a face mask when I go camping?
The rules are always changing and evolving, which means it's hard to gauge what safety measures will guide camping etiquette in the future. You should always prepare to comply with existing safety measures, which will reflect not only your safety, but also those around you.
What existing safety measures are in place on campsites?
Campsites across the UK will only be allowed to reopen to the public if they're COVID-Secure, which means they comply with government guidelines. These safety measures are regularly updated, which means campsites are constantly evolving the kinds of on-site measures that keep campers safe.
Many sites, for example, request facemasks when using communal facilities, such as bathing areas or on-site shops. Campsites are still also observing social distancing measures; by taking on less bookings, campsites are able to create more space and minimise how resources and other facilities are shared. One of the most important changes is the level of commitment to hygiene, where any public spaces are cleaned regularly. This includes sanitiser stations and signposting about handwashing.
Can I drive my motorhome during lockdown?
National travel advice is restricting the kinds of movement on the roads, which includes using your campervan or motorhome during lockdown. You should only use a vehicle for restricted purposes, including:
Shopping for essentials
Childcare
Upholding medical appointments
Limited travel, such as work
For emergencies
Instead, many camper owners have been using the downtime to renovate their vehicles, whether it's mechanical or cosmetic. Some owners might find it motivational to turn their campers into passion "projects", including engine servicing, replacing parts, or ordering new camping gear.
Read here to learn how Just Kamper's is preparing for better times ahead.
Can I stay in my campervan during COVID?
Like many other camper owners, the likelihood is that your vehicle is safely parked and unused. With tight travel restrictions around the UK, using your campervan in public spaces is prohibited. This has caused many enthusiasts to use the downtime this winter to renovate their campers, such as preparing with MOT essentials.
When will campsites reopen in the UK?
In the UK, the reopening of businesses, including campsites, depends on the level of threat imposed by the coronavirus. Whilst the expected reopening date for many campsites is 12th April 2021, it's even more important to remember that sites must first comply with safety criteria.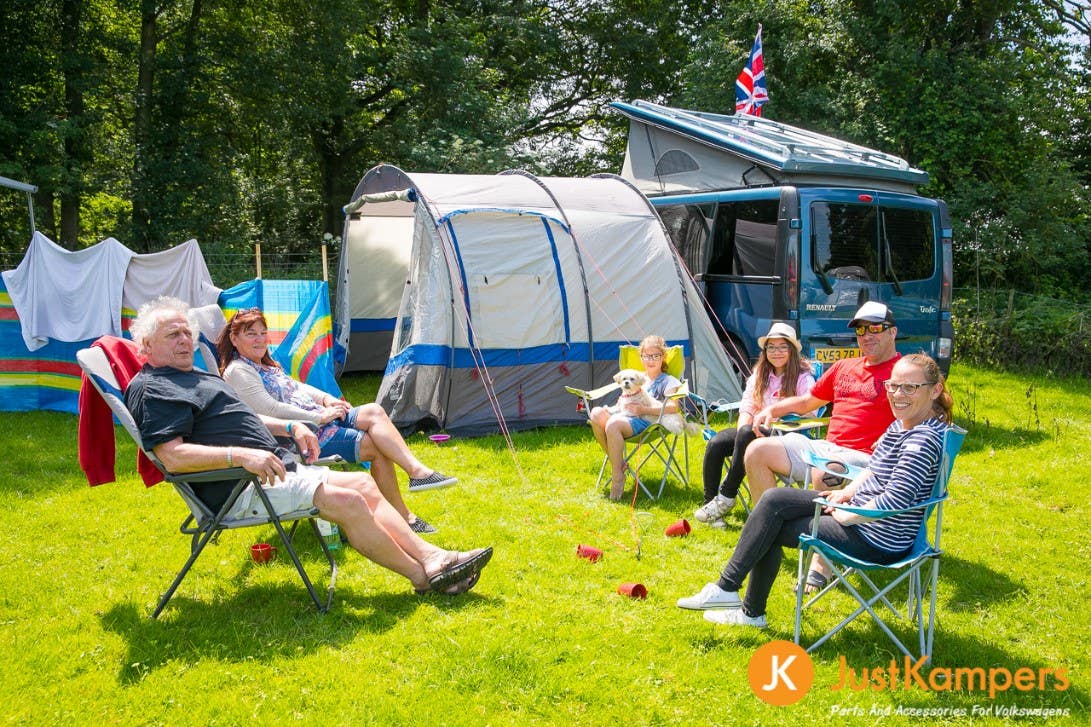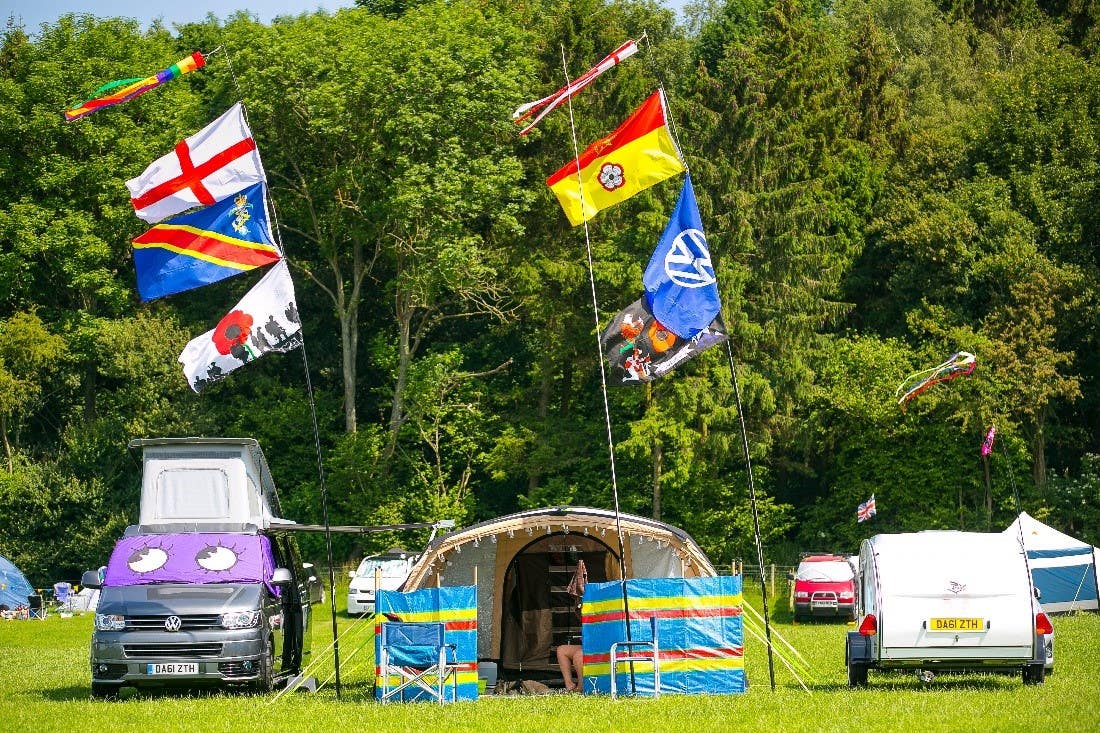 Need help working on your winter restorations? Get in touch to discuss your needs with Just Kamper's today.