For the last few years we've been running a competition with JK Insurance to give away a Volkswagen completely free. Last year it was the 1600 Variant, and this year it's this lovely 1966 VW Karmann Ghia.
We've drawn a winner for our 2017 competition, and Paul Rice is the proud new owner of the 1966 VW Karmann Ghia!
Paul has been down to JK HQ today to have a look around and pick up his new car, so we had a chat with him while he was here.
We showed Paul around JK HQ and had a good chat as we went around, along with his brother, Andy, and their dad who drove them down so they could drive back home to Nottingham in the Ghia.
It turns out that they've both had a huge collection of awesome cars and classic Volkswagens in the past, so the Ghia is obviously going to a great home.
These brothers clearly know their way around a classic, as between them they've built a few show winning vehicles, including the ones shown here in the magazines they brought with them. Clearly the Ghia is going home with people who really understand and love classic VWs!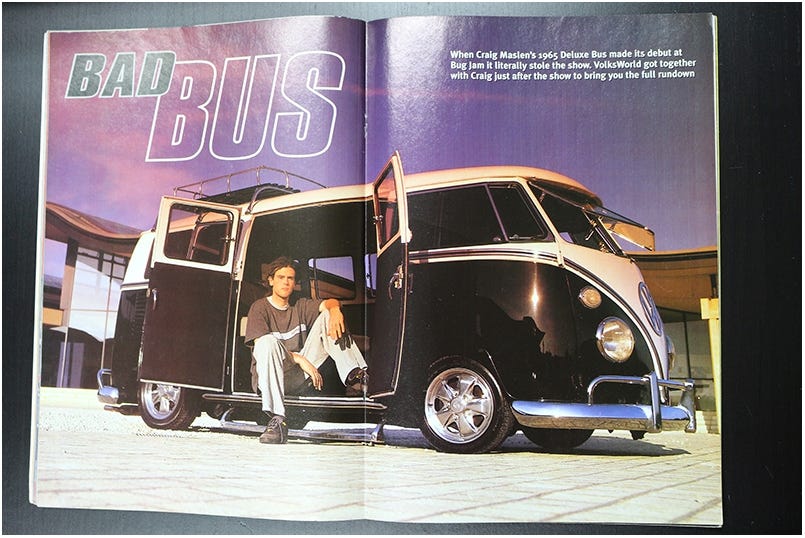 As well as these show stoppers, Paul told us he's had at least seven VW Beetles in the past, which is pretty impressive. His first one was a 1302 semi-automatic, which he bought in Germany for around 200 Marks for in the early 1990s, and his love of Beetles started from there. His love for classic VWs didn't stop at Beetles, though, as he's currently restoring a VW T2 Split Screen, which looks like it's going to be a real beauty once the thorough restoration is complete.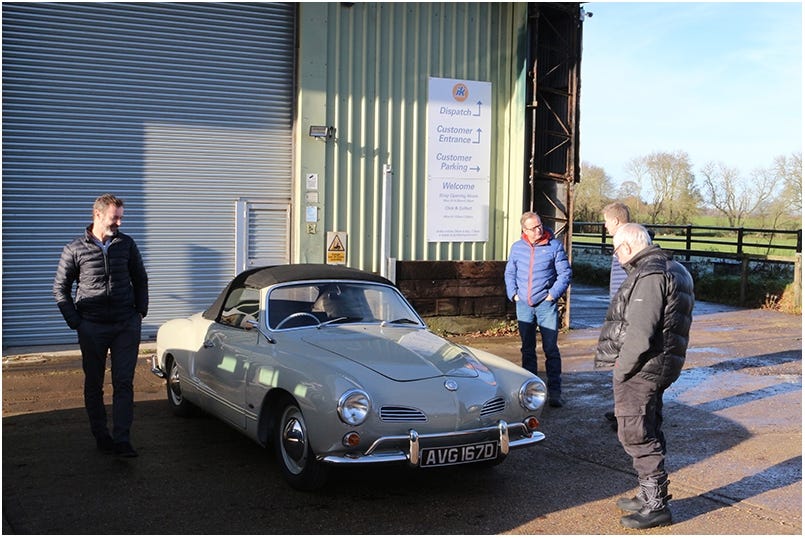 As well as these cars, Andy has recently finished a restoration on a 1971 VW Beetle which they found in a garage in Coventry. It had been tucked away for ten years after failing its MOT on a rusty beam, but Andy managed to wear the owner down and take it off their hands. Now the '71 has been fully restored and looks gorgeous.
It was great to be able to chat with Paul and Andy about their existing car collection, and to hear about where their new VW Karmann Ghia would be fitting into the collection.
They do plan to keep it, which is great news, but they'll be selling something in their existing collection to make room for it. Paul said he was aiming for a small collection of really solid, well restored cars, so it sounds like the Ghia will fit right in.
Paul told us that when he first heard that he'd won the Karmann Ghia in the giveaway, he thought it was some kind of scam, and went onto the JK site to get our number and give us a call to confirm it. A quick chat with Mark Reynolds later, and Paul was convinced that it wasn't a scam and was over the moon that he'd won the Ghia!
During the tour of JK HQ we dropped into our workshop where we're getting our giveaway vehicle for 2018 ready. Everyone seemed really impressed with it, but we're not going to reveal what it is just yet!
After a proper tour of the JK warehouse and offices, our workshop and the site where we produce our parts, followed by a good cup of tea and a photo opportunity, it was time for Paul and Andy to get behind the wheel of their new 1966 VW Karmann Ghia and head back home.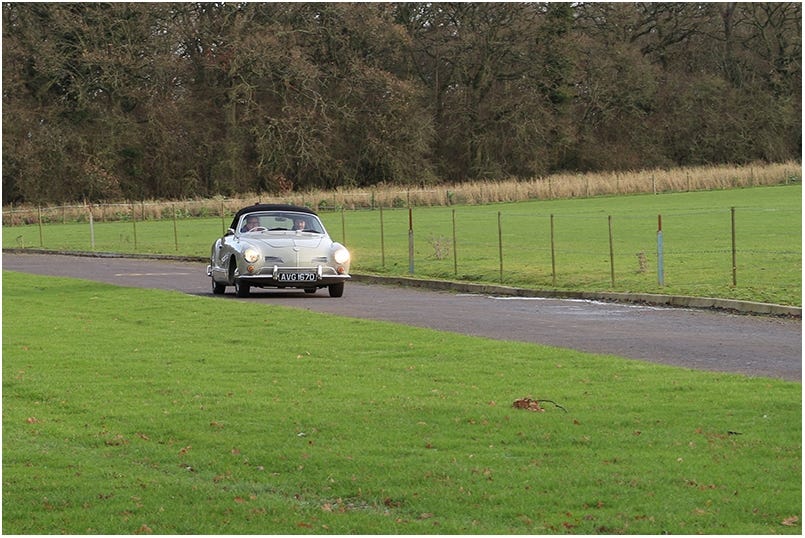 We hope Paul and Andy Rice really enjoy the Ghia, and look forward to seeing them and the '66 at a few shows in 2018!
Keep an eye out for information about our next giveaway competition, which we'll be running with Just Kampers Insurance next year.