Go green on your holiday! Just Kampers Hire shines a spotlight on 'Indie' the Electric converted camper and speak to the owners on how the first 100% electric classic campervan hire company in the world began.
Kit Lacey and his vibrant VW T2, Indie, are members of the Just Kampers Hire Community, and see the future of campervans to be as green as Indie herself! She was the first of many electric conversions that Kit's company eDub Services have completed, and their ambitious goals of bringing the much-loved vintage camper into a new era of sustainable travel, with customer satisfaction at its centre, makes for an admirable and exciting story to say the least.
He kindly offered to share his experience in becoming the first fully electric classic camper hire company in the world, and some of the business's exciting upcoming conversion projects.
Firstly, what attracted you to convert a classic campervan?
There are so many reasons why I was attracted to classic campervans to begin with, they bring people a lot of joy, even if you were just passing one bumbling along the road it's hard not to smile. Although, when you come to drive these vehicles yourself it can turn into a bit of a bumpy ride, if you pardon the pun!
As with any classic vehicle, reliability and efficiency are always valid concerns to have, so when we started planning our campervan hire business, we knew this was something that our customers would be worried about too. With this in mind, we tried to think about ways that would eliminate this added stress and make classic camper holidays as fun and enjoyable as they look.
Where did the idea for an electric conversion come from?
Once we knew that we wanted to work on classic campers to make them safe and reliable for our customers, it was a case of considering what upgrades these vans would need. Our starting point was deciding on a new drive train to make them more environmentally friendly and fit for any journey that our customers set their hearts on.
My mum, who is a Senior Lecturer for Electrical Engineering at Teesside University, passed along her knowledge of electric vehicles to me on a road trip that we took together (where all the best ideas happen!), and it all suddenly clicked into place.
Making and hiring out electric campervans seemed like a brilliant way to achieve our business goals, and we quickly realised that the demand for eco-friendly travel options was under-represented for campervans at the time, making it an even more exciting venture for us.
Converting electric campervans took my life into a whole new direction that I could have never predicted, but I'm so glad to have embraced it and discovered more about this exciting technology to bring it into the camper hire community.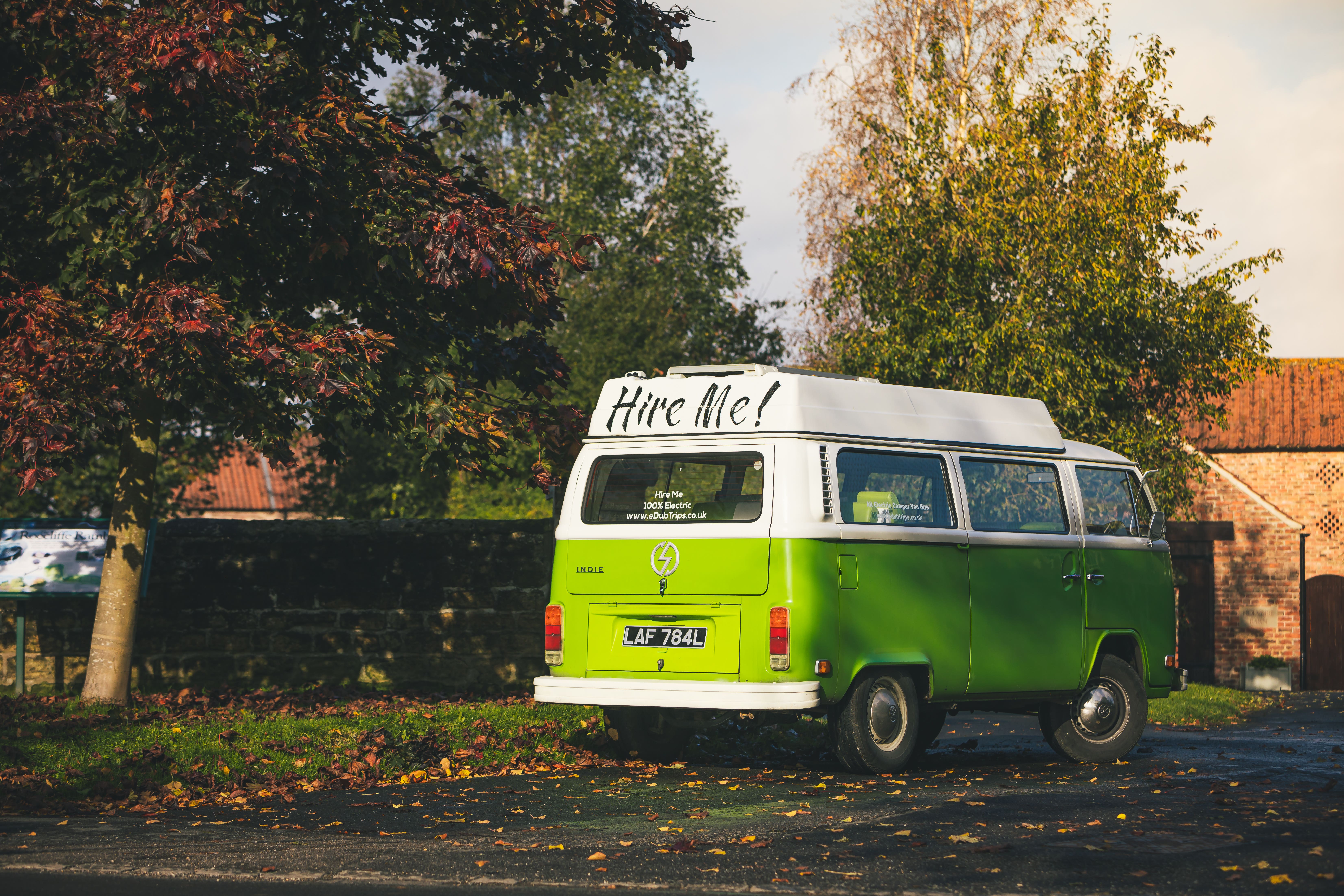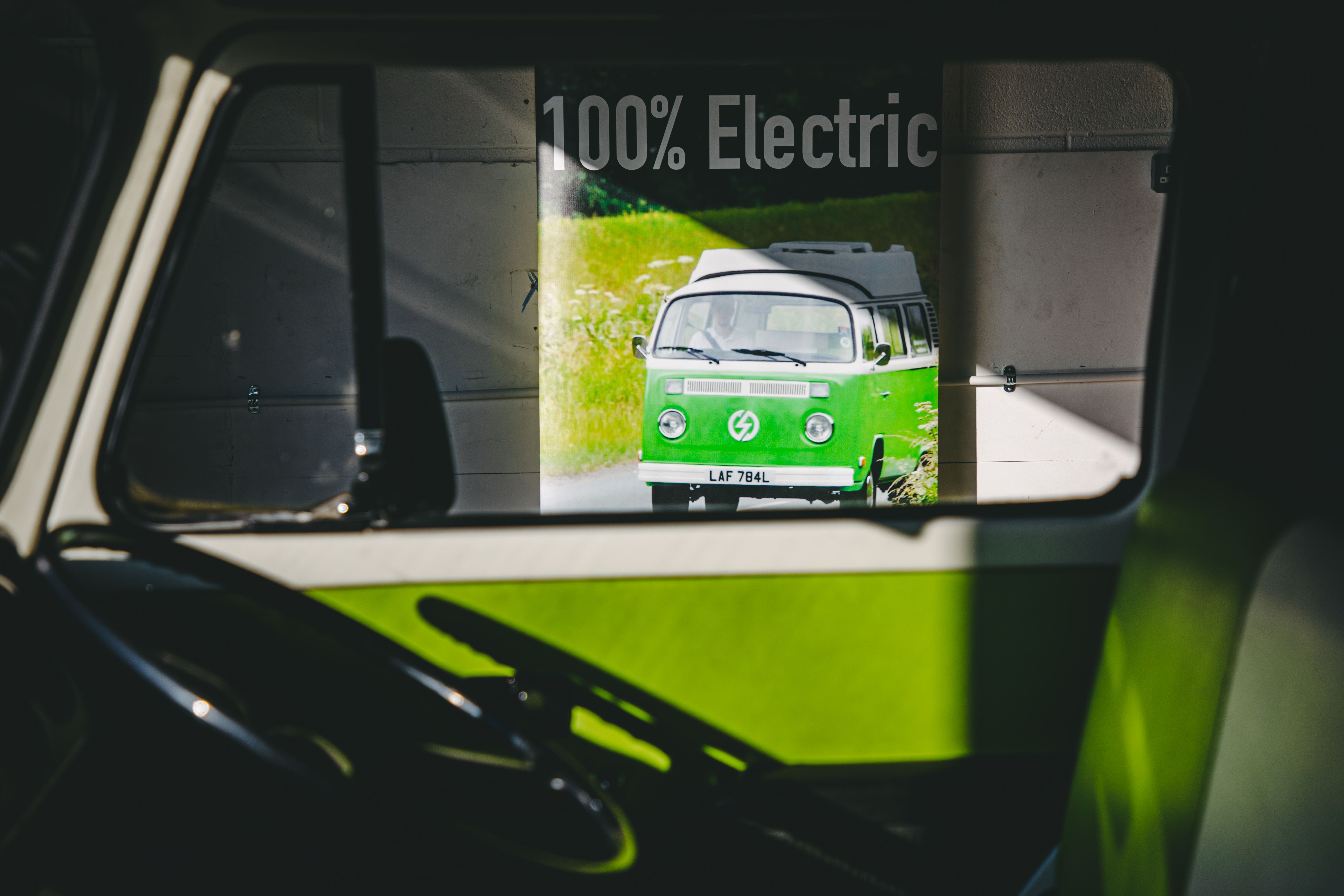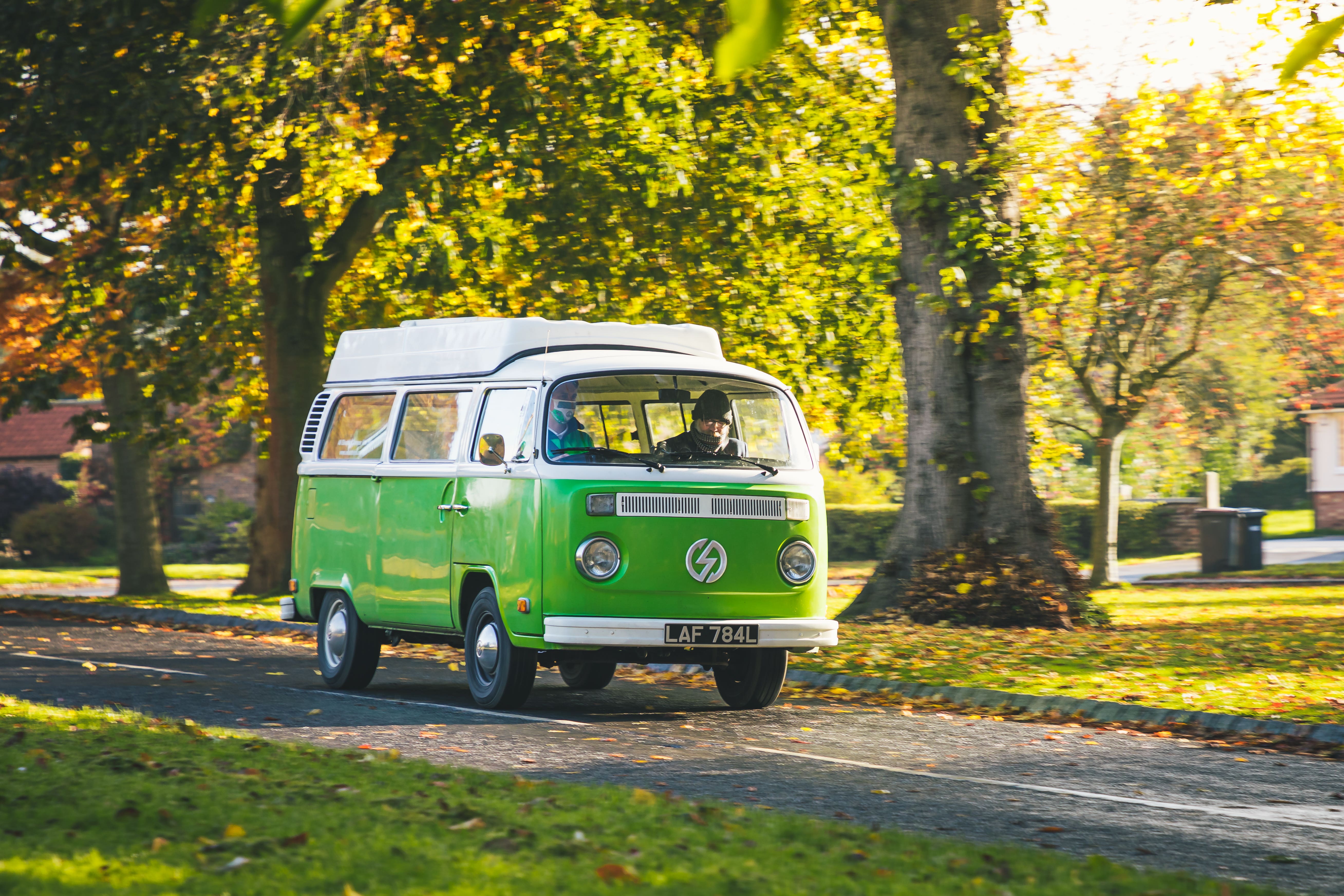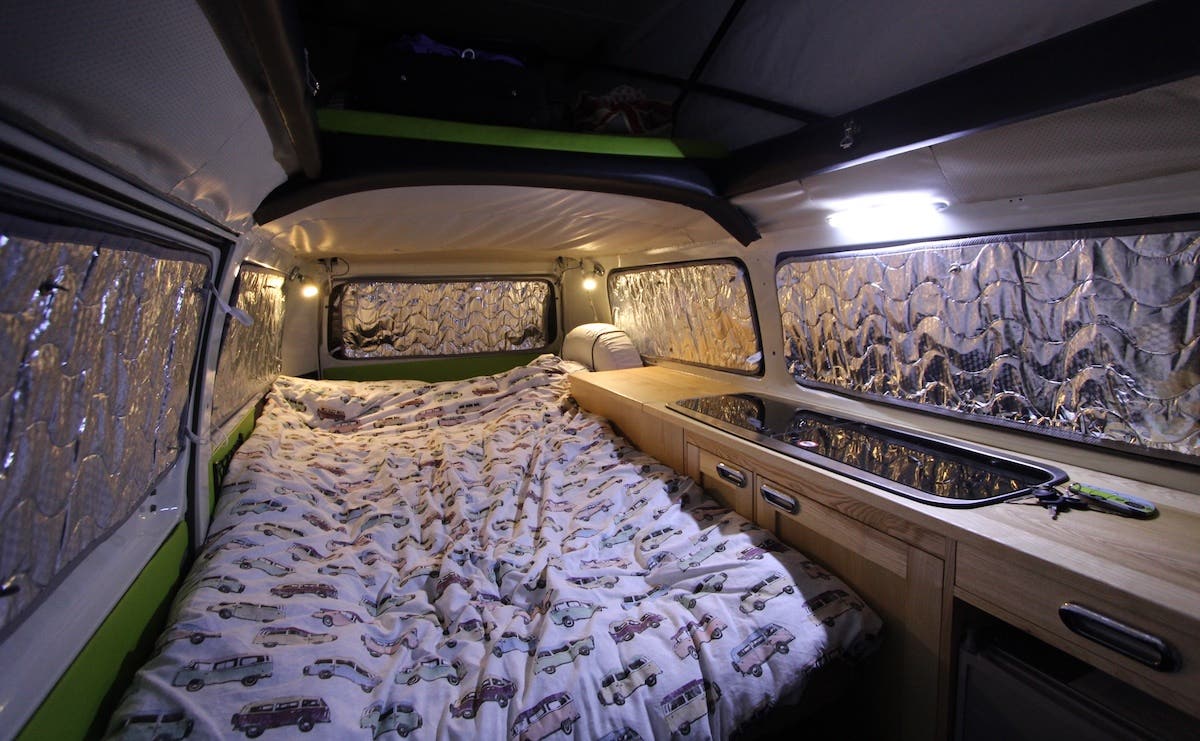 Can you tell us more about your business?
Absolutely! Our business began in 2013 and our vision was to be the first 100% electric classic campervan hire company in the world, which we are proud to say happened in 2015.
We were over the moon to have achieved this goal, especially as it's so relevant to the world that we live in today. After our first conversion of Indie we knew we were onto something really exciting and innovative, and that having our customers' interest at heart was the key component to our success.
We are proudly based in Yorkshire and our campervan's low range gives our customers the freedom to discover the beautiful surrounding area, be it the North York Moors in the east, or the striking Yorkshire Dales in the west.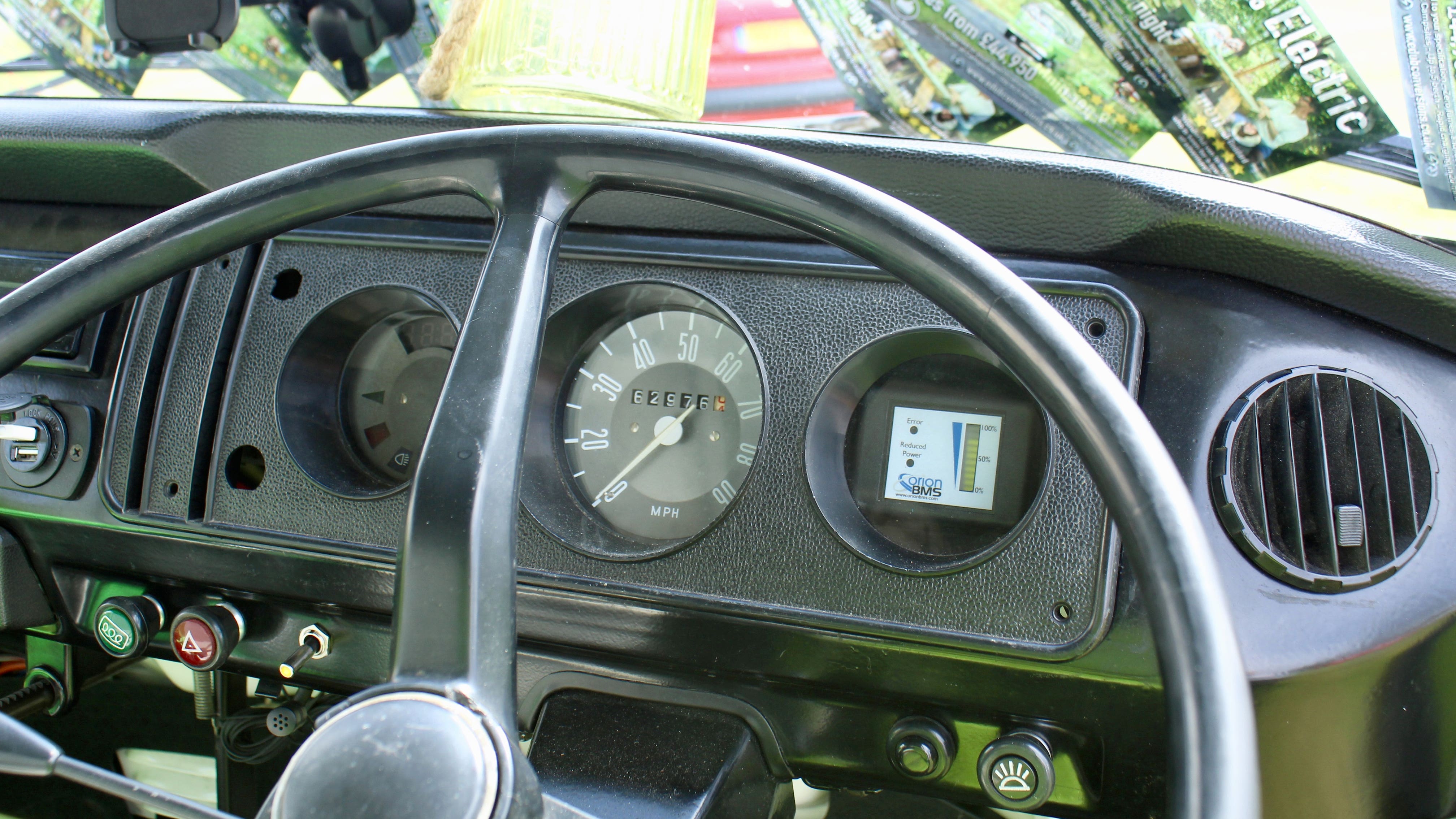 How has your business developed since 2013?
When we began we were purely operating as a campervan hire company and came across a lot of people who had never driven a classic campervan, let alone an electric one!
We loved introducing people to this fun way of life, and soon after eDub Trips started we noticed that many of our customers were coming down with the camper bug themselves. At this point, we began offering a whole range of services, from custom conversions to wedding and private hire. This is when we rebranded to eDub Services.
Meeting people from all walks of life who want to share our love of campervans and the planet makes our job immensely rewarding. Unlike many other conversion companies that are out there, our background isn't in mechanics but in delivering the best service for our customers, so with us people don't just get a vehicle but a member of the family.
We'd love to hear more about your conversion of Indie. What was the experience like?
Indie was our first conversion project, and it's safe to say we wanted her to be our last many times during the process! But now, looking back, we couldn't be prouder of sticking at it through the challenging points, and although she surpassed our 5-month-goal to complete, the experience prepared us for our future conversion projects.
For a great deal of classic vehicles, it's the exterior that attracts people so one of our main aims was to maintain the classic and quintessential VW features. When people look at Indie they won't immediately recognise her as an EV (electric vehicle), which for me adds to the allure. To achieve this with Indie, and the conversion projects we completed afterwards, we hid the batteries under the seats and cabinets. You'd never know they were there unless you looked closely at the lack of exhaust or listened to her as she drove by.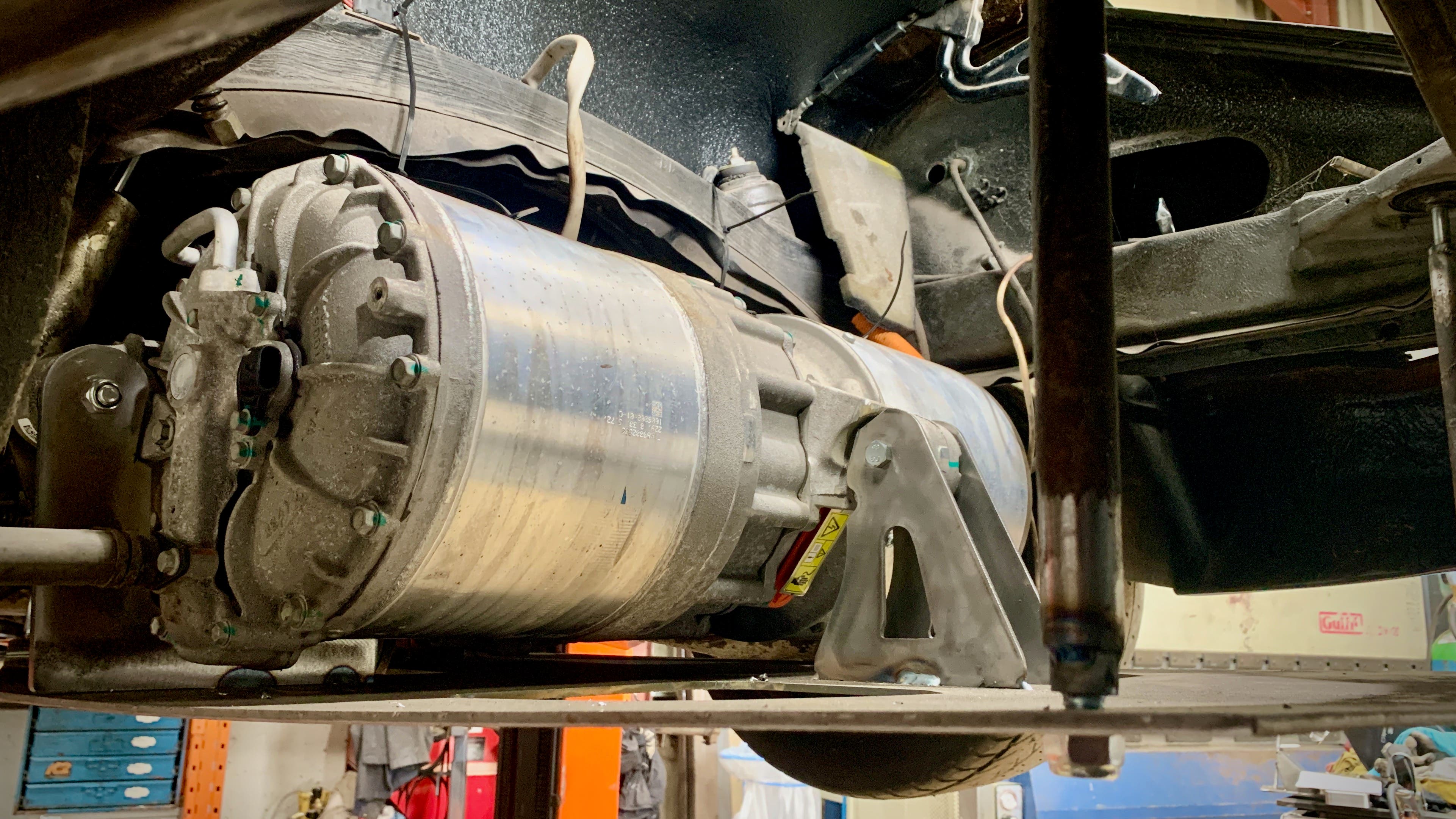 You've mentioned that you've completed other projects since Indie. Can you tell us a little bit about those?
All in all, we have now completed 3 different campervan conversion packs, with each one being a little bit different in a technological sense. As mentioned, Indie was the first, who has a low voltage battery pack (144V) and a manual transmission. She's only got a 26kWh battery pack, which is good for a 50 to 70-mile range, making her ideal for our hirers.
We've gone through using Nissan Leaf systems and have finally settled on Tesla systems, as their motors are incredible and give us great versatility for our conversions.
We also worked on a Datsun 240Z and completed a Porsche 911 with an 80kWh battery pack and 407BHP. 2021 has started with a bang, with six projects confirmed so far, including a Golf Mk2 and a beautiful BMW 700.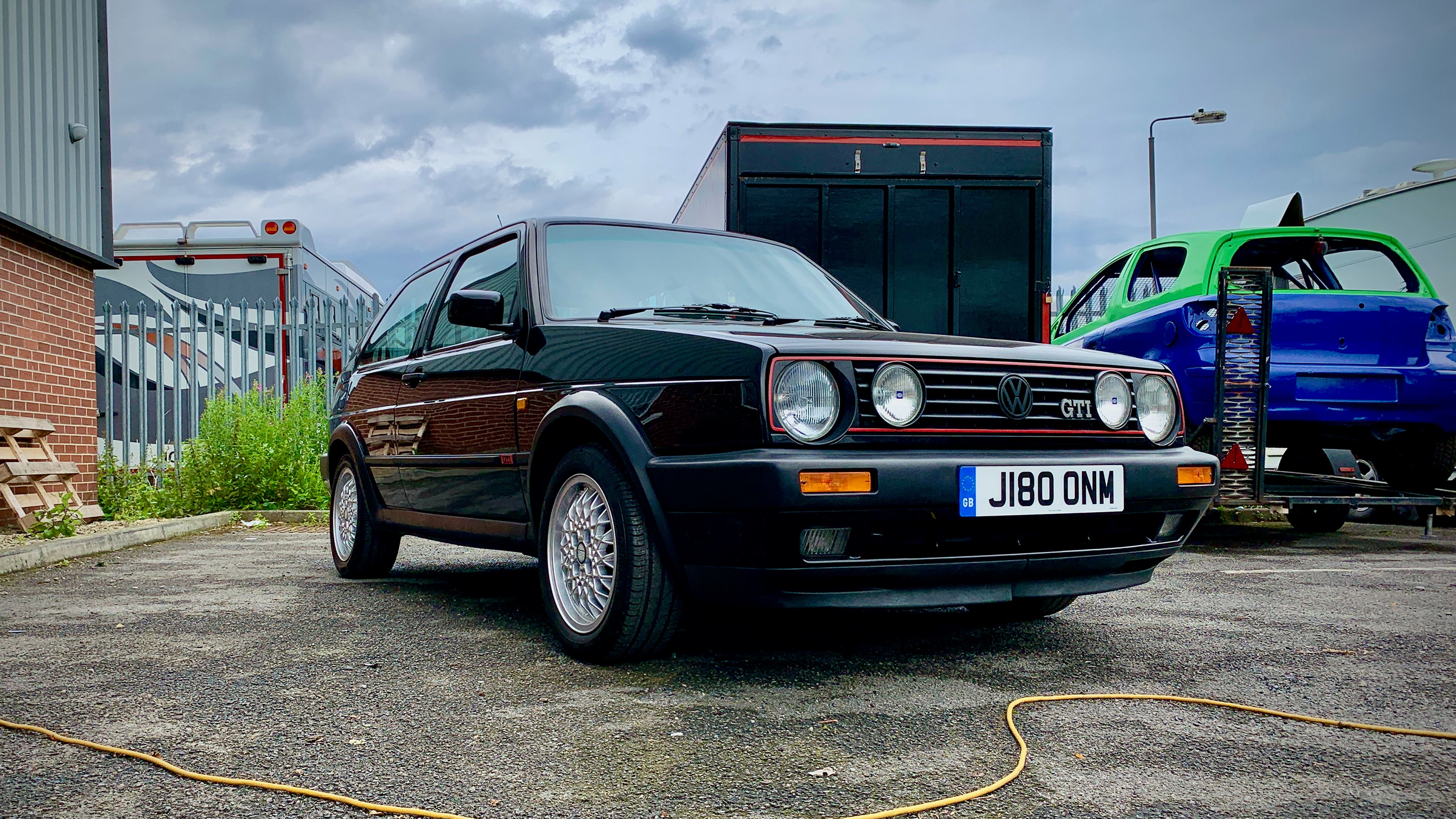 Which has been your favourite conversion?
I'm not sure I would be able to pick a favourite because I don't believe in the 'perfect conversion', just one that is perfect for the customer. If a couple are looking for a weekend exploring the beautiful nearby countryside, Indie is perfect for that as they wouldn't need a huge amount of power, just a comfortable and reliable van for their holiday. We always match the conversion to the customer!
What would be your dream conversion?
That's a tough question, but I would have to say another classic VW T2 Camper. It's the same length front to back as a Nissan leaf but you can drive it, sleep in it and see the world in it! Plus, there's unlimited colour and design options you could explore, which my wife would also love.
What do you think is the future of your business?
We have so many exciting things in the pipeline, and whilst our main focus will always be on the campervan conversions, we are also working on a number of different projects for Porsche 911s, Golf Mk2s and BMW 700s. The conversion side of our business is taking us into lots of exciting directions, and alongside these projects we also have a line of classic Vespa and Lambretta conversions coming out this summer, we can't wait.
Working with all sorts of campers and cars has cemented our passion for electric vehicle technology, which we would love to keep using in innovative ways, staying up to date with the newest advancements. It's also been great to combine this with our passion for the outdoors, and we've not only made Yorkshire our business's base, but we also feel part of the wider community of local campsites and van enthusiasts nearby.
Our vision for the future is to have an eDub Station (collection point for hires) in every National Park in the world! Plus, an eDub Conversion Center in every country.
We prefer to grow organically, by producing great products for customers and scaling up as we go.
Finally, would you say that electric campervans are the future?
100% yes. First and foremost, we have no choice, we are all going to have to go green. But also, an electric conversion makes sense for every classic camper. Once electric vehicles become the mainstream, everyone will be able to protect their investment with an electric conversion that suits their needs.