We all dream of taking time off and travelling the world, but the reality is it's a hard thing to do. Life has a habit of getting in the way and other things take priority!
But, if you really want to do it, you can, you just need to plan well in advance and make sure you have all the necessary paperwork in place. As North America is one of the most popular, and accessible, destinations for a major road trip, here Michael and Angela offer some first-hand advice and information on how to go about doing it:
'We marked the places we wanted to visit and, from there, formed a rough route. We then looked at the distances involved, and how the weather changes with the seasons. For our trip, we estimated roughly six months, setting off in September from Halifax, in Nova Scotia, Canada, then travelling west across the USA and eventually ending up back in Canada again.
This decision was partly based on our having family in Nova Scotia, but also as the cost to ship a vehicle to the west coast of America is significantly higher than the east. By shipping from Southampton to Halifax we saved around £500 shipping and £200 on flights. Also, Canada has slightly less complicated legislation to import a vehicle temporarily into the country!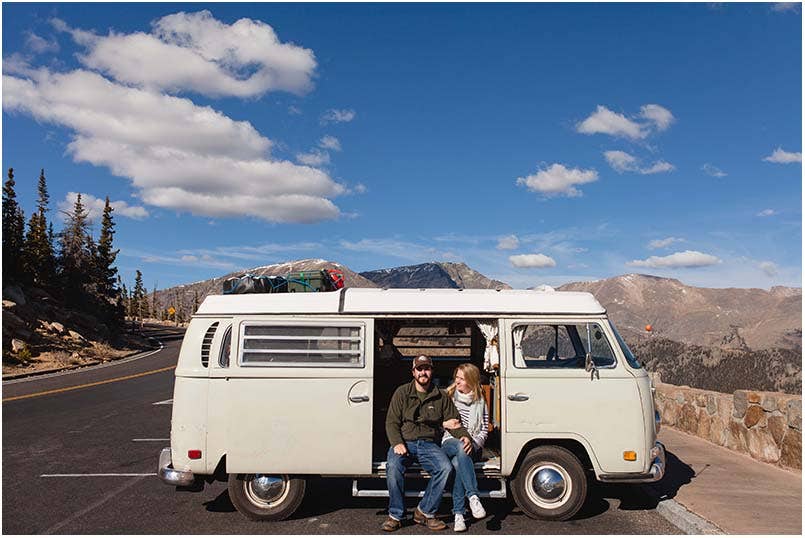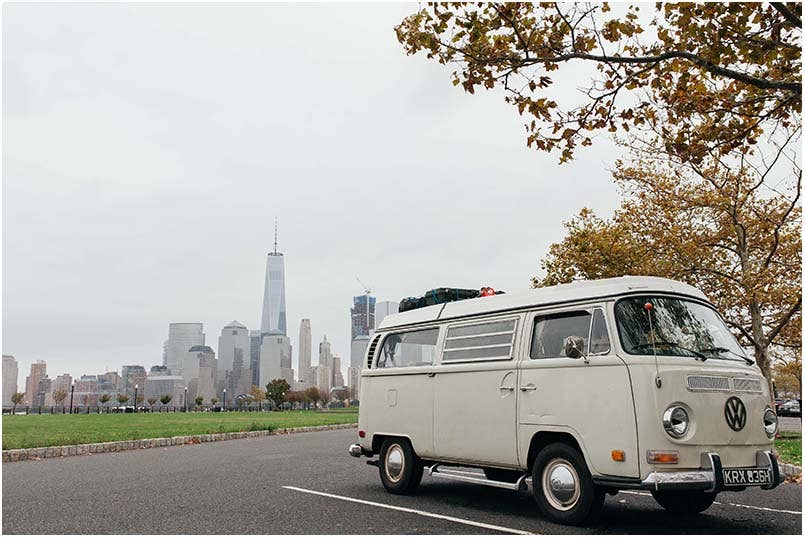 We found there is a ferry sailing from most major ports on average every two weeks. Once you have confirmed a date and paid, you will be given a date to take your vehicle to the port. This can be up to two weeks before sailing. Take all your shipping and vehicle documents with you and ensure you are given a 'received' receipt.
As part of your insurance policy, the shippers will take photos and write a condition report. Make sure this takes place. We also took pictures and did our own report for peace of mind.
Shortly after sailing you will receive a bill of landing from your chosen shipping company. You are required to be in the destination country when your vehicle arrives, and must supply an address and contact details of where you will be staying (a hotel is fine). This is important as the shipping agent needs to be able to contact you when your vehicle arrives. Bear in mind that ships and customs are frequently delayed, so it's worth building in a little contingency. We used Kingscote Rojay Ltd. (www.KR-l.com) and were impressed with the service. For us, the whole process cost approximately £1,200, plus C$200 for landing / admin costs and took two days longer than expected due to port delays and vehicle checks.
Before you are allowed to drive your vehicle away, you must pay the admin / release fee. You cannot do this at the port, it needs to be in place when you pick up your vehicle, so make sure it has cleared before you turn up. And have all the paperwork with you – shipping docs, proof of customs paid etc. and have it stamped.
So, with all this to consider, you may be wondering why we went through all the hassle and didn't just buy a Bus in North America. Good question, and we did consider it, even going so far as contacting a few specialists who offer to source vehicles for you, but for us it came down to budget, knowledge of our own Bus and the fact we didn't want to waste time travelling around trying to and an unknown Bus to buy. If you have more time than we did, or plan to sell the Bus on again at the end of your trip, or perhaps don't have a Bus of your own and want to bring one back, it is definitely worth considering.
Our Bus is a left-hand drive 1969 Early Bay, rust free but a little rough round the edges. It already had many of the things we wanted when we bought it: leisure system; electrical hook-up; compressor fridge / freezer; Propex heater; new canvas; re-upholstered and comfortable 3⁄4-width bed and a Westfalia Berlin interior from a later Bus. As we were going to be living in 'Rocky' for six months, I spent a long time getting to know our Bus here in the UK and preparing it to ensure it was in the best possible condition for our trip.
One thing you won't be able to do before you arrive is sort your gas connection. Gas regulators in the USA and Canada are different to UK and Europe, so you will need to find an RV gas installation / conversion shop. We used HFC (www.hoseandfittingscanada.com) in Dartmouth, Nova Scotia, who also sold gas bottles small enough to fit in our Bus (most petrol stations only stock bigger sizes suitable for large RVs), then used U-Haul and Canadian Tire for refills.
Our advice would be not to take a mint restoration, or a heavily modified Bus, on a trip like this as there's a lot that can go wrong and you don't want to be worrying about your Bus all the time. If you plan to do a lot of wild camping, or heading off the beaten track, stock ride height and commercial tyres will be beneficial. Make sure you have plenty of storage, both practically and for security reasons, that your Bus is structurally sound, well maintained and recently serviced. You can't plan for every eventuality, but you can be prepared. I would have liked a stock 1600 for ease of repair, but we bought our Bus already fitted with a 1641cc engine with an external oil filter, electric fuel pump, Pertronix electronic ignition and a mismatched carb. It had good compression, oil pressure and didn't leak, so we decided to stick with it, just replacing the carb with a pair of 34 ICT Webers. I also added oil pressure and temp, cylinder head temp and voltage gauges, just to keep an eye on how everything is running.
In hindsight, a more powerful engine would have helped up some of the mountain passes, and disc brakes would definitely have helped coming back down them! Inside, as well as the things previously mentioned, it had a 125A/h leisure battery with cut-off switch, VSR, battery charger, 3-pin and USB plugs and a 12V adapter. To make it USA-friendly, we just changed the battery charger for a 110V version as we only planned to charge camera and laptop batteries.
We also added a 100W flexi solar panel, which is connected to the leisure battery via a solar controller, and wired the stock Westy interior lights into the leisure circuit, with LED bulbs to save a little power.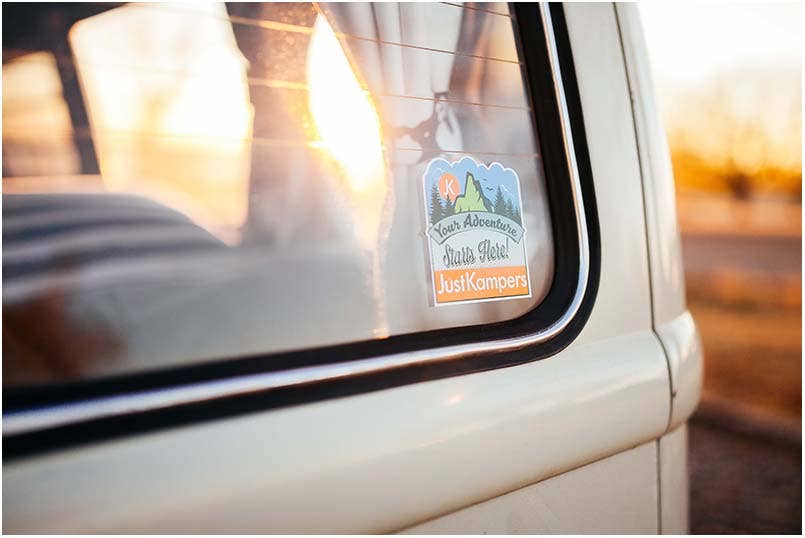 The most important thing to remember is, no matter how well you plan it, a trip like this will seldom be what you expect, for all the good reasons, as well as the not so good. We found we had to embrace something new every day, whether it was just a new place, a new face or a new mechanical issue! There's no doubt it can be tiring and trying living in such a small space, but falling asleep peering at the Milky Way, or waking up to breathtaking mountain peaks glowing red at sunrise, it's all worth it.
Travelling for months on end, we sometimes just wanted to stay put in one place for a while, especially when it was somewhere we really liked, or when it was time to service the Bus, so leave enough flexibility in your itinerary to allow for this. And be prepared to change your plans at the last minute based on the weather, people you meet and advice you will undoubtedly be given. In our experience, that leads to the best experiences of all. Good luck, and happy travelling.'