An ancient tradition which recurrs every year, the Flaming Tar Barrels are carried through the winding roads of Ottery St Mary in front of thousands of locals and visitors.
Ottery St. Mary is internationally renowned for its Tar Barrels, an old custom said to have originated in the 17th century. Each of Ottery's central public houses sponsors a single barrel, and in the weeks prior to the day of the event, which always happens on November 5th, the barrels are soaked with tar.
The barrels are lit outside each of the pubs in turn and once the flames begin to pour out, they are hoisted up onto local people's backs and shoulders.
The streets and alleys around the pubs are packed with people, all eager to feel the lick of the barrels flame. Seventeen Barrels all in all are lit over the course of the evening.
Date: Sunday 5 November 2023
Location: Ottery St Mary, Devon, EX11 1BZ
Tickets: It's free to attend, and you won't need any tickets
Find out more: Click here to find out more about the 2023 Tar Barrels festival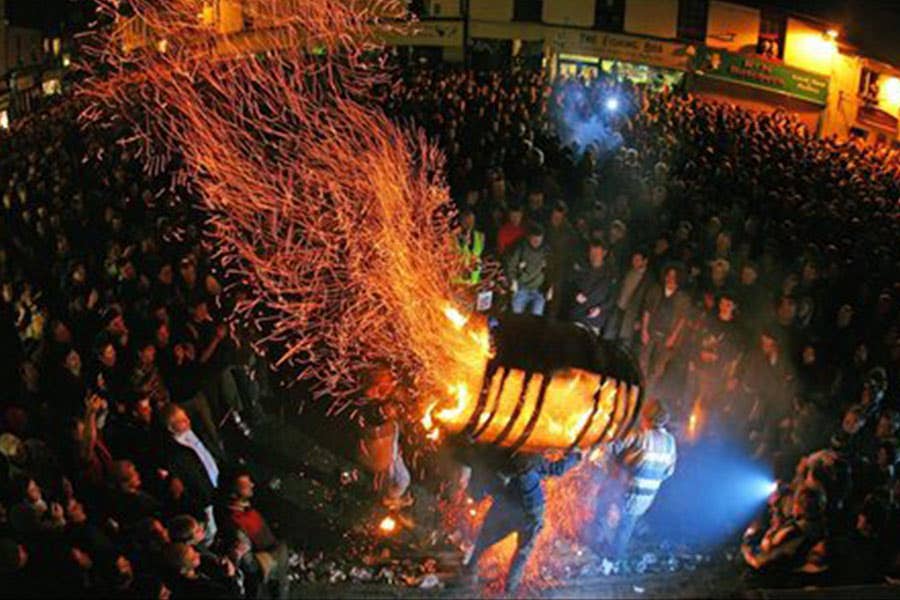 Stay safe out there!