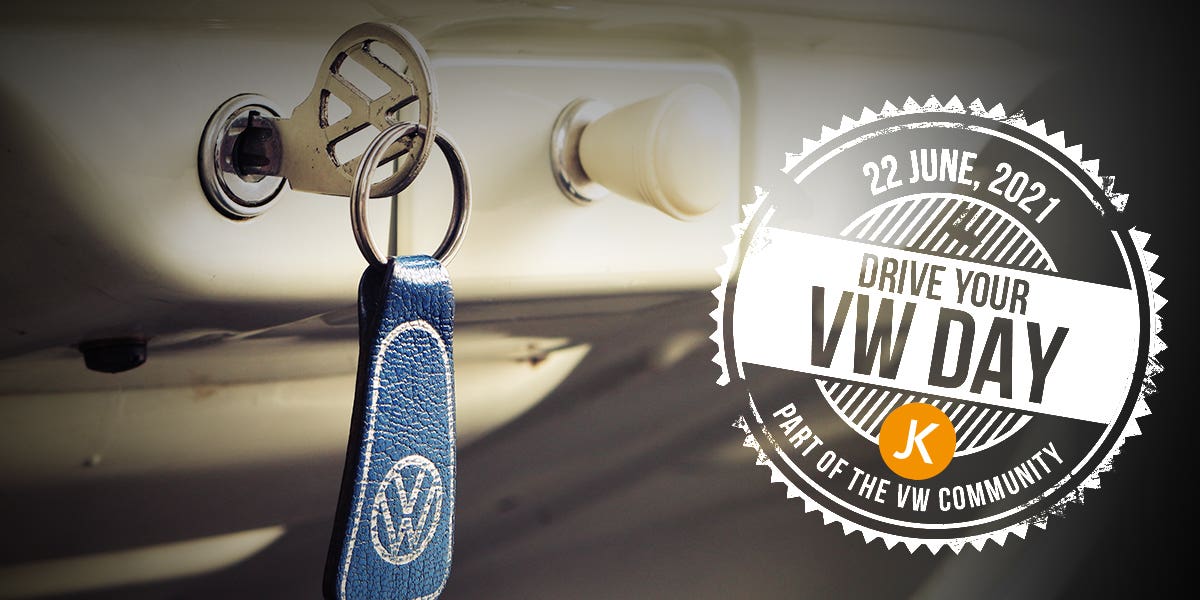 On Tuesday, June 22nd, Just Kampers will be celebrating and participating in Drive Your VW Day. An annual event – now in its 26th year!
The date of June 22nd was chosen in part for its historical significance to the Beetle. This date commemorates the day in 1934 when the developmental contract for the VW Beetle was signed.
The Worldwide Day of the VW Beetle was the result of arduous work that took some years and that involved clubs of many parts of the world. Alexander Gromow had the idea and the goal to launch it internationally. This was done in the form of communication via letter as the Internet was not accessible for the public at that time, and through the informative bulletin of the Fusca Clube do Brasil.
Details can be seen in the Declaration of Bad Camberg, which was authenticated with the signatures of Dr Bernd Wiersch, custodian of the Auto Museum Volkswagen, Mr Heinz Willy Lottermann, collector of VW cars and promoter of the events of Bad Camberg (deceased in 2000) and by Alexander Gromow himself as the creator of the idea of this commemorative day.
The Declaration of Bad Camberg was distributed on June, 24th, 1995. Today this declaration is shown on many websites on the Internet, having been translated to many languages, including Japanese.
View the document below :
From this original celebration, "Drive your VW Day" has evolved. Through the combined efforts of VW clubs and enthusiasts alike, this day has grown to become a popular event for many owners of this much-admired vehicle.
The event not only now pays tribute to the Beetle, but the entirety of the Volkswagen model range as well. All models of VW are urged to be driven on this day.
Celebrate with Just Kampers and show us your VWs! So join in and send your pictures to us via Facebook