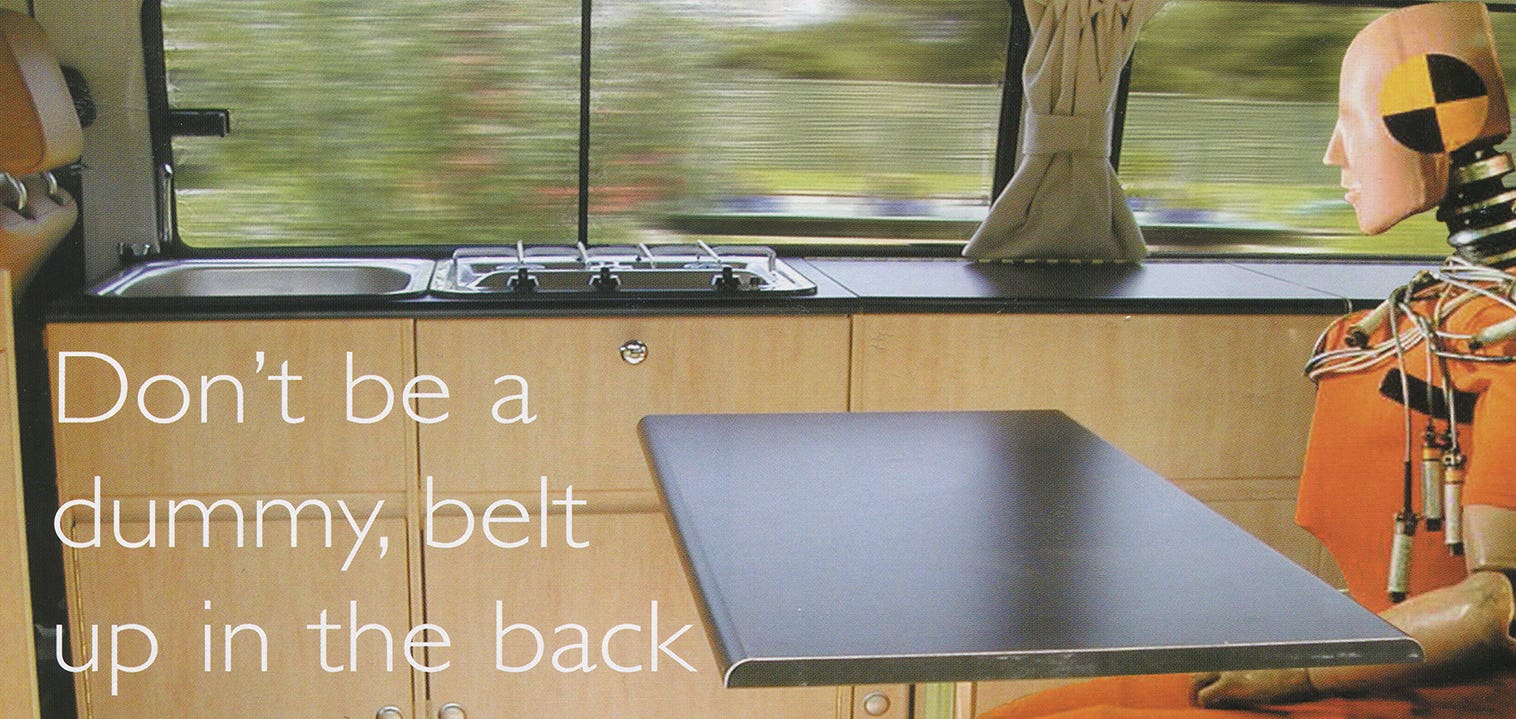 Do seat belts fit in the back of my VW T2 camper?
AlI models from 1968-91 that left the VW factory with windows have the seat belt mounts fitted in the rear.
On models that do not have mounts as standard, you can drill your own holes in the rear bulkhead/wheel arch tubs (just behind the rear bulkhead is the fuel tank on 1968-80 models so please be careful).
Fitting rear seat belts to a 1968-79 bus
Post-August 1967 models that have the second digit of the chassis number as a 2, 3 or 4 all have the mountings fitted from the factory. Depending on the layout of the cupboards if yours is a Camper, you should be able to fit lap belts and or 3 point inertia reel belts.
If you do not have factory-fitted mounting points and have drilled your own holes, you will need to install a stress plate on each mounting point to ensure the bolt cannot pull through the bodywork in the case of an accident.
It is very important on Campers that the cushions are very well fixed, otherwise in an accident, the cushions may move and the seat belt can become a noose ... food for thought. If you have any doubts about fitting seat belts or the condition of your existing belts, please contact a reputable garage ... Be safe, not sorry.
Please note: If your Camper is based on a commercial vehicle, please ensure that any mounts are installed by someone who is capable of welding to MOT standards.
Front Seat Belts