More from this author
Coronavirus Update - Keeping Safe And Sane

Update 04/01/2021:
We are staying open to service the VW Community, many of whom are key workers, through these difficult times. As a mail-order company we are still open and shipping orders as normal. We have taken every precaution possible to ensure our Team's safety so we can continue to operate and support you where possible through these challenging times.

Our Walk-in Shop is Shut
To protect you, our staff and all of our families, we are currently not taking any face to face orders in our shop however you can shop safely with Just Kampers in the following ways :
Mail order Open 7 days a week
Place your order online at www.justkampers.com our website is open 24/7 and ready to assist you. To spread out the number of JK team in the warehouse, at any one time, we are open 7am-7pm 7 days a week and shipping your orders as fast as we can.
Click and Collect
Please be aware that we have taken the decision not to offer a click and collect service during the current lockdown. Government guidelines are that none or us should be making unnecessary journeys. This protects you and our Team from face to face contact, however brief. We are shipping parts as normal, orders over £50 are FREE delivery and in most cases you will receive your parts next day, so there really is no need to leave your home to visit us. As much as we like to see and chat to you all, sadly now is not the time to be sociable.
JK Discount for NHS staff, Emergency Services, and the Armed Forces.
We're part of the Blue Light Card discount scheme as we want to support the unsung heroes that put themselves on the front line to keep us all safe and well, both during the current crisis and when we get back to normality. So if you work for the NHS, any of the Emergency Services or the Armed Forces please go to www.bluelightcard.co.uk and log in to get your discount code. We'd also like to say a huge thank you from all the JK Team and our families for everything you are doing for us.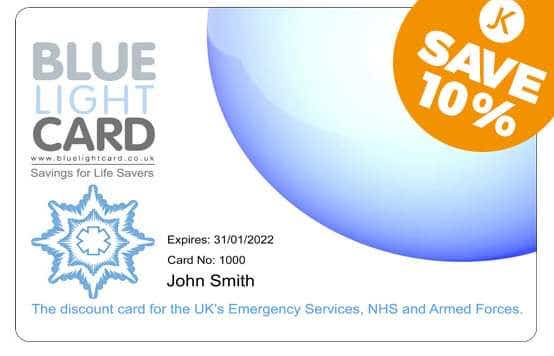 As with the first lockdown, the vast majority of our deliveries are arriving on time but this may vary in different areas due to the Coronavirus affecting our courier's staffing levels. Unfortunately, any delays are completely out of our hands. We'd like to thank you in advance for your patience and understanding.
Actions We Are Taking to Keep The Team Safe:
The company has been effectively split into 4 groups and contact between the groups is kept to the absolute minimum, we have gone beyond the government guidelines in advance of Government announcements.
Actions taken
Anyone who could work from home or has underlying health issues or children that need care due to school closures are now working from home. This helps reduce the risk of infection, we are told by circa 90% All warehouse team members have been split into 2 teams (Blue and Green) and are working alternate 2-day rolling shifts. This helps reduce the risk of infection by 75%
Protective PPE For Staff: All staff across the business have been supplied with Face masks and shields.
Covid Secure Working: Plastic screens have been installed on all desks and we have moved desks apart to make space.
Child care: Anyone who needed to care for their children have been accommodated from the 5th January 2021 and are working from home to provide their children with the best care in these difficult times.
Sickness and or self-isolating: At Just Kampers we have gone above and beyond the legal requirement in regards to sick pay for absence from work, to ensure the mental and physical wellbeing of our team is upheld.
Food boxes: From the 5th January 2021 we have been organising the delivery of basic food and medicine to JK team members at home if they are in isolation and do not have a way of getting supplies.
Cleaning: Shaun, our Sales Director, has taken the role of on-site disinfector. All door handles, taps, sinks, desks, phones, picking trollies etc are being cleaned 2x a day.
Visitors: Normally you are very welcome at JK, BUT for now NO visitors to Just Kampers please, all orders will be dispatched via courier or post.
Sorry, but we must follow Government guidelines which means you can only travel when 100% essential.
Actions The Team are Taking to Keep Sane
During these very uncertain times, there's one thing that remains constant, the joy we get from working on our VWs which is keeping the team here at JK sane. Check out some of the progress the team has made with their projects as we use the time wisely to work and maintain our VWs.
Mark - Jack the Oval
Mark, has been cracking on with getting Jack the JK Oval ready for a hopefully better 2021. He's fitting the Porsche 356 brakes from the Beach Buggy* he bought last year.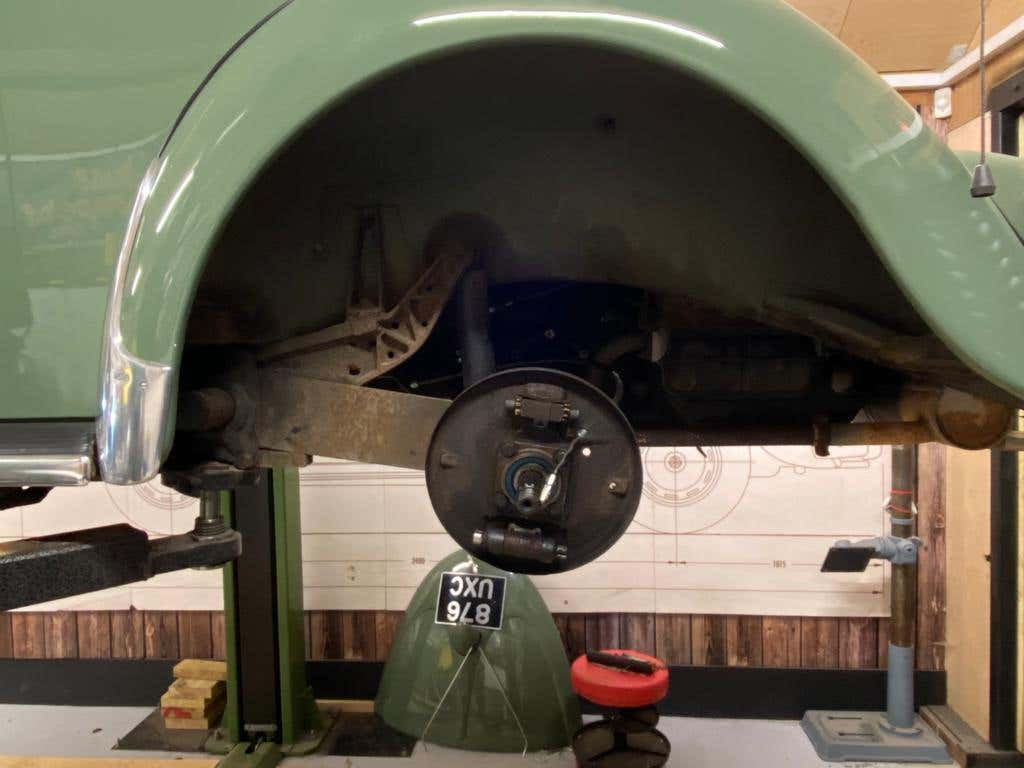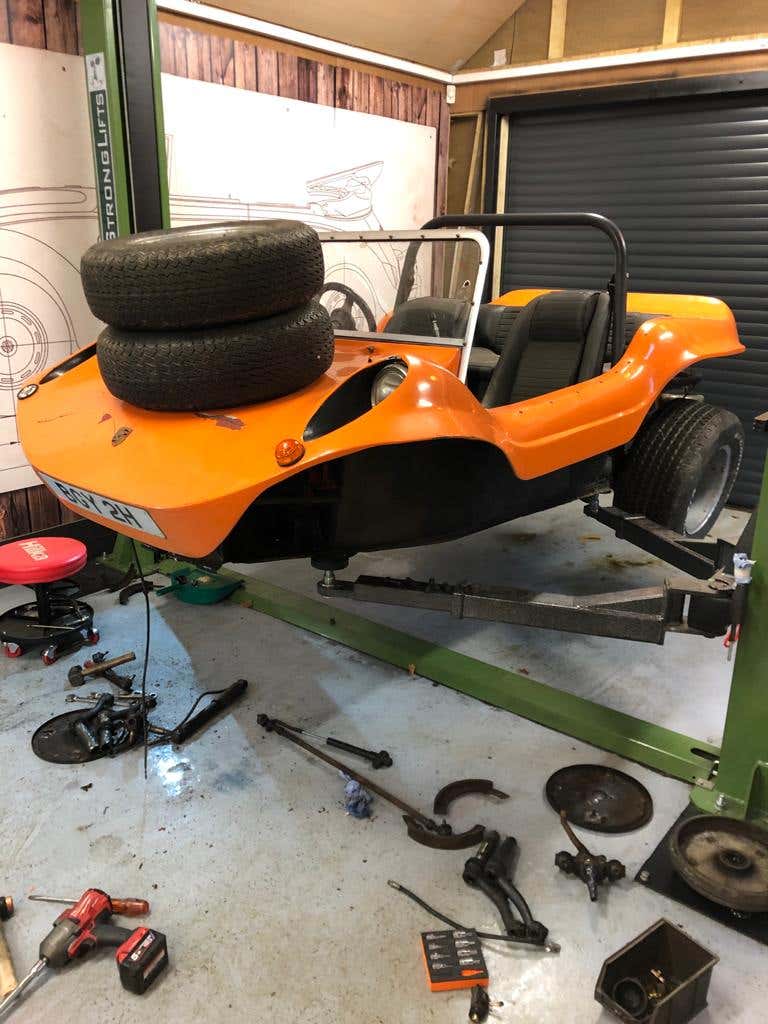 Shaun & Caz, Doris the T2:
Shaun & Caz have been busy getting Doris their T2 Bay Window prepped for its makeover. So far its been stripped, new offside arch put in and the body sanded ready for paint.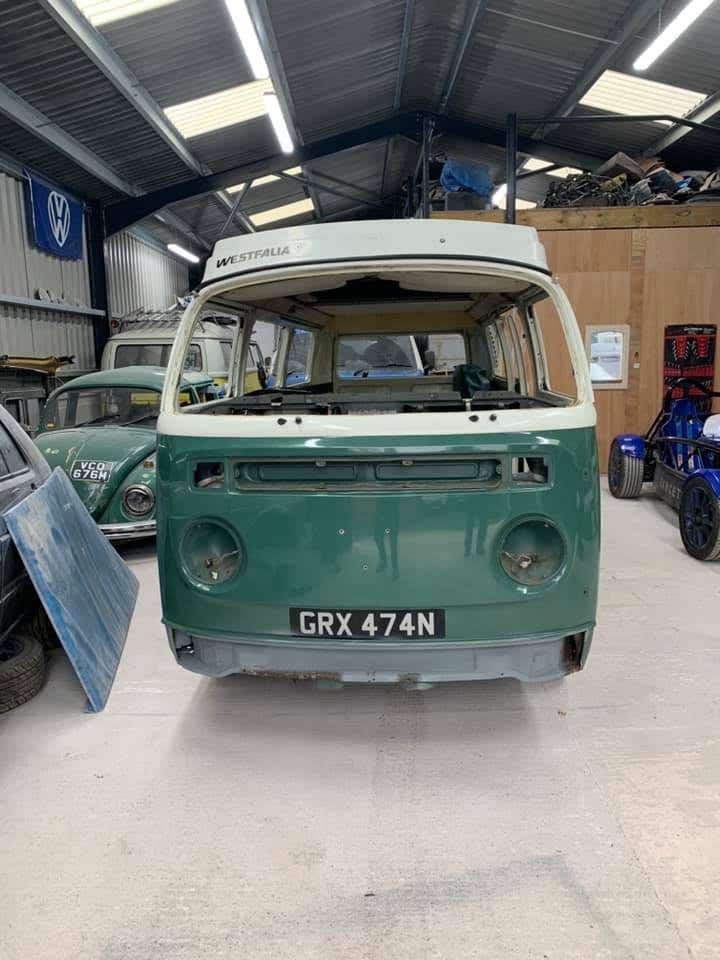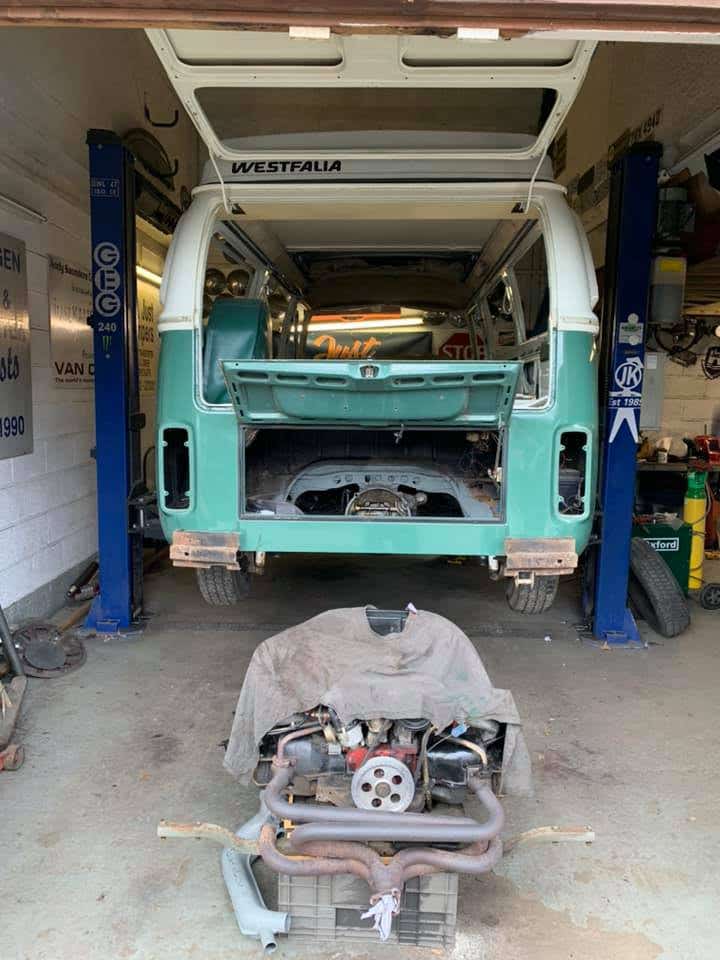 Chris Chopped Beetle:
Chris, one of the JK sales team, has been making really good progress on his Volksrod project. The steering column and quick release Mooneyes steering wheel are in, the shifter is mounted on a raised box to line up with the raised gearbox and the bomber style seats are now attached to sturdy sliding mounts. The body will be coming off the 'pan soon to finish up the welding. We can't wait to see this thing in paint!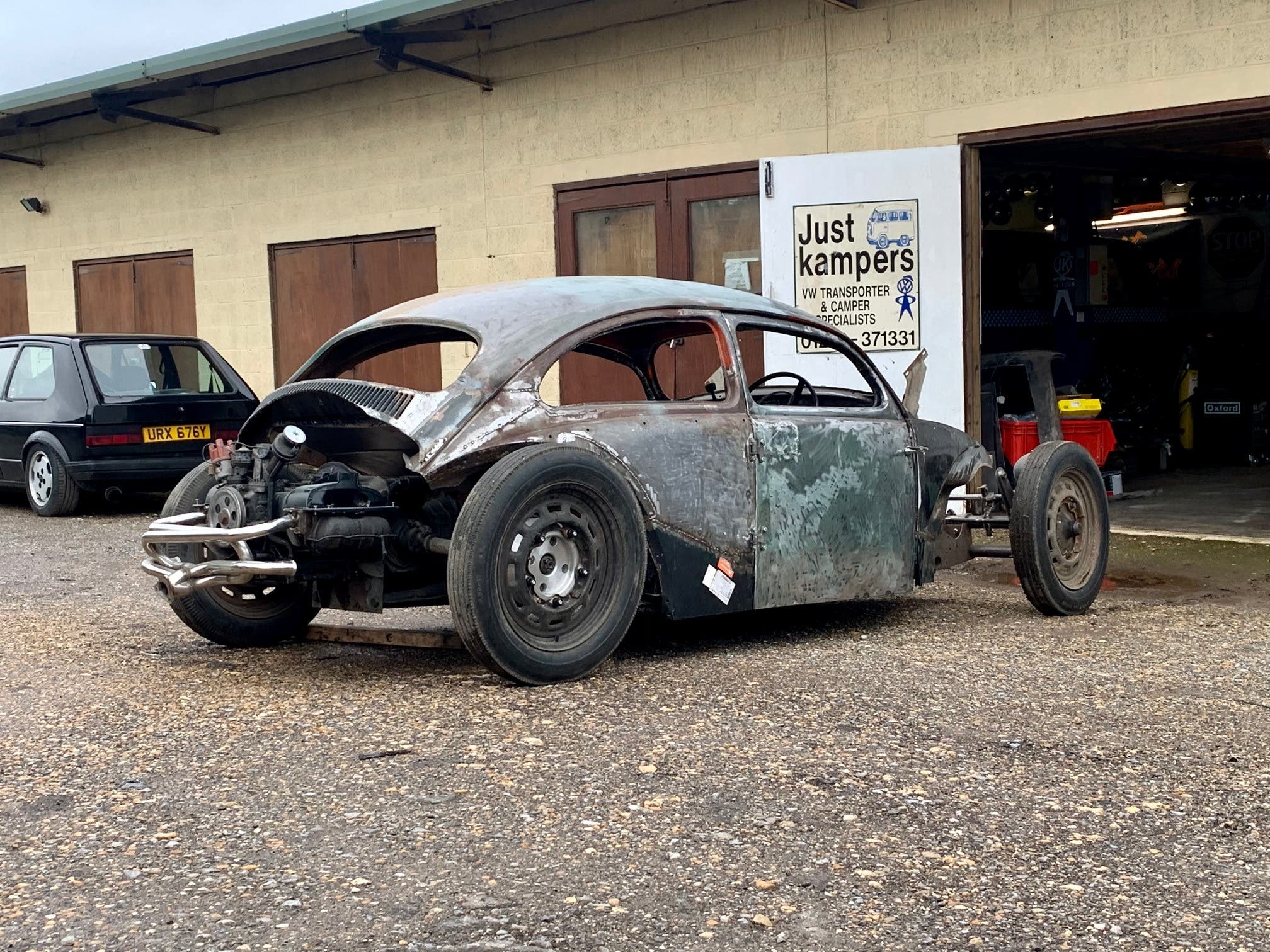 Clive's T5 LWB Swamper:
'T5 Clive's' current project. Clive and a mate turned this Panel Van into a cool Swamper styled Camper during the first UK lockdown. With a small list of jobs to finish, which includes a replacement cooker glass top and install a fridge. Clive mentions "It's pretty much ready to enjoy when we all can do so again". We think it looks pretty cool!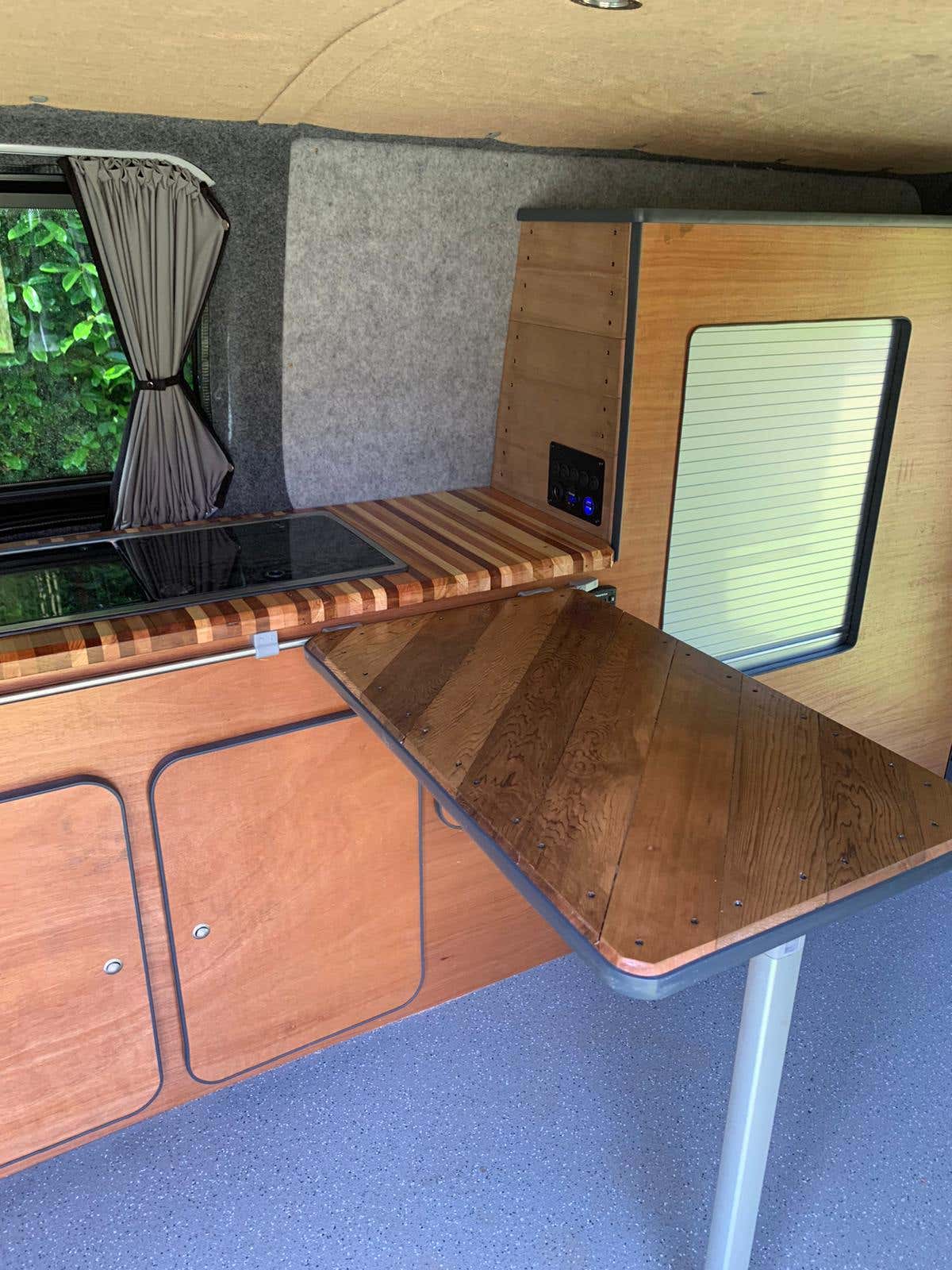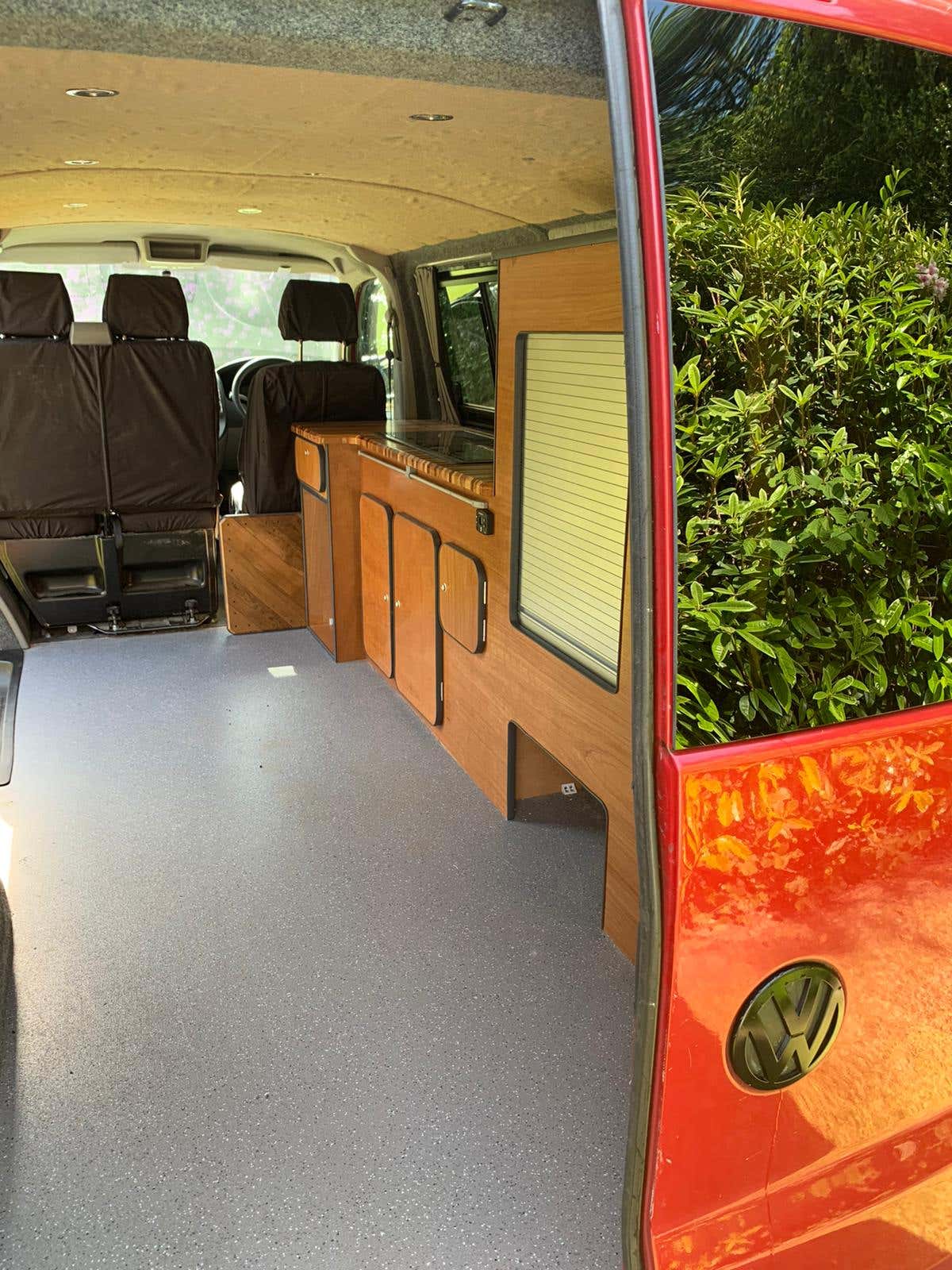 Steve's Early Bay Project:
Here's Steve's long term Early Bay project, Steve admits he has a long list of items to complete! However, in a flurry of activity, Steve has just fitted Porsche 944 front brakes and a Late Bay brake servo. There will be regular updates coming soon on Steve's progress.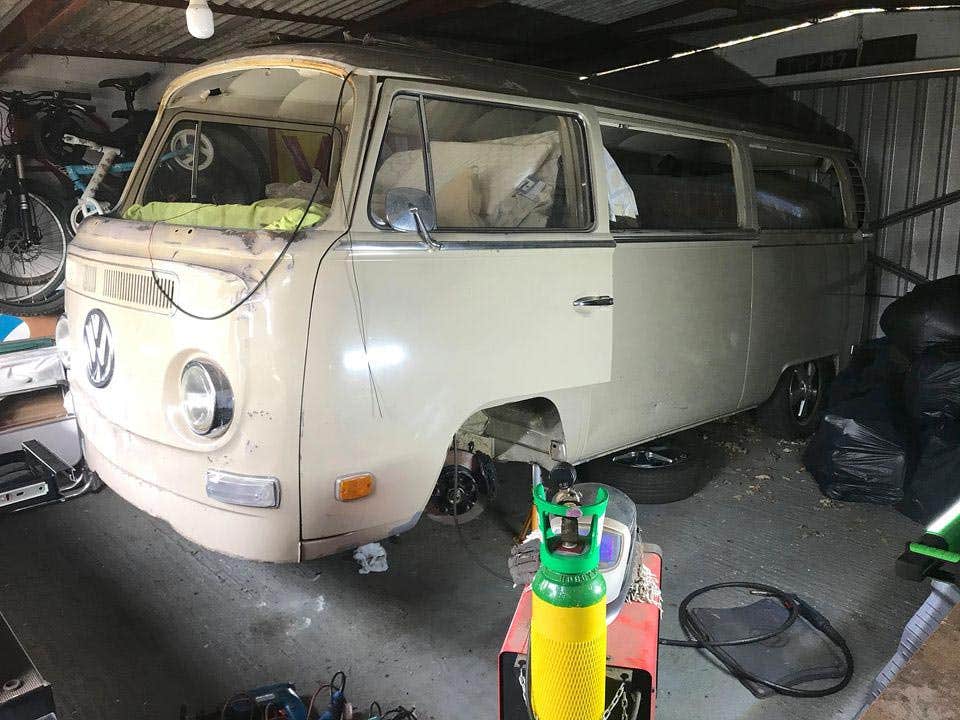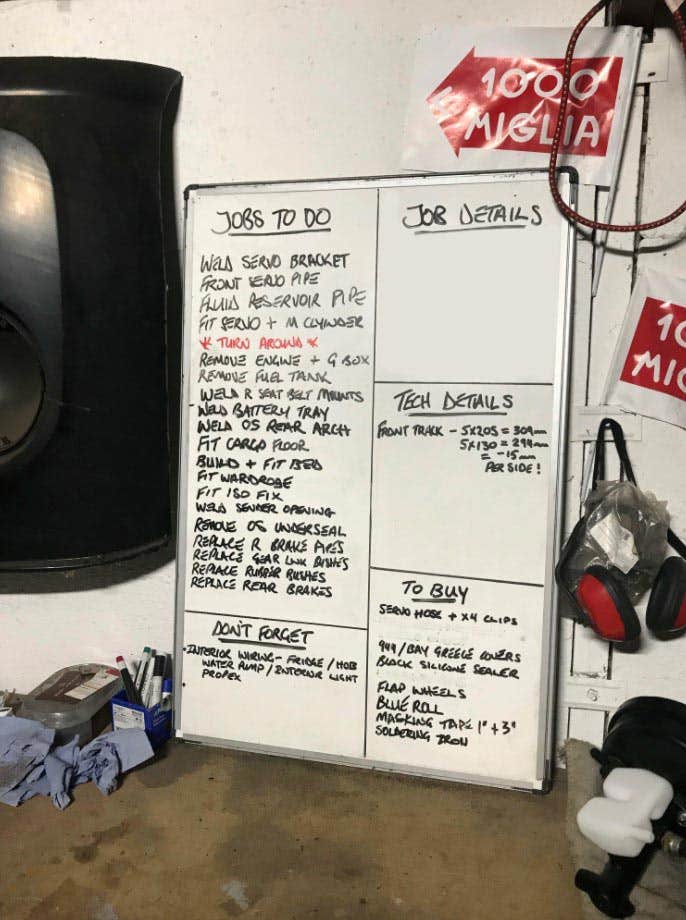 Hopefully, we can all inspire each other to get out and repair, restore, convert, and maintain our VWs. We think we should all prepare for better times ahead and what better way than to make sure we're ready to get out and enjoy our VWs.
Please Stay Safe - Team JK