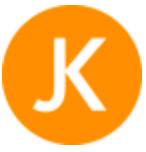 More from this author
Club Shauna
Many of you use vans, whether they are VW or not, to access the great outdoors in support of other passions. We know we certainly do. With climbers, surfers, runners, BMX and mountain bike riders amongst us we know all too well the relationship between the two. Not only do we recognise this relationship we are actively embracing it.
That is one of the reasons why we are so proud to support Shauna. Aside from being the current World Number One, and, continuing to go from strength to strength in the current season (which has been amazing to watch!), she is also an advocate for the sport and continues to inspire others to achieve new heights whether in climbing or just generally in life!
We'd like to offer Shauna's friends and followers the opportunity to benefit from our Club Discount.
So if you have an interest in Vanlife (VW or other) or Camping and Leisure supplies you can benefit from our "Club Shauna" discount.
You will receive a personalised discount card, access to discount via our website or our dedicated sales team, exclusive special offers, and priority despatch.
There are further benefits that include use of the JK workshop, sponsorship opportunities for club meets or show support etc.
This is a completely free service.
For more details please contact:
[email protected]
Quote: CLUB SHAUNA
Provide details of name, address and telephone number and vehicle details if applicable, and confirm email that you intend to use to log into the Just Kampers site.
Rob will confirm receipt of your email and that you have been set up on the system, he will then print and send your personalised discount card along with instructions for use.
Enjoy!
(Right....I wonder if we hide amongst those mats whether we might be able to catch a ride for a sneaky boulder?! )