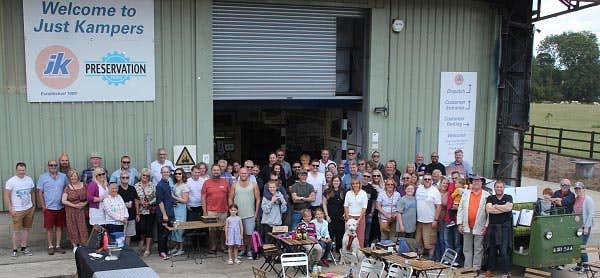 As many of you will already be aware, the 1st September saw Just Kampers celebrate its 30th Birthday.
It's been quite a journey for MD Mark who established the company at the ripe old age of 22, having had to wait for his birthday in order to get a motor traders license!
On Sunday; staff, friends and family of the company attended an intimate invite only gathering to celebrate the journey that has been the last thirty years.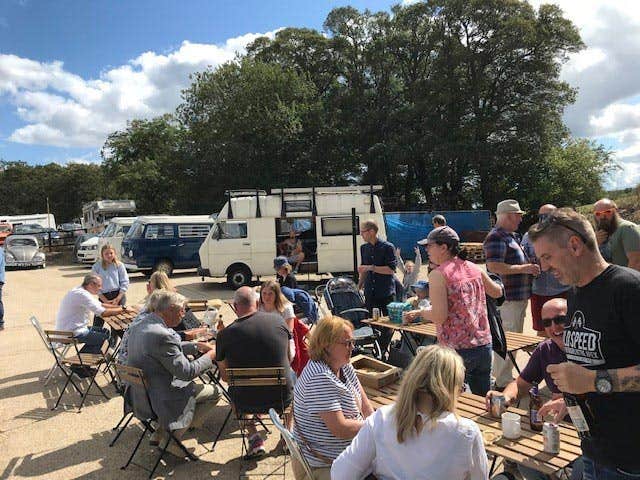 The sun shone as teams roamed the local area, in a variety of vintage and modern VW's, on our specially conceived Treasure Hunt. Clearly the Reynolds competitive nature has been inherited by Josh and Megan (Reynolds) as they came romping in in first place -slightly disappointed to discover that on the basis on "local knowledge" they were swiftly disqualified in favour of second place runner, the team from Kingfisher Customs!
As teams poured back to JK HQ more attendees arrived set to enjoy an afternoon in the sun.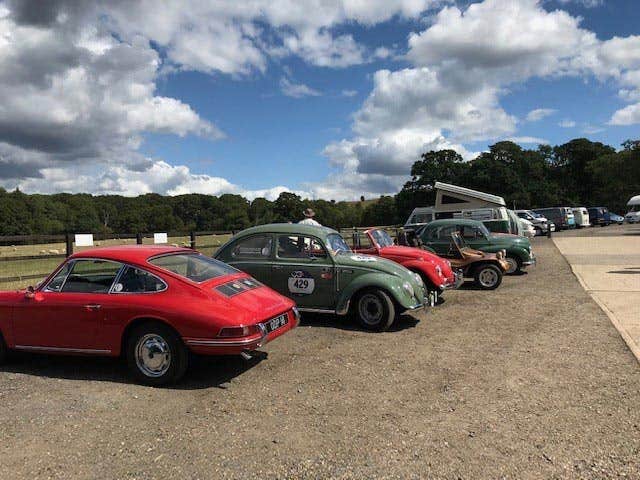 JK favourite, singer songwriter, Tom Dibb was invited to join the celebrations and added to the distinctly laidback vibe, particularly timely as the same day he released his new single, Begin. Laughter and chatter ensued over freshly made pizza, care of the Saucy Tomato Pizza Company, and beer and soft drinks were enjoyed.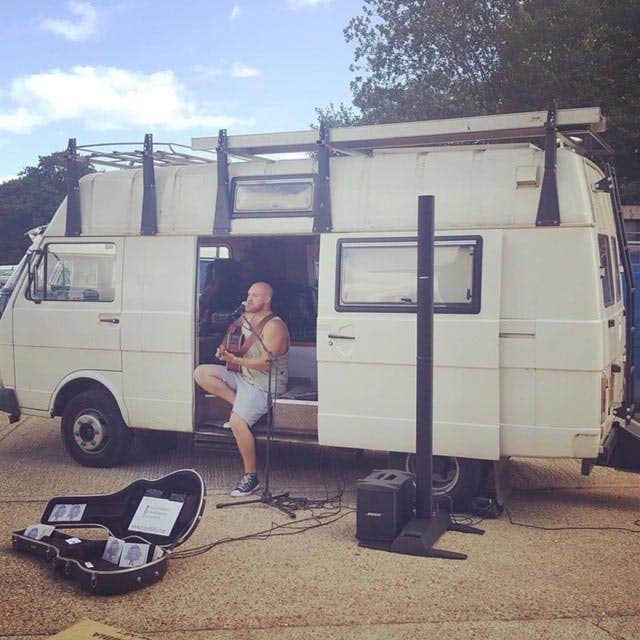 Mark and Kerry commented;
"We wanted to say thank you; to our staff and their families, and, to friends and supporters of Just Kampers. We couldn't conceive of celebrating this 30-year journey without them. It really has been a privilege to be a part of such a family orientated community. It's been a lovely way to mark this important milestone. We didn't dare dream that we would be where we are now when we set up the business all that time ago. It's been the road trip of a lifetime – we're excited to see what the future holds…"
Thank you, one and all, for being a part of the journey - and allowing us to be a part of so many of yours!