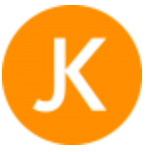 More from this author
Burning the Clocks 2022
Burning the Clocks is a unique community event held on the 21st of December, created by Same Sky, that brings the whole city together to mark the shortest day of the year. Local people make their own paper and willow lanterns, using kits, and after parading through the city, they pass them into a blazing bonfire on Brighton beach, as a token of the year's end.
Burning the Clocks is a lively celebration of the turning of the year but also a time for reflection and thought of what the locals want for themselves and their city.
If you'd like to witness the joy and fun and soak up everything else that Brighton has to offer, then take a trip down! With many local campsites, there's no reason why you can use this as an opportunity to get the camper out, however go prepared with plenty of hot water bottles and thick sleeping bags because it will be cold!
Date: 21 December 2022
Location: Brighton, East Sussex, England
Tickets: The Burning the Clocks festival is free to attend
More information: Learn more about the event here