Burning the Clocks is a unique community event held on the 21st of December, created by Same Sky, that brings the whole city together to mark the shortest day of the year.
Local people make their own paper and willow lanterns, using our kits, and after parading through the city, they pass them into a blazing bonfire on Brighton beach, as a token of the year's end.
Burning the Clocks is a lively celebration of the turning of the year but also a time for reflection and thought, who are we? Where have we been? Where are we going? What do we want for our City?
Date: Wednesday 21 December 2022
Location: The Royal Pavilion, Brighton, BN1 1FN
Tickets: It's free to attend, and you won't need any tickets
Find out more: Click here to find out more about the Burning the Clocks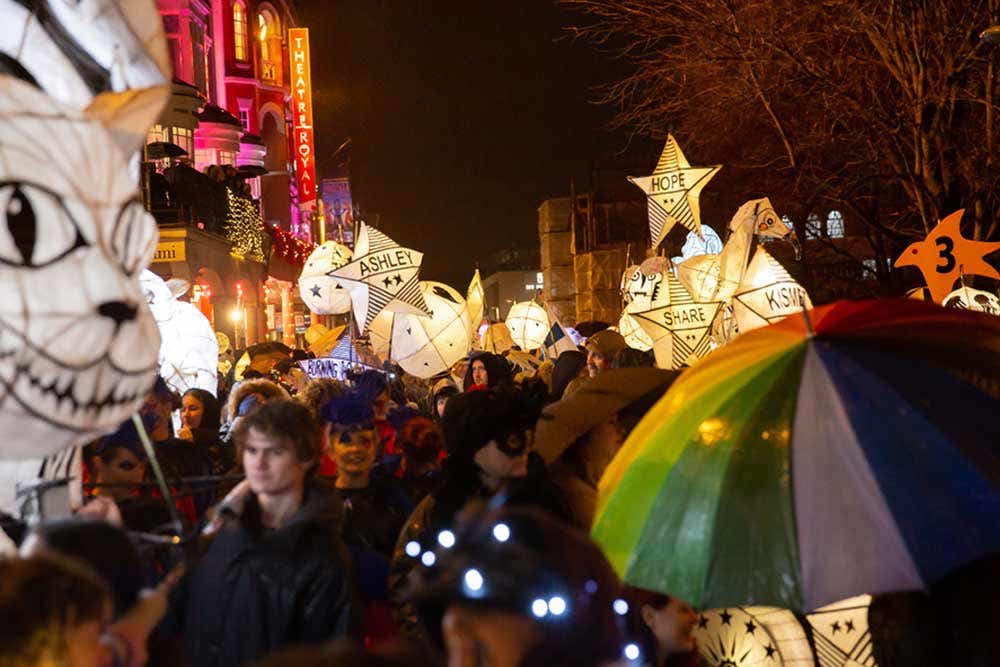 Looking for some less flammable clocks?