Josh Reynolds
JK's Content & SEO Manager
Published 8 July 2022

More from this author
Brand Focus: EcoFlow
We've recently added a whole new line of portable power stations to the range of parts and accessories which are available at Just Kampers. Made by EcoFlow, they're each an incredible way to power your next camping adventure, road trip or even your garden shed.
Compact, portable and easy to use, their power stations are a real game changer for camping trips and anyone living the #vanlife, letting you power multiple devices at once while you work, rest and play in the great outdoors.
Since they're one of the newer additions to our range, we thought we should turn the spotlight on EcoFlow and their range of impressive power solutions.
Who are EcoFlow?
EcoFlow was set up back in 2017 when a team of battery engineers decided they wanted to turn their vision for a world with easier access to renewable energy into action.
Since then, they've become an industry leader in designing and creating portable power solutions, solar technology and the world's first smart home ecosystem.
Based in San Francisco in the USA, their range of portable power stations has the ability to unshackle you from the need to stay within arm's reach of a power outlet at all times!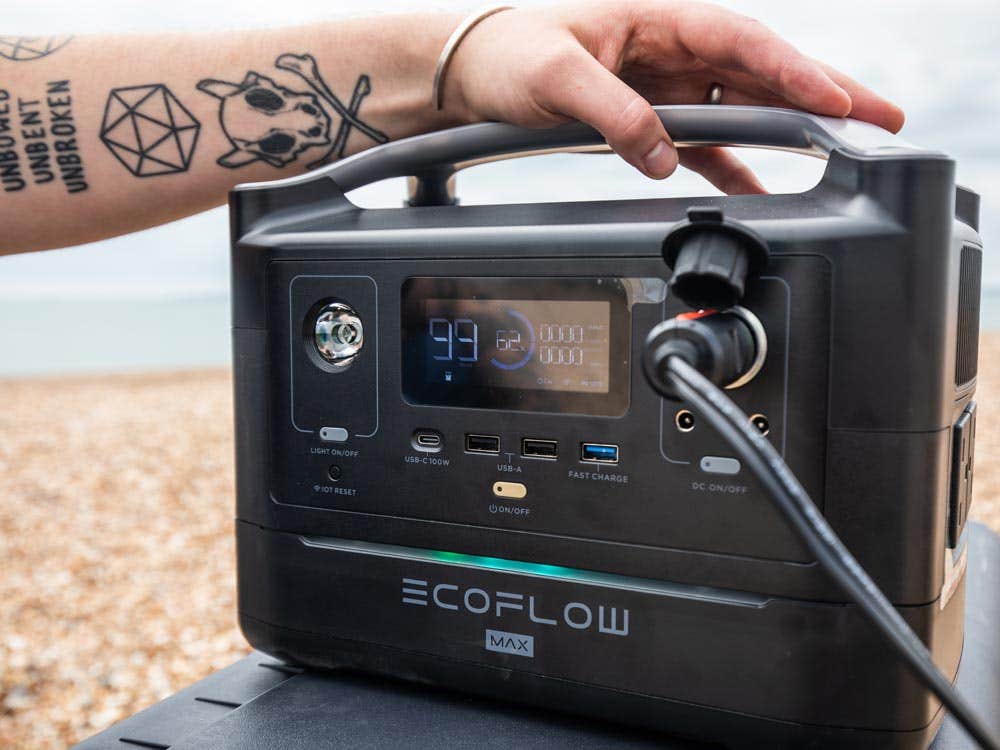 EcoFlow portable power stations in stock at JK
With so many more people deciding to live the #vanlife, we're adding more and more products to our range to help you convert your van into your dream camper.
The EcoFlow range of portable power stations are an affordable, portable way to get electricity on demand, whether you're working on a laptop halfway up a mountain or want to power a series of lights for a remote photoshoot.
There's two different types of portable power station from EcoFlow – the River and the Delta, and each of these has a few different variations, to help you get exactly what you need to sort out your power needs.
Getting power out of your EcoFlow:
Different units will have a different number of outlets, from 240v DC sockets for three-pinned plugs, to fast charge USB outlets, and 12v 'cigar lighter' sockets.
We've been using the River Pro at JK HQ, and it's got a pair of 240v sockets, a 12v socket, a USB-C socket, two USB sockets and a fast charge outlet.
It's definitely worth thinking about how many devices you might want to be able to plug into your portable power station, and making sure your chosen unit has enough outlets for you.
Getting power back into your EcoFlow:
It's quick and easy to recharge your EcoFlow unit, and you can charge it from 0% to 80% in about 1 hour 36 minutes (not to be too precise) using mains 240v power and the cable provided.
They're also designed to be charged up using solar panels, and have the connectors and inlets required to do so.
You can also draw power from your vehicle's battery or leisure battery to top up your EcoFlow, if needed, using the 12v inlet.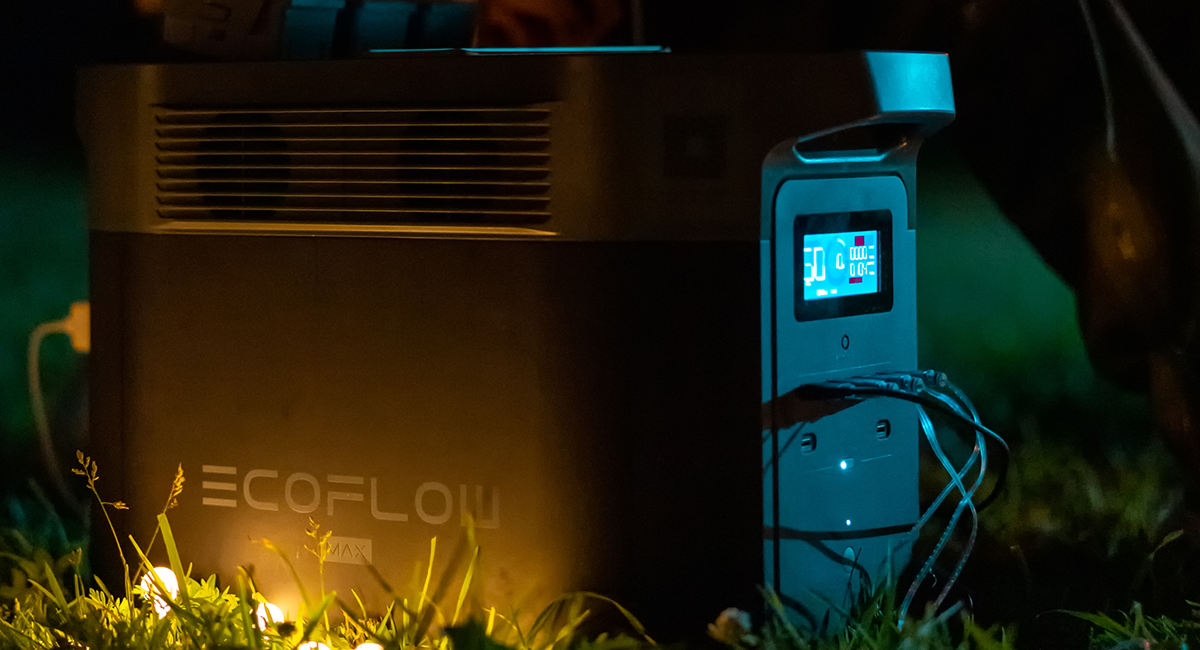 RIVER or DELTA – which EcoFlow system is right for you?
It depends on what you need, really! Generally speaking, the Delta series are physically larger, and have a larger capacity to match. In turn, the River series are more compact and have a smaller – but still really impressive – battery capacity.
EcoFlow themselves say that the Delta range is ideal for powering appliances in homes with insecure or unreliable power, while the River is designed for camping and travel.
Which is right for you depends on how many appliances you think you'll want to power with your EcoFlow unit, and how you plan to recharge it.
The EcoFlow RIVER series:
EcoFlow's range of River portable power stations range from the compact River Mini, through the larger River Pro. They range from a capacity of 210Wh, through to 720Wh:
The EcoFlow DELTA series:
The smallest of EcoFlows Delta range is the Delta Mini, with a capacity of 882Wh, with the largest being the Delta Pro, which boasts a capacity of 3600Wh – and even has wheels, to help you move it!
A word on watts (W) and watt-hours (Wh):
To understand which EcoFlow unit would best suit your camping setup, it's important to understand what a watt is, and what a watt-hour means. We're not scientists, so we'll try to make this as simple and accurate as we can!
A watt (W) is a unit which measures power.
Power is that rate energy is produced or consumed at. Larger appliances will consume more watts, as they require more power to operate.
A watt-hour (Wh) is a unit which measures energy consumed or generated over one hour.
It can be used for energy produced by a device (like a solar panel) or consumed by a device (like a TV).
A solar panel rated at 120 watts will provide 120 watts of power for each hour it's given delicious sunlight to convert into electricity, and a portable power station with a capacity of 476Wh (like the EcoFlow River Max we've been using here at JK) will give you 1 watt of power for 576 hours, or 57 watts of power for 10 hours, or any other combination you can think of!
All of your appliances should tell you how much power they draw, and there are loads of handy calculators online which can tell you their total draw, which can help you pick the right EcoFlow unit.
Related Posts